Film Festivals Directory
Log in to get submission discounts, take notes and favorite festivals.
Register here to post your call for entries.
Writers and producers, register here instead.
Fee Colors:
Feature Fee
Short Fee
Range of Fees
Fee Colors:
Feature Fee
Short Fee
Range of Fees
Opens for submissions:
Aug 6, 2017
Final Deadline
Winners Notified:
Jun 24, 2018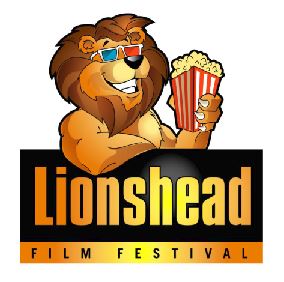 The LIONSHEAD FILM FESTIVAL is an annual, competitive film and arts extravaganza that was founded by filmmakers for filmmakers. We know your passion for making films and we know how hard it is to find a venue to showcase your films once they're finished. With this in mind, we've set out to make THE BEST INDEPENDENT FILM FESTIVAL for you to showcase your films. Over the next few months, we will be reviewing, selecting, and presenting your films to a wide audience (industry professionals as well as everyday film lovers) in the Dallas-Fort Worth Area of Texas.

New for 2018, WE ARE EXPANDING! Even though we are already an INTERNATIONAL film festival, we have decided to add a Screenplay Competition and a Photography Competition.

Date: June 22 - 24, 2018
Place: Dallas, TX
Opens for submissions:
Jan 1, 2018
Earlybird
Early Deadline
Standard Deadline
Final Deadline
Winners Notified:
Nov 25, 2018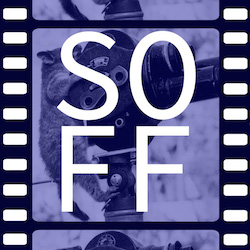 Founded by longtime residents and movie veterans alike, the Sherman Oaks Film Festival looks to showcase the best undiscovered movies in the heart of Los Angeles. The neighborhood that was home the mall in Fast Times At Ridgemont High deserves a world class film festival!
Opens for submissions:
Oct 16, 2017
Final Deadline
Final Deadline
Winners Notified:
Oct 1, 2018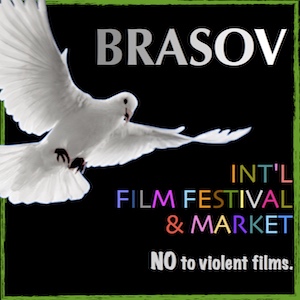 Brasov International Film Festival & Market is the most important and renowned nonviolent film festival in the world. The Festival was founded by film director Bruno Pischiutta and producer Daria Trifu in 2012 to showcase nonviolent, main stream motion pictures and to show that those movies are not only capable of great international success but they are also in high demand by the public.

The 2018 and 7th edition of the Festival takes place September 20 - 30.

This is an on-line film Festival. All the nonviolent feature films, documentaries and shorts selected to participate in the Festival will be screened during the above-mentioned dates on the Festival's VOD Channel on Vimeo exclusively:

http://www.vimeo.com/ondemand/brasovfilmfestival

All films submitted MUST BE NONVIOLENT. The films submitted must be available in English or in their original language with English subtitles.

Once a submission is completed, no film can be withdrawn from participating in the Festival should the Festival select it.

The Festival accepts submissions in the following categories:

Feature Live Action Film (over 40 minutes)
Feature Animation Film (over 40 minutes)
Feature Documentary (over 40 minutes)
Feature Docudrama (over 40 minutes)
Short Live Action Film (under 40 minutes)
Short Documentary (under 40 minutes)
Short Animation Film (under 40 minutes)
Short Docudrama (under 40 minutes)
Video Music

Awards & Prizes

Best Feature Film
Best Feature Animation Film
Best Feature Documentary
Best Feature Docudrama
Best Short Film
Best Short Animation Film
Best Short Documentary
Best Short Docudrama
Best Music Video

The following may also be awarded:

Best Director
Best Cinematography
Best Lead Male Actor
Best Lead Female Actor
Best Screenplay
Best Music Score
Best Art Direction
Best Costumes

Special Awards may be given at the discretion of the Festival's Organizers, such as:

Honorary Award - it recognizes the ongoing work and career contributions of an individual within the entertainment, business and/or humanitarian fields.

Lifetime Achievement Award: it recognizes a performer who, during his/her lifetime, has made creative contributions of outstanding artistic significance to the field of the performing arts.

In addition, in partnership with InkTip, three awarded filmmakers will receive an InkTip Script Listing: A listing of his/her script on InkTip so that producers and reps can find them.
Opens for submissions:
Nov 27, 2017
Final Deadline
Winners Notified:
Feb 27, 2018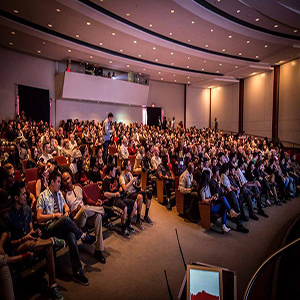 NewFilmmakers Los Angeles (NFMLA) is a non-profit 501(c) 3 organization designed to showcase innovative works by emerging filmmakers from around the world, providing the Los Angeles community of entertainment professionals and film goers with a constant surge of monthly screening events.