Film Festivals Directory
Log in to get submission discounts, take notes and favorite festivals.
Register here to post your call for entries.
Writers and producers, register here instead.
Fee Colors:
Feature Fee
Short Fee
Range of Fees
Fee Colors:
Feature Fee
Short Fee
Range of Fees
Opens for submissions:
Oct 9, 2017
Earlybird Deadline
Regular Deadline
Late Deadline
Final Deadline
Winners Notified:
Aug 7, 2018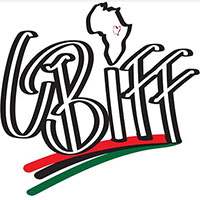 The Columbus Black International Film Festival was established in 2017 to showcase Black filmmakers locally, nationally and internationally while simultaneously highlighting a spectrum of stories told by people of the African diaspora.

This festival provides an advantage for filmmakers and the community to learn about the film industry through educational workshops and panel discussions, a safe space to showcase film and an opportunity to network with the filmmakers in the city.

Columbus is the heart of America and home to some of the most creative Black filmmakers in the country. This festival will showcase new and emerging talent as well as talent that has represented our city for years.

On the last day of the festival we will present awards for the following categories:

Best Feature Film
Best Short Film
Best Homegrown Film
Best Music Video
Best Documentary Film
Best International Film
Best Feature Screenplay
Beat Short Screenplay
Best Animated Film
Buckeye Choice Award
Opens for submissions:
Jan 1, 2018
Early Bird
Regular Deadline
Late Deadline
Final Deadline
Winners Notified:
Jul 1, 2018

The world of film/TV is constantly changing and it will continue to grow. But who is leading this new change? Filmmakers, screenwriters, actors, producers, and directors have a voice and it is important to influence our communities with our stories.

Revolution Me Film Festival wants the new emerging filmmakers to come together and change the world. We need more diversity, we need more voices, we need more women behind the camera and sitting on the directors chair.
Opens for submissions:
Sep 18, 2017
Earlybird Deadline
Regular Deadline
Late Deadline
Final Deadline
Winners Notified:
Sep 9, 2018

At the Oil Valley Film Festival, our mission is to bring the voices and films of new and established filmmakers to the heart of Venango County, an area underrepresented in the world of film. Watch engaging cinema within an intimate community with a rich history.

Third year festival. We accept: Narrative and Documentary Features and Shorts, Feature and Short Screenplays, and One-Hour Television Pilot Scripts.

The third annual festival will take place in Oil City, Pennsylvania, on September 7-9, 2018.
Opens for submissions:
Oct 4, 2017
Early Bird Deadline
Regular Deadline
Late Deadline
Final Deadline
Winners Notified:
Jul 19, 2018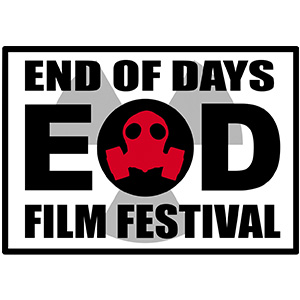 The End of Days Film Festival showcases short sci-fi, horror, drama, comedy, and action films portraying an imminent threat to an individual, society, or the world. We love apocalyptic themed movies but accept a variety of genre's as long as it has a good storyline! The EOD Film Festival caters to filmmakers and seeks to promote the creativity behind apocalyptic films.

All official entries must be submitted through Film Freeway. The EOD Film Festival does not accept films any other way. All notifications regarding the submitted films will be through the Film Freeway website. Films must be less than 25 minutes in length. We do not accept feature length films. All films must have been made less than 3 years prior to the festival screening date. Non-English works are accepted. However, the film must have English subtitles. Any non-English film submitted without subtitles will be disqualified.

The EOD Film Festival only accepts narrative short films. The narrative short films are divided into two categories.

Short – Runtime 0:00 – 12:00 minutes
Not-so Short – Runtime 12:01 – 25:00 minutes

FESTIVAL DEADLINES
Open for entries OCTOBER 1, 2017
Earlybird Deadline: FEBRUARY 28, 2018
Regular Deadline: MAY 31, 2018
Late Deadline: JUNE 10, 2018
Notification date: JUNE 27, 2018
Best of Film Festival Screening: JULY 2018

AWARDS
Best Film
Best Apocalyptic Film
Best Drama
Best Apocalyptic Drama
Best Comedy
Best Apocalyptic Comedy
Best Action
Best Apocalyptic Action
Best SciFi
Best Apocalyptic SciFi
Best Horror
Best Apocalyptic Horror
Best Male Actor
Best Supporting Male Actor
Best Female Actor
Best Supporting Female Actor
Best Ensemble Cast
Best Visual Effects
Best Makeup Effects
Best Practical Special Effects
Best Cinematography
Best Screenwriting
Indie Auteur Award
Best Student Film
Best Up-and-Coming Student Filmmaker
Opens for submissions:
Jun 22, 2017
Final Deadline
Winners Notified:
Jun 14, 2018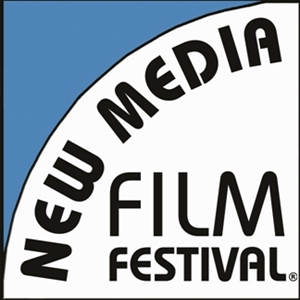 New Media Film Festival
Honoring Stories Worth Telling
June 12-14 2018
Los Angeles CA at The Landmark






New Media Film Festival continues to show its lasting power and potential to evolve - there is scope for truly groundbreaking and compelling work in the world of storytelling. The festival is designed to both discover and cultivate highly creative work from emerging and seasoned content creators. Filmmakers will benefit from a Red Carpet Press Junket, VIP Soiree, Panels, live music, networking lounge, international art exhibit, Q&A's after their screening, audience awards, and much more.
For years, New Media Film Festival has led the way in the pursuit of stories worth telling, the exploration of new media technologies, boundary pushing resulting in new distribution models and creating and establishing new methodologies in the global monetization of content. The New Media Film Festival embodies the transformative power of the cinematic arts and it reaches across cultural bridges to wed story and technology for everyone.
JUDGES: include representatives from HBO, Marvel, the Academy of Motion Picture Arts and Sciences, the Television Academy and other pioneers in the entertainment industry.
CATEGORIES:
New Media Film Festival welcomes filmmakers from around the world that represent diverse genres and new methods of storytelling. Offering categories that collectively celebrate a broad spectrum of storytelling - 3D, 360, AR, AI, 5D, Animation, Apps, Digital Comics, Documentary, Drone, Feature, Mobile/Tablet, Music Video, New Media, Pilots, Scripts, Shorts, Sniplers – 30 second pitch, SRC- Socially Responsible Content, STEAM, Student, Trailers, Virtual Reality, Web Series
RESULTS:
This Festival season, a VR project and Feature were funded, Distribution deals were made, International Press interviews were scheduled and talent was cast in a series!
QUOTES:
"We are presently witness of how storytelling is being redefined in the 21st Century. New Media Film Festival highlights and showcases what will come next." - Emmy and Golden Globe nominee Matthew Modine
"If the TED Conference is where technology, entertainment and design meet in a broad forum, then the New Media Film Festival is its cinematic counterpart." – VG
Put your innovative work forward and join the unique community of content creators at New Media Film Festival - submit today!
www.NewMediaFilmFestival.com
Opens for submissions:
Sep 9, 2017
Final Deadline
Winners Notified:
Apr 28, 2018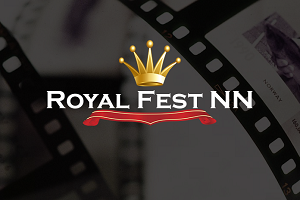 Nizhny Novgorod International Short Film Festival, will showcase the best short films filmmakers from around the world.
The festival will be held in the beautiful city standing on two rivers: Oka and Volga.
For three days the festival will showcase the best films submitted by filmmakers from around the world. Festival is visited and recorded by a large number of mass media.
Opens for submissions:
Aug 6, 2017
Final Deadline
Winners Notified:
Jun 24, 2018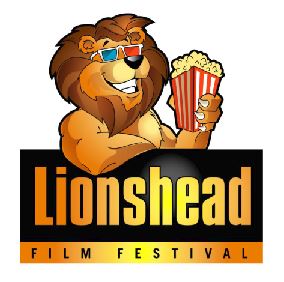 The LIONSHEAD FILM FESTIVAL is an annual, competitive film and arts extravaganza that was founded by filmmakers for filmmakers. We know your passion for making films and we know how hard it is to find a venue to showcase your films once they're finished. With this in mind, we've set out to make THE BEST INDEPENDENT FILM FESTIVAL for you to showcase your films. Over the next few months, we will be reviewing, selecting, and presenting your films to a wide audience (industry professionals as well as everyday film lovers) in the Dallas-Fort Worth Area of Texas.

New for 2018, WE ARE EXPANDING! Even though we are already an INTERNATIONAL film festival, we have decided to add a Screenplay Competition and a Photography Competition.

Date: June 22 - 24, 2018
Place: Dallas, TX
Opens for submissions:
Oct 16, 2017
Final Deadline
Final Deadline
Winners Notified:
Oct 1, 2018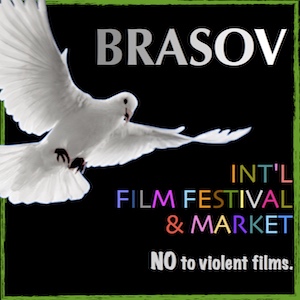 Brasov International Film Festival & Market is the most important and renowned nonviolent film festival in the world. The Festival was founded by film director Bruno Pischiutta and producer Daria Trifu in 2012 to showcase nonviolent, main stream motion pictures and to show that those movies are not only capable of great international success but they are also in high demand by the public.

The 2018 and 7th edition of the Festival takes place September 20 - 30.

This is an on-line film Festival. All the nonviolent feature films, documentaries and shorts selected to participate in the Festival will be screened during the above-mentioned dates on the Festival's VOD Channel on Vimeo exclusively:

http://www.vimeo.com/ondemand/brasovfilmfestival

All films submitted MUST BE NONVIOLENT. The films submitted must be available in English or in their original language with English subtitles.

Once a submission is completed, no film can be withdrawn from participating in the Festival should the Festival select it.

The Festival accepts submissions in the following categories:

Feature Live Action Film (over 40 minutes)
Feature Animation Film (over 40 minutes)
Feature Documentary (over 40 minutes)
Feature Docudrama (over 40 minutes)
Short Live Action Film (under 40 minutes)
Short Documentary (under 40 minutes)
Short Animation Film (under 40 minutes)
Short Docudrama (under 40 minutes)
Video Music

Awards & Prizes

Best Feature Film
Best Feature Animation Film
Best Feature Documentary
Best Feature Docudrama
Best Short Film
Best Short Animation Film
Best Short Documentary
Best Short Docudrama
Best Music Video

The following may also be awarded:

Best Director
Best Cinematography
Best Lead Male Actor
Best Lead Female Actor
Best Screenplay
Best Music Score
Best Art Direction
Best Costumes

Special Awards may be given at the discretion of the Festival's Organizers, such as:

Honorary Award - it recognizes the ongoing work and career contributions of an individual within the entertainment, business and/or humanitarian fields.

Lifetime Achievement Award: it recognizes a performer who, during his/her lifetime, has made creative contributions of outstanding artistic significance to the field of the performing arts.

In addition, in partnership with InkTip, three awarded filmmakers will receive an InkTip Script Listing: A listing of his/her script on InkTip so that producers and reps can find them.