InkTip Film Festival Directory
Log in to get special discounts. You can also take notes, favorite festivals and track the festivals you've entered.
Go here to post your call for entries.
Not a member? Register here.
Opens for submissions on:
Jun 5, 2017
Winners Notified:
Feb 26, 2018
Pensacon: Pensacola Comic Con is the premiere pop culture convention along the Gulf Coast. We proudly presents the fourth annual Pensacon Short Film Festival as one of its official events. As part of this convention, the films screened will celebrate science fiction, horror, fantasy, superheros/comic books, animation, and pop culture. We welcome student filmmakers with a $10 discount off submission fees, and we have featured films from all over the world.
Submit
Prizes
Log in or register here to get discount details
When submitting your film, enter the discount code prior as prompted during checkout.
Winners Notified:
Nov 30, 2017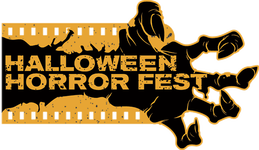 Celebrating world-class horror films and the filmmakers who terrify, disgust, and disturb us. These films will keep you up all night! Watch the Films and BE DISTURBED!

Films are eligible for cash prizes, awards, and festival revenue sharing. Viewing is online at FilmFestivalFlix.com during the festival period to registered subscribers and pass purchasers. Category Awards are determined by audience vote.
Submit
Prizes
Log in or register here to get discount details
Complete the online submission form at www.FilmFestivalFlix.com. Enter INKTIP into the discount code box prior to clicking submit.
Winners Notified:
Dec 10, 2017
This is one of the most prestigious festival in India. The festival is being mentored by legendary filmmakers like Sandip Ray, Gautam Ghosh, Kamaleswar Mukherjee, Sujoy Ghosh, Sudeshna Roy and many others. Last year, around 232 films have been there by 275 film makers from 29 countries. Winners get Cash Prize and trophy.
The festival has been started from 2016 and this year, awards will be given to Best film, best director, best camera, best editor, best sound and best script, Along with this, there will be 3 awards in the category of jury's choice.
Winners Notified:
Oct 31, 2017

NewFilmmakers Los Angeles (NFMLA) is a non-profit 501(c) 3 organization designed to showcase innovative works by emerging filmmakers from around the world, providing the Los Angeles community of entertainment professionals and film goers with a constant surge of monthly screening events. NFMLA provides a forum where filmmakers can be recognized for their contributions, have open audience discussions about their projects and connect with industry professionals for insight on distribution, production, acquisition and representation.

The NewFilmmakers Series began over fifteen years ago in New York at the Famous Anthology Film Archives, screening over 1000 features, 3200 shorts and is New York's oldest and leading Screening Series. Many well known films have debuted and been discovered at NewFilmmakers 'including Too Much Sleep', 'Zero Day' & 'Blair Witch Project'.

Each Month, NewFilmmakers Los Angeles (NFMLA) presents red carpet screenings of documentary, short and feature films that have been submitted from all over the world, followed by a Q&A with each Director. The screening program also offers exclusive pre and post receptions so the audience can meet the filmmakers and the incredible talent involved.

IMPORTANT: NewFilmmakers Los Angeles screens monthly year round. FESTIVAL DATES displayed on the Withoutabox listing are for expiration of this listing and ARE NOT our screening dates. We only notify of acceptance, however, please feel free to check in with us 3 months after your film has been submitted for an update on the status.

Please note the following: as is the industry standard among all festivals, in most instances NFMLA does not screen films that have already been posted online without password protection--though we do make exceptions on a case-by-case basis so please feel free to apply regardless.
Opens for submissions on:
Oct 1, 2017
Winners Notified:
May 14, 2018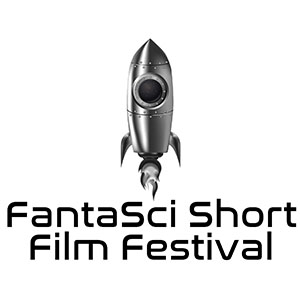 The FantaSci Short Film Festival was born of the idea that there were too few festivals dedicated exclusively to "genre" films. Sure, there are plenty of horror fests that play a block or two of sci-fi films, but not nearly as many devoted to fantasy and sci-fi.

Thus, FSFF was created to cater to us. Because we're filmmakers, too! And we create sci-fi and fantasy films just like you. So we're committed to bringing to life a top-notch festival for the films we love.
Final Deadline
Dec 11, 2017
$50
$50
$5-25-50
Winners Notified:
Jan 31, 2018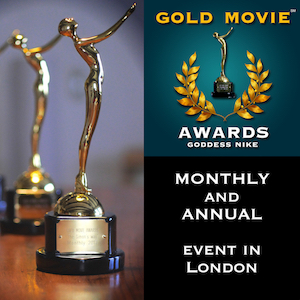 An important Film Festival that is looking for the best independent movies!! Deadline every month and notification 4th next month.
Our festival was created by cinema professional that want to award the best independent movies.
Win our trophy and come to our event in London!!
Every month our judges assign the trophy to the "best of the month" and all the monthly winners will partecipate to the annual event in London. We have many main categories and additional categories. We accept all genre and all length. You can submit also videoclip and documentary or experimental movie.
Submit
Prizes
Log in or register here to get discount details
Discount Code:
inktipgold20off
Use in Filmfreeway or with our online form (you can find in our web submission page). You will receive 20% off!!!
Winners Notified:
Jun 11, 2018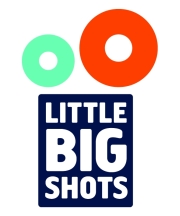 The idea to stage a major international children's film festival was originally conceived by Nick Place at Media Giants way back in 2004. Nick's passion for giving kids a chance to have a film festival all their own led to Little Big Shots.

Over a decade later, Little Big Shots has now become its own not-for-profit organisation dedicated to enhancing the media literacy of young people, fostering children's creativity and showcasing the very best in filmmaking for, by and about kids.

In 2017, entering its 13th year, the festival now stands as Australia's only major stand-alone kids' film festival - a niche Australian event, that tours all major cities in the country from June ever year. With its focus on diverse short films collected from all over the world as well as a commitment to showing the best child-made films from Australia plus plenty of competitions and opportunities for involvement, Little Big Shots is one of the year's most exciting experiences for kids.
Submit
Prizes
Log in or register here to get discount details
Discount Code:
LBS2018DISC
Input waiver code when submitting your film to receive $10 off entry fee.
Opens for submissions on:
Jul 1, 2017
Winners Notified:
Jun 30, 2018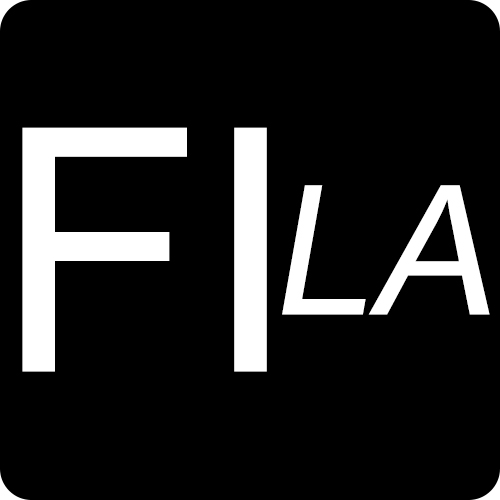 Film Invasion L.A. is a film festival that brings the work of great filmmakers together and injects them into the heart of Los Angeles. Founded by industry veterans who have spent more than two decades regularly visiting the great film festivals of the world, Film Invasion L.A. looks to discover new talent and give great filmmakers an opportunity to shine.
Submit
Prizes
Log in or register here to get discount details
Discount Code:
inktipfila
Redeem at https://filmfreeway.com/festival/filminvasionla
Winners Notified:
Mar 28, 2018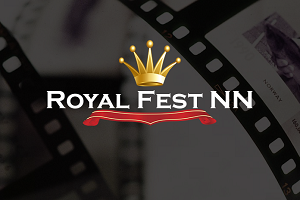 Nizhny Novgorod International Short Film Festival, will showcase the best short films filmmakers from around the world.
The festival will be held in the beautiful city standing on two rivers: Oka and Volga.
For three days the festival will showcase the best films submitted by filmmakers from around the world. Festival is visited and recorded by a large number of mass media.
Oops! You need to log in to use this feature. Log in above or register for your free
InkTip account here