Film Festivals Directory
Log in to get submission discounts, take notes and favorite festivals.
Register here to post your call for entries.
Writers and producers, register here instead.
Fee Colors:
Feature Fee
Short Fee
Range of Fees
Fee Colors:
Feature Fee
Short Fee
Range of Fees
Opens for submissions:
May 22, 2017
Regular
Extended
Final Deadline
Winners Notified:
Feb 10, 2018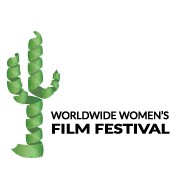 We are excited to share with you about Worldwide Women's Film Festival. The festival is scheduled for February 9 & 10, 2018, hosted at Harkins Theater Shea 14, Scottsdale, AZ.

Mission: "The Worldwide Women's Film Festival educates, supports, and empowers women in the collaborative endeavor of filmmaking while we shine a light on women's stories and diverse experiences."

Qualified films have women in at least one key creative role: Writer, Producer, Director, Cinematographer, Editor, Composer. Also for consideration will be films with story lines focused on women and/or films with women lead roles.Films under 60 minutes are considered shorts. Films 60 minutes or longer are considered feature length. All genres, narrative and documentary, will be accepted. If you are not sure which category to submit to, please contact us.

We've already received submissions from all over the world and would love to have you submit or for you to share with other qualified filmmakers so they can submit. We will have approximately 24 Awards given out for this festival.

Current Press Releases:
https://www.prlog.org/12623583-we-are-the-worldwide-womens-film-festival.html
https://www.prlog.org/12651033-worldwide-womens-film-festival-parners-with-ipitchtv.html

Earlybird Submission Deadline - September 1, 2017
Regular Submission Deadline - October 1, 2017
Extended Submission Deadline - October 15, 2017
Notifications to Filmmakers - November 1, 2017
Opens for submissions:
Jun 1, 2017
Regular
Late
Final Deadline
Winners Notified:
Jan 8, 2018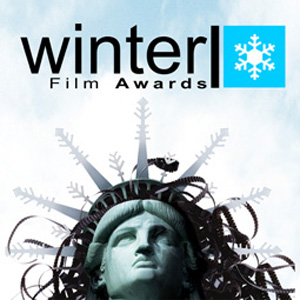 INDIE FILMMAKERS … do you have an awesome film? Celebrate Diversity in Film with New York City's WINTER FILM AWARDS, a TOP 10 BEST REVIEWED FEST on FilmFreeway! Join us for our 7th Annual Indie Film Festival to be held Feb 22 – Mar 3 2018. We seek creative fresh voices from emerging filmmakers worldwide in all genres – feature length and shorts, narrative fiction, documentary, animation, horror, web series and music videos. Submit your work via https://filmfreeway.com/festival/WFA Deadlines: Early-Sept 5, Regular-Oct 17, Late-Nov 15.

Winter Film Awards Independent Film Festival (WFA) 7th Annual celebration of independent film will be held February 22 – March 3, 2018 in New York City. Filmmakers from around the world will travel to NYC to attend the Festival's full week of film screenings and industry networking after-parties, which will conclude with a glittering awards ceremony to be held on March 3, 2018.

The rapidly growing Festival seeks a diverse collection of creative indie films in all genres – ranging from narrative features to short films, from documentaries to animation, and from music videos to web series and horror films. Outstanding work will be awarded for each category, along with Best Director, Best Actor/Actress, Best Original Score, Best Student Film and the NY Perspectives Award for best depiction of the New York multi-cultural experience. For the 2017 Festival, 88 films from 30 countries were selected for screening, including 42% made by women, 45% made by people of color and 33 first-time directors. Works of all genres, forms, and lengths are considered for Festival screening.

Independent filmmakers from around the world are invited to submit films online via FilmFreeway at https://filmfreeway.com/festival/WFA

Like many of the great film Festivals across the country and the world, WFA seeks to bring our audience compelling and unique content that inspires the viewers and honors the filmmakers. There are hundreds of film festivals in New York City; what makes us different is our intense focus on a bias-free submissions review, the variety of our films and helping new filmmakers reach what may be their first real audience.

WFA is a minority- and women-owned registered 501(c)3 non-profit organization. We work with all local NYC film schools, colleges, arts high schools and many cultural societies.