Film Commissions
Go here to post your Film Commission.

North America > United States > Georgia
Incentives/Rebates
Location Library
Production Resources
The city of Marietta invites and encourages television and film production. Located minutes from Downtown Atlanta our city provides a wide variety of neighborhoods and housing stock with a handful of antebellum locations, and a significant amount of commercial/industrial areas. We are a commuinity of 60,000 residents and serve as the county seat of Cobb County, home to seven municipalities in its 750,000 population.
Greater Rome Convention & Visitors Bureau
Incentives/Rebates
Production Resources
Georgia's Rome & Floyd County are recognized as one of 16 counties in the state of Georgia that are Camera Ready Communities! This certification means the Greater Rome Convention & Visitors Bureau is prepared to scout locations and host successful filming productions.
Georgia Tax Incentive

The Georgia Film, Music & Digital Entertainment Office offers Georgia production incentives up to 30 percent of your Georgia production expenditures in transferable tax credits.

The program is available for qualifying projects, including feature films, television series, commercials, music videos, animation and game development.

Georgia Tax Incentive Highlights:

20 percent base transferable tax credit
10 percent Georgia Entertainment Promotion with inclusion of Georgia logo on approved projects
$500,000 minimum spent to qualify
No limits or caps on Georgia spend, no sunset clause
Both resident and non-resident workers' payrolls and FICA, SUI, FUI qualify
No salary cap on individuals paid by 1099, personal service contract or loan out
Travel and insurance qualify if purchased through a Georgia agency or company
Original music scoring for projects produced in Georgia qualify
Post production of filmed-in-Georgia movies and television projects qualify
For more information on Georgia's tax incentives click here.

Savannah Entertainment Production Incentives

In addition, Film Savannah offers the Savannah Entertainment Production Incentives that includes two distinct incentives:

Cash rebates for feature films and televisions series for qualified productions.
Relocation expenses reimbursement of up to $2,000 per household for qualified moving expenses for qualified applicants.

More information available here: http://www.savannahfilm.org/incentives/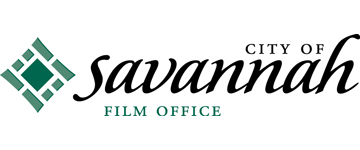 The Savannah Film Office is a full service, professionally staffed and certified Film Commission.

The Savannah area boasts a wealth of locations including the nation's largest historical district, an evergreen urban forest & unique and timeless coastal and rural settings. Being the first planned city in the U.S., Savannah has retained its original layout with 22 public squares, quaint brick streets, and an architectural timeline which dates back to 1733. Period locations abound that easily double 19th century U.S. or European cities, and our marshes and swamps have often played as Southeast Asia.

The area boast local tax rebates in addition to Georgia's tax incentives which are among the top in the nation.

Savannah's growing infrastructure, supplemented with regional resources make filming here economical.

Savannah is a film-friendly community with cooperative local governments and agencies. Most permits are free and are issued or coordinated through the Film Office.
Oops! You need to log in to use this feature. Log in above or register for your free
InkTip account here