Film Commissions
Go here to post your Film Commission.

North America > United States > Oklahoma
Oklahoma Film + Music Office
The Sooner State should be on the radar of any filmmaker looking to shoot in America's heartland, as it offers one of the highest base rebate percentages in the nation at 35%. An additional 2% can be obtained by utilizing Oklahoma's bustling music and recording scene in the production, and with a low minimum spend of only $50K (at least $25K of which must be local spend), even small independent films will find the OK incentive easily accessible. There are no caps for how much a single project may obtain in rebates, but keep in mind the program has an annual cap of $5M, distributed on a first-come, first-serve basis.
Created in 1979, the Oklahoma Film + Music Office strives to share all that Oklahoma has to offer by welcoming filmmakers and music professionals to that state by creating a network of support to develop Oklahoma's film and music industries.
Tulsa Office of Film, Music, Arts & Culture
Incentives/Rebates
Location Library
Production Resources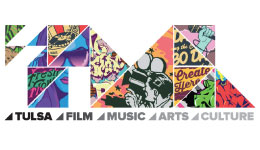 The mission of the Tulsa Office of Film, Music, Arts & Culture is to develop and connect resources to further grow and enhance the Region's creative industries including film, music, and arts, all while promoting Tulsa as a creative hub and cultural destination.
Oops! You need to log in to use this feature. Log in above or register for your free
InkTip account here