Introducing InkTip Pro
For much of InkTip's history, we have had three services: script listings, the Preferred Newsletter, and (until recently) InkTip Magazine.
Soon, we will have a single, monthly membership called InkTip Pro which combines elements from our script listing and Preferred Newsletter services. It's a simpler way to effectively use InkTip.
In order to explain how this service will work, we need to start with a new site feature called the Script Library.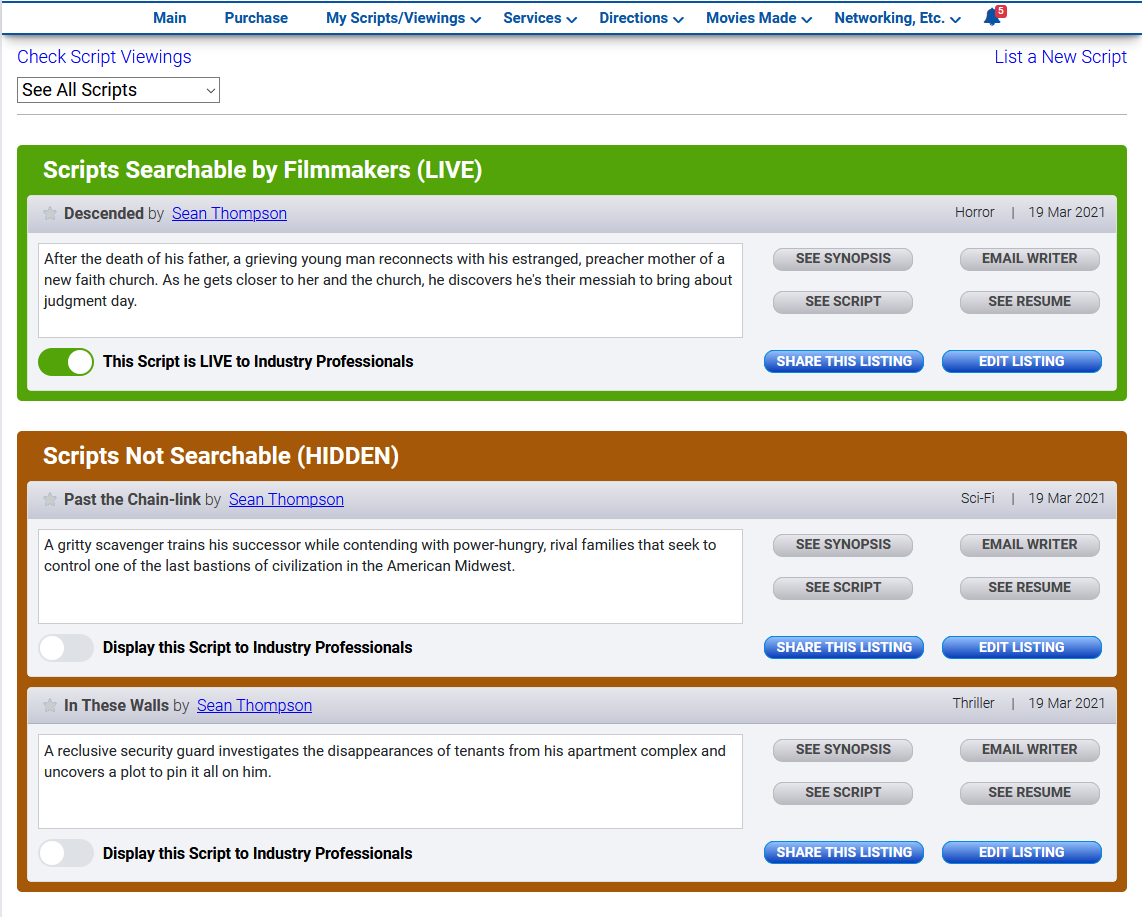 Your Script Library is a private collection of your screenplays, and you can add as many of them as you'd like to your library. This allows you to not only back up your script, logline, and synopsis but also share a link to your script with others, using our free Script Share service. Every InkTip account will have access to their individual Script Library and Script Sharing.
InkTip Pro members will be able to choose any script in their Library and make it "live." While a script is live, it becomes searchable to our vetted network of independent filmmakers to discover. This is similar to our script listing service.
Pro members also have the option to make more than one script "live" at an additional cost.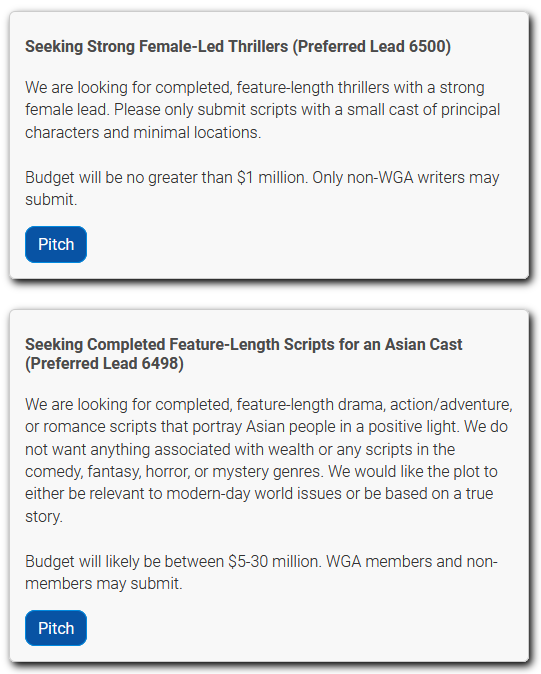 Pro members will be able to pitch to 6+ script requests a week using a revamped pitching process shown above. While new scripts requests will be posted there, Pro members will receive them in the Preferred Newsletter as well.
To recap, an InkTip Pro membership will:
Allow one "live" script from your Script Library to be discovered by independent filmmakers.
Provide 6+ script requests a week for you to pitch any scripts to.
Memberships will cost $32.50 a month, with the option to make additional scripts live for $12.50 a month per script.
However, for a limited time after InkTip Pro's launch, we will offer a 50% discount for the first month of membership ($16.25) and all additional live scripts ($6.25 each).
If you have an active script listing or Preferred Newsletter membership that expires after launch, you will receive the benefits of a Pro membership until your service expiration date. While the launch date has not been announced yet, you can contact us at Jerrol@inktip.com for more information specific to you.