Screenwriting Contests
Log in above to get submission discounts, take notes, and favorite contests you're interested in.
Fee Colors:
Feature Fee
Shorts Fee
Teleplay Fee
Regular
Late
Final Deadline
Winners Notified:
Jan 29, 2021

The leading screenplay competition for thriller screenwriters. Well-written thrillers are an excellent way demonstrate commerciality and effectively delivered narrative.

Hollywood managers and producers have agreed to receive the winning script and consider the top finalists' loglines for read requests, including:

Grindstone Entertainment, MadHorse, Magnet Management, Zero Gravity, and Morningstar Films

Plus, the winning writer gets a free InkTip listing for more pros to find your script.
Final Deadline
Winners Notified:
Apr 23, 2021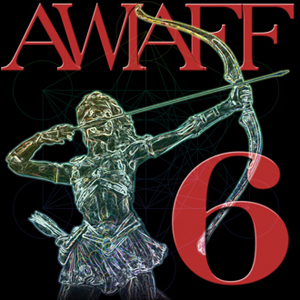 Artemis Motion Pictures brings you the first film festival dedicated to honoring female action and empowerment heroes. Our sixth edition marks a continued celebration of powerful women taking action onscreen. From female action heroes to female activists, we shine a spotlight on women in narrative, documentary and animated films who are fearless, fierce, and revolutionary.

AWIAFF extols the women who kick ass and change culture! Film has both the power to entertain and to awaken - to awaken awareness of the dynamic and powerful roles of women in our society and throughout the world. Our festival mission is to both kick ass and open minds.

Submit all narrative, animated, and documentary FILMS in any genre featuring women starring or co-starring as a physical action and/or empowerment characters.

Submit all MUSIC in any genre that is a film score, composition, song, or theme song created by female composers, female led bands, and female solo artists.

All categories are competition categories with awards in each category.

2019 HIGHLIGHTS
So many thanks to Paul Feig for presenting our 2019 edition. He was joined by sponsors Agenda Magazine, Bella Composers, Action Factory, Santa Monica Daily Press, The Argonaut, Final Draft, ActorsGuru, New York Film Academy, Entertainment Partners, Complete Production Group Hollywood, Habibi Bath & Body, and others.

From stunt panels to screening marathons, the Artemis Women In Action Film Festival Fifth Edition was an incredible experience lasting four days. On April 25, 2019, actress Chase Masterson hosted the Artemis Awards Gala, in recognition of industry pros that represent female action and empowerment heroes at their best. 2019 Honorees were director Kimberly Peirce, actresses Daniela Ruah, Dot-Marie Jones, Levy Tran; stunt performers/coordinators/action designers Jeannie Epper, Melissa R. Stubbs, Shauna Duggins, Lisa Hoyle, Mahsa Ahmadi, Crystal Michelle, and Dejay Roestenberg.

The festival expanded to include music competitions for female solo artists, bands and composers. The music competition was sponsored by Bella Composers.

Saturday and Sunday, April 25th-26th, were filled with panel discussions centering on topics of women in the film business, women in music, the business of female driven content, stuntwomen, writing, creating action, anti-bullying , etc. Festival attendees and filmmakers were served an incredible lineup of screenings, industry networking, and social interactions. Festival participants enjoyed panel discussions featuring Teresa Huang, Chase Masterson, Cady McClain, Kiki Ebsen, Debbie Evans, and many other respected industry professionals.

Opening films for the 5th edition were: THIS CHANGES EVERYTHING, STUNTWOMEN: THE UNTOLD HOLLYWOOD STORY, SEEING IS BELIEVING: WOMEN DIRECT, REEL WOMEN SEEN and RANGE RUNNERS. The atmosphere was electric as Artemis moviegoers lined up for the opening night attractions.

And for the very first time, Agenda Magazine commemorated AWAIFF in a special collectors edition.

80 films were screened at our 2019 edition, submissions came in from approximately 35 countries, approximately 5% of filmmakers in official selections were in attendance and 100% percent of the screened content prominently featured women (as ALWAYS!).
Final Deadline
Winners Notified:
Dec 6, 2020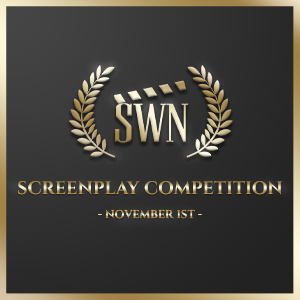 About us:


The SWN Screenplay Competition is a bi-monthly competition judged by five veterans of the film and television industry, including US director and producer Kenneth Kokin, whose production credits include Oscar-winning thriller, The Usual Suspects.

Taking pride in our winners' success stories, every competition we aim to provide more and more value and exposure for writers. Our network of industry contacts expands to over 6,000 working industry producers, creative executives and production companies.

Our network reach incorporates some of the largest production companies, including: Sony Pictures, Warner Brothers, New Line Cinema, CBS, Relativity Media and many more.


Providing value to EVERY submitter:


Unlike many other screenwriting competitions, we don't just provide great value to the winners, but the all of the contestants. Our submission benefits include the following:

1) Every script submitted gets registered with SWN for FREE! No need to register with the WGA.

2) You will receive a £10 gift card from us to be redeemed on our script consultancy services.

3) Your scripts will get read by industry producers and creative executives.

4) You will get on the SWN map; we're always on the lookout for scripts and writers to personally invest in.
Regular
Late
Final Deadline
Winners Notified:
Feb 7, 2021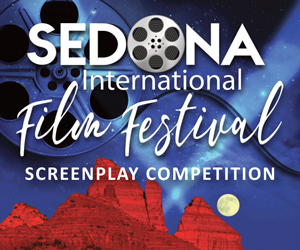 The Sedona International Film Festival — now in its 27th year — provides a unique natural backdrop and an enlightening festival experience for our three SCREENPLAY COMPETITION winners. Meeting filmmakers, producers and executives from all over the world in conversations at lunch and dinner, with cuisine provided by Sedona's finest restaurants for all VIP personnel are just the beginning. Parties at Sedona's best hotels, restaurants and clubs will allow mingling with Industry contacts to continue. Between going to panels, films, Q&As, meals and parties, you'll explore the red rocks of Sedona, undoubtably, one of the most beautiful places on earth. Besides the prizes (below) you'll come away with an unforgettable experience that could kick-start your budding screenwriting journey, and become SIFF alumni forever!


SCREENPLAY COMPETITION CATEGORIES:
• Feature Screenplays
• Short Screenplays
• One-Hour TV Pilots
• 1/2-Hour TV Pilots
• Arizona Screenplays


DEADLINES:
Earlybird: October 31, 2020
Regular: November 30, 2020
Late: December 31, 2020


AWARDS AND PRIZES:
1st place FEATURE SCRIPT: One VIP pass, up to 4 nights in hotel, awards bruncheon, an hour consultation with an executive, a festival TV interview, full script coverage and feedback meeting.
1st place TV PILOT (1/2 hr. or 1 hr.): One VIP pass, up to 4 nights in hotel, awards bruncheon, an hour consultation with an executive, a festival TV interview, full script coverage and feedback meeting.
1st place SHORT: One VIP pass, up to 4 nights in hotel, awards bruncheon, an hour consultation with an executive, a festival TV interview, full script coverage and feedback meeting.

EACH First place winner above will be given a plaque at the awards bruncheon in front of hundreds of industry creatives. Who knows? Maybe they're looking for an award-winning writer!


WINNERS ANNOUNCED BY:
Quarterfinalist: January 15, 2021
Semifinalist: January 30, 2021
Finalist: February 7, 2021
Regular
Late
Final Deadline
Winners Notified:
Mar 14, 2021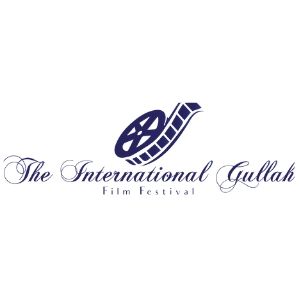 The mission of The International Gullah Film Festival is to encourage filmmakers to explore and tell visual stories based on the rich history of Gullah culture. With a spirit of National and International inclusion, The International Gullah Film Festival also strives to spotlight talented filmmakers and story tellers from around the world. This film festival is as much about pride for people of Gullah descent as it is about our place in the global community.
Regular
Late
Final
Final Deadline
Extended
Winners Notified:
Aug 21, 2021

CREATIVE WORLD AWARDS SCREENPLAY CONTEST (CWA) is an international screenwriting event known for championing writers and opening doors. Through established relationships with some of the industry's most sought-after companies, CWA plays a critical role in connecting talented writers with agents and producers in search of fresh, new material. More than $30,000 awarded in cash and prizes, including a production opportunity for the Grand Prize Winner & CWA promotes beyond just the winning scripts.
Late
Resubmission
Winners Notified:
May 18, 2021
The BlueCat Screenplay Competition, now in its 23rd year, is open for submissions for its 2021 competition. BlueCat remains committed to the undiscovered writer and continues its tradition of providing written analysis on every script submitted.

Final Deadline: October 25th, 2020.
Late Deadline: December 13th, 2020.
Final Resubmission Deadline: February 15th, 2021.

For complete information and submission details, please visit:
https://www.bluecatscreenplay.com/competition/rules-guidelines/

About BlueCat Screenplay Competition

Founded in 1998 by WGA writer Gordy Hoffman, the BlueCat Screenplay Competition continues its mission of developing the undiscovered writer. BlueCat's winners and finalists have gone on to sign with agencies including ICM, CAA, and WME, with their work sold to several major studios such as Paramount Pictures, Warner Bros., and Universal. BlueCat writers have won awards at Sundance, Berlin, and Tribeca all following their recognition with BlueCat.

BlueCat Alumni

Ana Lily Amirpour (2007 Winner, CAA), writer and director of A GIRL WALKS HOME ALONE AT NIGHT, is slated to direct the remake of CLIFFHANGER produced by Neal Moritz and starring Jason Momoa.

Kimi Lee (2015 Winner) is a staff writer at Amazon Studios for THE EXPATRIATES, produced by Nicole Kidman.

Aaron Guzikowski (2005 Finalist), writer of PRISONERS and the remake of PAPILLON, is currently working on Ridley Scott's TV series RAISED BY WOLVES.

Fergal Rock (2011 Fellini Award) recently saw his BlueCat winning script DEPARTURES produced, starring Nina Dobrev and Maisie Williams.

Ashleigh Powell (2012 Finalist), wrote Disney's THE NUTCRACKER AND THE FOUR REALMS, starring Keira Knightley.

Young Il Kim (2006 Winner), recent staff writer on BILLIONS, is writing the adapted screenplay THE RISE OF THEODORE ROOSEVELT, directed by Alex Timbers (MOZART IN THE JUNGLE).

Kateland Brown (2014 Finalist) wrote for Warner Bros. FAMOUS IN LOVE, starring Bella Thorne.

Savion Einstein (2014 Joplin Award), recently had her script SUPERFECUNDATION picked up by Sony's Screen Gems.


AWARDS:
Every script submission will receive a complimentary written analysis.
The Grand Prize Winner will receive $5,000. All scripts submitted (Features, Pilots and Shorts) are eligible.
The Feature Screenplay Winner will receive $2,000.
The Pilot Winner will receive $2,000.
The Short Script Winner will receive $2,000.
The Fellini Award will be awarded to the Best Screenplay from any category (Feature, Pilots or Short) of the 2021 Competition written by a screenwriter residing outside the USA and will receive $1000.
regular
late
Final Deadline
Winners Notified:
Apr 15, 2021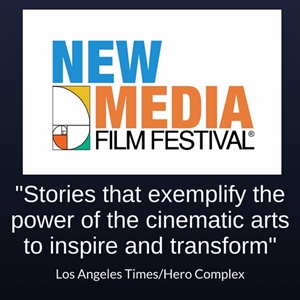 CALL FOR SCRIPTS – www.NewMediaFilmFestival.com
HBO has requested meetings with writers that have submitted to our festival.

Festival Perks:
• In competition for Grand Prize - $45,000 in Awards
• Also the Top 3 Scripts get $1000.00 in Writing Industry Perks
• Script nominees are listed on screen during programming
• And you are part of the Q & A in that session.
• Walk the Red Carpet for Press Interviews
• Be part of the VIP Soiree, honoring the nominees.
• Highlighted in our monthly newsletter to 80,000.

All Script types and lengths considered in Script Category.
Animation – Book - Children's – Comedy – Drama – Documentary – Episodic - Long Form - New Media – Novel – Pilot – Play – Screenplay - Scripted Reality – Series – Television – Videogame - Web Series

More About the Festival

The rationale behind the festival is clear. New media continues to show its lasting power and potential to evolve - there is scope for truly groundbreaking and compelling work in the world of storytelling. The festival is designed to both discover and cultivate highly creative work from emerging and seasoned content creators.

Put your innovative work forward and join the unique community of content creators at New Media Film Festival® - submit today!
www.NewMediaFilmFestival.com


"Worth The Entry Fee"
- Movie Maker Magazine

"Makes The Cutting Edge Accessible"
– Huffington Post

"I thank NewMediaFF for what they've done for young filmmakers"
-Roger Corman

"The role of this fest is bringing the Best in New Media to the World"
-Festival World

"Stories that exemplify the power of the cinematic arts to inspire and transform" - Hero Complex

SUBMIT TODAY http://www.NewMediaFilmFestival.com/submit.php
Final Deadline
Winners Notified:
Mar 8, 2021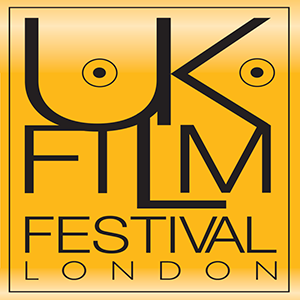 THE UK FILM FESTIVAL SCRIPT COMPETITIONS
The UKFF Script Competitions has 3 exciting categories.
1) Feature Script - Could your Feature Script be the next big thing?
2) 3 Minute Script - Can you tell a complete screen story in 3 pages?
3) 10 Minute Script - The perfect length. Enough time to develop a short story film.
Unlike other script competitions UKFF doesn't just give awards or money as a prize but aims to get their winning scripts into production. In fact, they are well known for successfully connecting scriptwriters to the film industry and getting the films made. With 6 of their winners' scripts made in to films (2 of which went on to win Crystal Bears at the Berlin Film Festival); 1 in preproduction; and a further 4 optioned - their record speaks for itself.
As 2018 feature script winner, Joadie Jurgova says -
"Entering The UK Film Festival's screenplay competition was the best chance I have ever taken. It took my script and breathed new life into it, attaching an award-winning director and placing it with a prestigious international production company in less than a year. The support since winning has been phenomenal, respectful and generous. If you are looking for a script competition that you can place your trust in, this is it."

The UK Film Festival does more than just support feature scripts. Ever since the Short script competitions began a winning script has gone into production or preproduction and 4 of the writers' resulting films have subsequently gone on to be multi-award winning at film festivals around the world including, the Berlinale, Aesthetica, Bilbao, Galway and Underwire. The films have been Official Selection in 41 other festivals and 3 have gained prestigious distribution deals.
Winners will receive immediate marketing to the industry, winner's laurels and the associated publicity. Winners and runners up in each category will also receive the latest version of Final Draft 11 (value $250) with many new features, as well as a free script listing and placement on InkTip. Producers have made more than 400 films from scripts and writers they found through InkTip.

For more details http://ukfilmfestival.com/feature-script-competition/
regular
late
extended
Final Deadline
Winners Notified:
Aug 14, 2021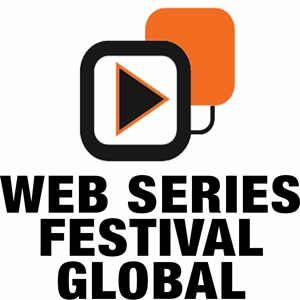 IN THE HEART OF HOLLYWOOD, SINCE 2015 , WEB SERIES FESTIVAL GLOBAL CELEBRATES GREAT CONTENT.

WEB SERIES – PILOTS – SCRIPTS

7th WEB SERIES FESTIVAL GLOBAL

SATURDAY SEPTEMBER 5 2021 NETWORKING, SCREENINGS, Q & A, AWARDS
BestScript: Receives will receive A one year ISAConnect membership, a one year iPitch.tv membership & Total Script Express from SellAScript.com, an InkTip Script listing to promote themselves and their scripts to their entire network of producers & managers, a personalized certificate, laurels & Press.
Earlybird
Regular
Late
Final Deadline
Extended
Winners Notified:
Sep 19, 2021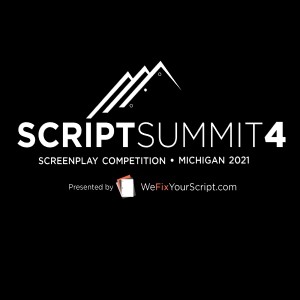 Script Summit is a festival dedicated to supporting screenwriters. As a participant in the Script Summit Screenplay Competition, you can build your network, expand your knowledge with in-depth seminars taught by professionals, gain tremendous insight from Q & A Panels, experience scene table reads with professional actors, and attend hundreds of film screenings at no additional cost! You will have the opportunity to connect with directors, producers, and other writers at the Script Summit Networking Event.

There's even a grand prize of $1,000 in cash and TWO writers will walk away with a contract of representation by a Hollywood Talent Manager!

Winners are announced at the Awards Show which is free to attend!
Regular
Late
Final Deadline
Winners Notified:
May 9, 2021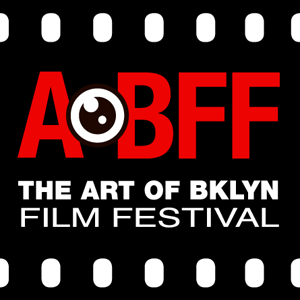 All unproduced film or TV scripts in any genre, 120 pages max are welcome! Entries will be scored by a team of professional script readers, managed by our Script Contest Director, Gina Leone. We will announce Official Selections for all accepted screenplays.

We will award laurels for the winners of the following categories:
• Features: Action/Adventure, Comedy, Drama, Sci-Fi/Fantasy, Thriller/Horror
• Pilots: Drama, Comedy
• Shorts: A winning Short Screenplay (not genre-specific.)
PRIZES:
• All our Accepted Screenplays receive a VIP Pass to #AoBFF21, including our Launch party.
• Our 10 Semi-Finalists each also receive ONE FREE PITCH from Virtual Pitch Fest.
• Our 3 Finalists each also receive FIVE FREE PITCHES from VPF, plus one FREE SCRIPT LISTING on InkTip so producers and reps can find you. Producers have made more than 200 films from scripts and writers they found through InkTip.
• Our Grand Prize winner will also receive a LIVE STAGED READING cast with professional actors.

* Anyone applying under the Student Discount MUST attach proof of current student status. Thank you!