Screenwriting Contests
Log in above to get submission discounts, take notes, and favorite contests you're interested in.
Fee Colors:
Feature Fee
Shorts Fee
Teleplay Fee
Regular Deadline
Final Deadline
Late Deadline
Winners Notified:
Nov 21, 2020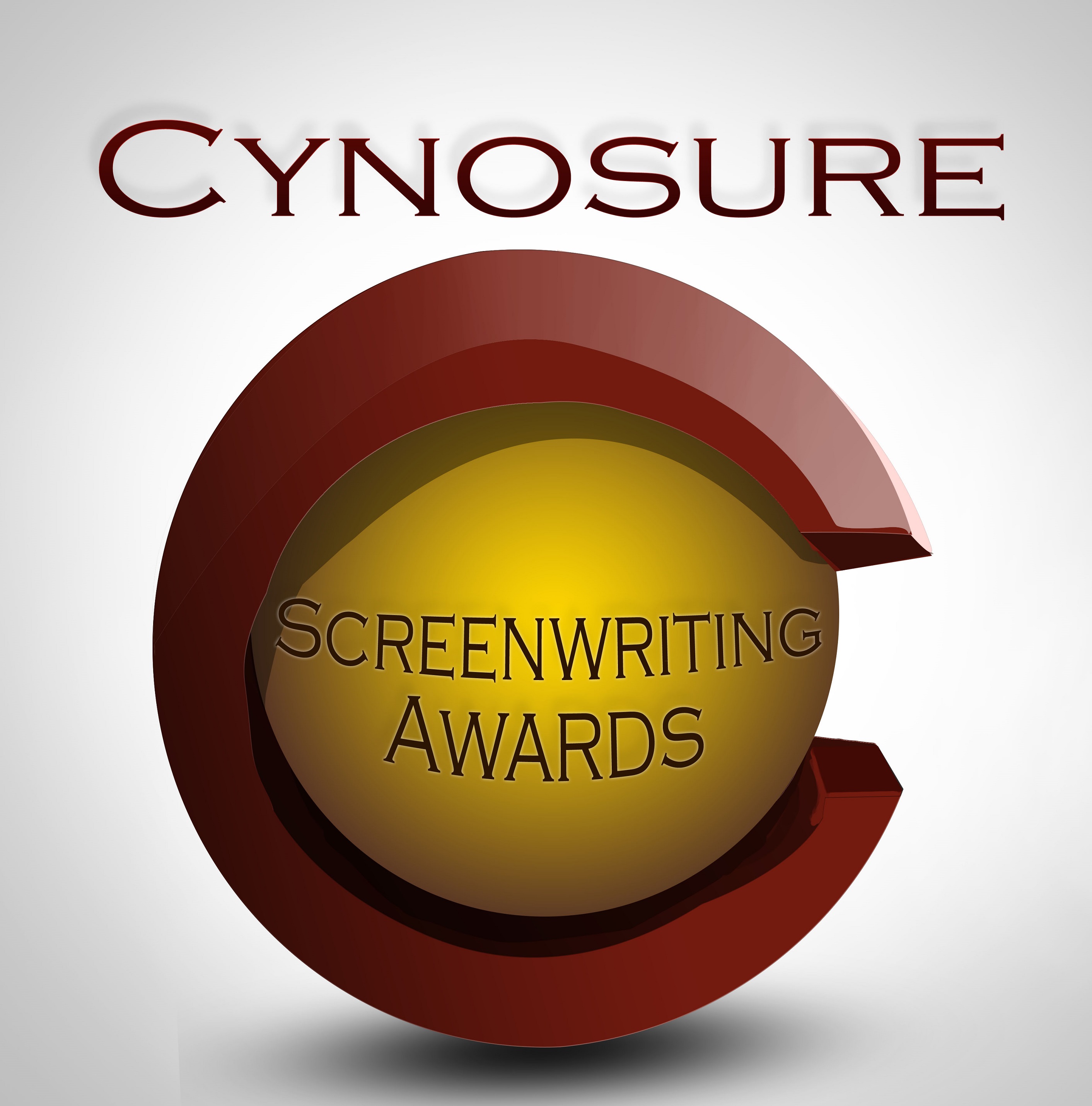 The Cynosure Screenwriting Competition seeks to reward screenplays in two categories: scripts with compelling female protagonists and scripts that showcase diversity. There will be one $5000 Grand Prize winner. This winner can come from either category. Additionally, the Grand Prize Winner will receive an advisory meeting with an established Hollywood Producer, Agent or Manager. The First Runner-Up from each category will receive a cash prize of $500. The Second Runner-Up from each category will receive a cash prize of $250. For more information and additional prizes, please visit the Contest page.
Final Deadline
Winners Notified:
Aug 14, 2020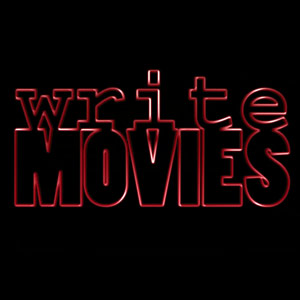 WriteMovies has been helping writers succeed since 1999. We are currently accepting entries to our Summer 2020 Screenwriting Contest!

The Grand Prize winner will receive $2000, and the top three scripts all receive a year of free script development and guaranteed pitching to industry.

You can also get free entry by commissioning a script report from us, with Studio Coverage for $99 or comprehensive Development Notes for $149.
Extended
Final Deadline
Winners Notified:
Oct 22, 2020

Screamfest® was founded in 2001 to give talented writers a platform to further their careers. he competition is open to all feature scripts in the horror, thriller and sci-fi genres. Screenwriters have been optioned and/or sold their screenplays as a result of the competition.

Top 4 Finalist will receive:

Movie Magic Screenwriting software

A listing of your script on InkTip so that producers and reps can find you.
Publish your logline in InkTip's bi-monthly publication sent to nearly 15,000 producers, agents and managers.

Winning Screenwriter will receive:

$1,000 cash prize
Our amazing gold skull trophy
Movie Magic Screenwriting software
A listing of your script on InkTip so that producers and reps can find you.
Publish your logline in InkTip's bi-monthly publication sent to nearly 15,000 producers, agents and managers.
Late
Final Deadline
Winners Notified:
Jul 31, 2020

The leading screenplay competition for thriller screenwriters. Well-written thrillers are an excellent way demonstrate commerciality and effectively delivered narrative.

Hollywood managers and producers have agreed to receive the winning script and consider the top finalists' loglines for read requests, including:

Grindstone Entertainment, MadHorse, Magnet Management, Zero Gravity, and Morningstar Films

Plus, the winning writer gets a free InkTip listing for more pros to find your script.
early
Final Deadline
final
Winners Notified:
Dec 3, 2020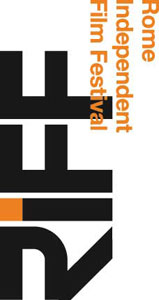 This year as well, filmmakers from all over the world will have the possibility to present their original works as a first-ever preview in the section "New Frontiers" dedicated to scriptwriters. The program of the RIFF will be enriched by retrospectives and seminars on different aspects of the Indie film industry. At the end of the Festival, the winners will be presented with RIFF Awards worth over 50.000 €.
Regular
Final Deadline
Winners Notified:
Sep 14, 2020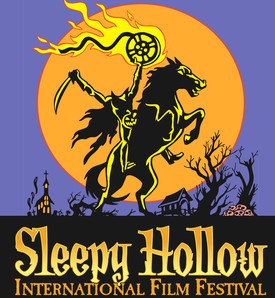 THE FIRST ANNUAL SLEEPY HOLLOW International Film Festival (SHIFF) debuted in October 2019 and was an official partner in the Villages of Sleepy Hollow and Tarrytown, NY's Bicentennial celebration of Washington Irving's immortal story The Legend of Sleepy Hollow. SHIFF '19 unveiled four days of memorable programming at the historic Tarrytown Music Hall and Warner Library, thrilling attendees with feature film premieres, live stage events, special guest panels and discussions and film and original screenplay competitions. Entertainment entities such as Disney, Universal Pictures and others participated in SHIFF's launch, presenting special events and screenings, and they, along with other noteworthies will be participating in 2020 as well!

SHIFF 2020 continues its celebration of outstanding genre cinema in the very cradle of the American Supernatural, taking place in Sleepy Hollow and Tarrytown, NY, on October 15-18, 2020, and is now accepting film and script submissions! Be a part of this wondrous exploration of creative cinema, right in the heart of the historic Hudson Valley region, during its legendary Halloween season!

Once again, exciting premiere feature films and groundbreaking new films in competition will screen alongside thrilling retrospectives, live events and panels. Venues include the historic Tarrytown Music Hall, the Warner Library and others to be announced.

The festival's advisory board, selection committees and jury will include film and literary professionals with industry experience who will program and award new films of quality, of all genres, and that touch upon, relate to or simply explore the otherworldly or unknown.

SHIFF 2019's offerings included U.S. and regional premieres of THE WRETCHED, PHANTOM OF WINNIPEG and MAKING APES as well as a special advance screening of acclaimed director Peter Strickland's IN FABRIC and more! Renowned actor Jeffrey Combs brought down the house with his live-on-stage one man Edgar Allan Poe show NEVERMORE, and Dana Gould, Bobcat Goldthwait, John Hodgman and an all-star comedy cast killed with a live stage reading of PLAN 9 FROM OUTER SPACE! We can't wait to unleash what is in store for 2020 -- and we're excited to make this year's film and script submission selections the backbone of the experience!

Special lifetime awards are bestowed upon artists whose influential work recalls the spirit of Irving's creativity. SHIFF '19 honored legendary actor/songwriter/performer Paul Williams (PHANTOM OF THE PARADISE) with its first Washington Irving Legend Award and iconic producer Edward R. Pressman (THE CROW, AMERICAN PSYCHO, WALL STREET) with a Horseman Award for lifetime achievement in producing.

SHIFF19's "Unproduced Original Screenplay" winners were presented with cash awards and received mention in renowned trade publication, Variety.

There is no more perfect place to launch such a celebration than in the actual, historic Sleepy Hollow, New York—the very cradle of the American supernatural. Filmmakers and fans alike are welcome to participate October 15-18 2020, for the inception of a new legend, where the breathtaking whirl of unthinkable sounds and visions witnessed will inspire us all for centuries to come!
Final Deadline
Winners Notified:
Sep 13, 2020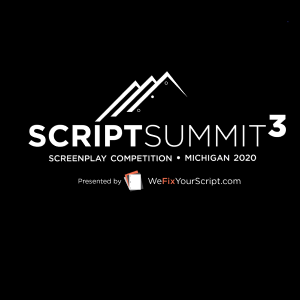 Script Summit is a festival dedicated to supporting screenwriters. You will have the opportunity to connect with directors, producers, and other writers at the Script Summit Networking Event. The Summit also hosts Q&A panels, seminars, table reads of selected scripts, and a $1,000 in cash!

As a participant in this event, you can pitch your script and network with industry professionals. Gain tremendous insight on what makes a project appealing to a producer, hone your craft at seminars hosted by professional screenwriters and filmmakers, and of course ... cash prizes!

Winners are announced at the Awards Show.
Regular
Final
Final Deadline
Extended
Winners Notified:
Dec 22, 2020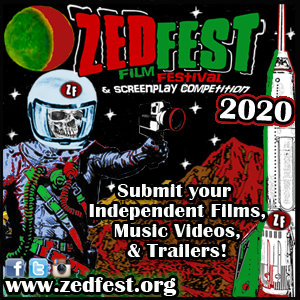 ZED FEST FILM FESTIVAL FEATURE SCREENPLAY COMPETITION 2020
Screenplays must be feature-length no less than 35 pages and no more than 120 pages. All screenplays must be written in English. Screenplays should be in 12 point Courier font and pages must be numbered. Only online PDF submissions will be accepted. Any revisions after submission will not be accepted.

TOP PRIZES

1st PLACE $500
2nd PLACE $300



ZED FEST FILM FESTIVAL SHORT SCREENPLAY COMPETITION 2020

Short Screenplays must be no less than 10 pages and no more than 30 pages. All screenplays must be written in English. Screenplays should be in 12 point Courier font and pages must be numbered. Only online PDF submissions will be accepted. Any revisions after submission will not be accepted.
TOP PRIZES

1st PLACE $150
2nd PLACE $75

Additional Sponsor Prizes:

*ZED FEST FILM FESTIVAL CERTIFICATE
*Bonus Top Prize winners Movie Magic Screenwriter software
*InkTip Script Listing: A listing of your script on InkTip so that producers and reps can find you.
InkTip Magazine: Publication of your logline in InkTip's magazine sent to nearly 15000 producers and reps.

*Script Pipeline - Membership
*Virtual Pitchfest- Free Pitch
-Logline & Contact Info on Zed Fest "Script's For Sale" web page.

Submission Info:
GENRES:
Horror
Suspense
Science Fiction
Supernatural
Action Adventure
Drama
Fantasy
Art House
Comedy
Late
Extended
Final Deadline
Winners Notified:
Nov 30, 2020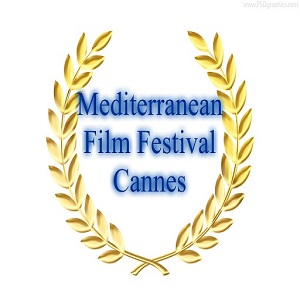 Mediterranean Film Festival Cannes highlights a selection of best films from around the world, November 27th-30th 2020
The festival aims to promote independent filmmakers and innovative work that take risks and move the frontiers from the boring and most of the times empty conventional to the artistic initiating strong emotions and out of the box exceptional. It equally aims to give the opportunity to independent filmmakers to showcase their work free of commercial constraints.
Mediterranean Film Festival Cannes is an IMDB
Awards listing Qualifier.
Regular
Late
Fall
Final Deadline
Winners Notified:
Dec 19, 2020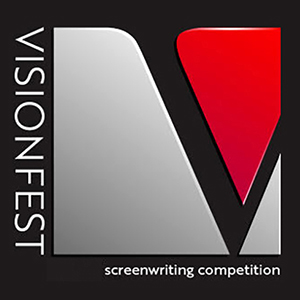 VISIONFEST is an annual online screenwriting competition evolving from what began in 2001 as VISIONFEST: THE OTHER FESTIVAL (commonly referred to as VF) and founded by the Domani Vision Film Society LLC, an organization dedicated to bringing you tomorrow's visionaries... today. The Screenwriting Competition accepts feature length and short screenplays for a chance to win cash prizes, commemorative certificates, and more... Top winning feature script gets $1k cash prize - winning short $350 cash!
Early
Regular
Final Deadline
Winners Notified:
Apr 6, 2021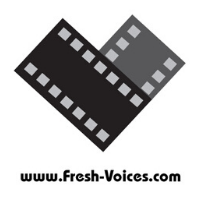 Since 2009, Fresh Voices has been proud to provide a microphone to exciting new voices that deserve to be heard and memorable stories that must be told.

Celebrating our 11th Annual Screenplay Competition in 2020, we are grateful to have had the opportunity to help guide dozens of talented writers to secure literary representation, option agreements and other writing assignments, providing the stepping stones and advancing the careers of many of our winning writers.

Through our generous industry sponsors, Fresh Voices is pleased to offer over $20,000 in cash & prize packages including script development, career consultation, plus memberships and subscriptions to services, all designed to support your career and maximize the exposure of your big win.

Executives, managers and producers actively seeking new writers and projects are lined up to read this year's winners. Will you be our next success story?
Late
Final Deadline
Winners Notified:
Apr 23, 2021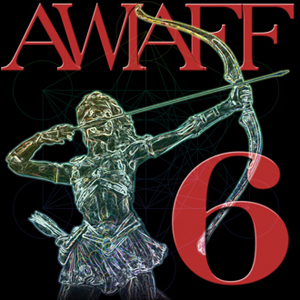 Artemis Motion Pictures brings you the first film festival dedicated to honoring female action and empowerment heroes. Our sixth edition marks a continued celebration of powerful women taking action onscreen. From female action heroes to female activists, we shine a spotlight on women in narrative, documentary and animated films who are fearless, fierce, and revolutionary.

AWIAFF extols the women who kick ass and change culture! Film has both the power to entertain and to awaken - to awaken awareness of the dynamic and powerful roles of women in our society and throughout the world. Our festival mission is to both kick ass and open minds.

Submit all narrative, animated, and documentary FILMS in any genre featuring women starring or co-starring as a physical action and/or empowerment characters.

Submit all MUSIC in any genre that is a film score, composition, song, or theme song created by female composers, female led bands, and female solo artists.

All categories are competition categories with awards in each category.

2019 HIGHLIGHTS
So many thanks to Paul Feig for presenting our 2019 edition. He was joined by sponsors Agenda Magazine, Bella Composers, Action Factory, Santa Monica Daily Press, The Argonaut, Final Draft, ActorsGuru, New York Film Academy, Entertainment Partners, Complete Production Group Hollywood, Habibi Bath & Body, and others.

From stunt panels to screening marathons, the Artemis Women In Action Film Festival Fifth Edition was an incredible experience lasting four days. On April 25, 2019, actress Chase Masterson hosted the Artemis Awards Gala, in recognition of industry pros that represent female action and empowerment heroes at their best. 2019 Honorees were director Kimberly Peirce, actresses Daniela Ruah, Dot-Marie Jones, Levy Tran; stunt performers/coordinators/action designers Jeannie Epper, Melissa R. Stubbs, Shauna Duggins, Lisa Hoyle, Mahsa Ahmadi, Crystal Michelle, and Dejay Roestenberg.

The festival expanded to include music competitions for female solo artists, bands and composers. The music competition was sponsored by Bella Composers.

Saturday and Sunday, April 25th-26th, were filled with panel discussions centering on topics of women in the film business, women in music, the business of female driven content, stuntwomen, writing, creating action, anti-bullying , etc. Festival attendees and filmmakers were served an incredible lineup of screenings, industry networking, and social interactions. Festival participants enjoyed panel discussions featuring Teresa Huang, Chase Masterson, Cady McClain, Kiki Ebsen, Debbie Evans, and many other respected industry professionals.

Opening films for the 5th edition were: THIS CHANGES EVERYTHING, STUNTWOMEN: THE UNTOLD HOLLYWOOD STORY, SEEING IS BELIEVING: WOMEN DIRECT, REEL WOMEN SEEN and RANGE RUNNERS. The atmosphere was electric as Artemis moviegoers lined up for the opening night attractions.

And for the very first time, Agenda Magazine commemorated AWAIFF in a special collectors edition.

80 films were screened at our 2019 edition, submissions came in from approximately 35 countries, approximately 5% of filmmakers in official selections were in attendance and 100% percent of the screened content prominently featured women (as ALWAYS!).