Screenwriting Contests
Log in above to get submission discounts, take notes, and favorite contests you're interested in.
Writers and producers, register here instead.
Fee Colors:
Feature Fee
Shorts Fee
Teleplay Fee
Late Deadline
Final Deadline
Extended Deadline
Winners Notified:
Dec 3, 2021
The Female Voices Rock Screenplay Competition aims to support diverse female storytellers in the industry. Accepting TV Pilots, Shorts, and Features.

Female Voices Rock is dedicated to supporting diverse female storytellers in the entertainment industry. Our mission is to incite and inspire change that builds a foundation of equality and diversity, ensuring that every voice is heard and championed.

Our judges include MXN ENTERTAINMENT, CARTEL ENTERTAINMENT, APA TALENT AGENCY.
Early
Regular
Final Deadline
Winners Notified:
Apr 12, 2022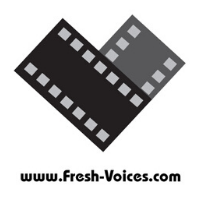 Since 2009, Fresh Voices has distinguished itself as a screenplay competition designed to discover, empower and promote the next generation of storytellers, writers and filmmakers. Fresh Voices experience in the industry allows us to identify and elevate writer's with a unique perspective and memorable voice that demands to be read.

Now in our 12th year, we have helped guide dozens of talented screenwriters to secure literary representation, option agreements and other work-for-hire writing assignments that have been the stepping stones to significant careers.

Through our generous industry sponsors, Fresh Voices is pleased to offer over $20,000 in cash & prize packages including script development, career consultation, plus memberships and subscriptions to services, all designed to support your career and maximize the exposure of your big win.

Executives, managers and producers actively seeking new writers and projects are lined up to read this year's winners. Will you be our next success story?
Normal Deadline
Final Deadline
Late Deadline
Winners Notified:
Nov 8, 2021

The South Carolina Underground Film Festival celebrates all genres of independent film in one festival. Taking place in beautiful Charleston, South Carolina, SCUFF is truly an international film festival as we are seeking films from all over the globe. The SCUFF will be two packed days of indie films where fans and filmmakers can meet and mingle and celebrate obscure and independent film.

Besides promoting and showcasing the best in truly independent cinema from all around the globe, the SCUFF also promotes local filmmaking in SC. We will shine a special spotlight on SC produced films and filmmakers. South Carolina produced films and filmmakers will have an opportunity to have their works screened for a captive audience and we will feature special awards just for SC produced projects.

From the novice to the professional, from the student to the experimental filmmaker, SCUFF is seeking all type of films that may not be able to find an audience in more mainstream film festivals.

Drama, comedy, horror, action, animation, music videos, fake trailers, puppet shows, claymation, documentary, LGBT, and so on. If you can create it, we want to see it. The more obscure the better!

Do you have to ask yourself if your film is too much for our festival? If so then we definitely want to see it! Does your film push social boundaries? Would Sundance (or any mainstream festival in SC for that matter) laugh at you thinking you had a chance to get into their festival? Then we want your movie!

Q&A's will follow screening with visiting filmmakers and actors. The festival will end on the second night with a big awards ceremony as we give out the SCUFF awards! Follow us on Facebook and we continue to make announcements until the festival arrives! Good luck and we can't wait to see what you made!

The SCUFF wants to promote and nurture independent films and filmmakers. We want to expose to the world a whole new segment of cinema that they would never see anywhere else. Because of this our film festival is FREE to the public! We hope this will bring out lots of people to all the screenings and create a fun and festive environment for not only the attendees but also visiting filmmakers.
Final Deadline
Winners Notified:
Oct 30, 2021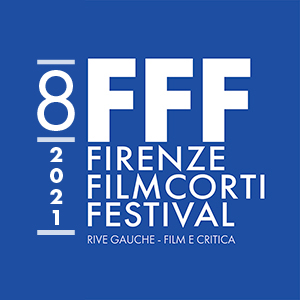 Screenplays: it is possible to submit screenplays for both short films or feature films. Original screenplays for short films must be no longer than 30 pages, whereas screenplays for feature films must be longer than 30 pages.
Screenplays must be in English or in Italian.
Awards:
Award for Best Screenplay: € 500 and Ink Tip Package.
2nd place and 3rd place: InkTip Package (it means the screenplay will be sent to the film production companies) and a personalized plate.