InkTip Events Directory
Register here
to post your event.
12th Annual New Media Film Festival
Date:
Jun 2, 2021
Time:
4:30pm to 10:30pm
City:
Los Angeles
Entrance Fee:
$30.00
Phone:
3102881100
Email:
info@newmediafilmfestival.com
Google Map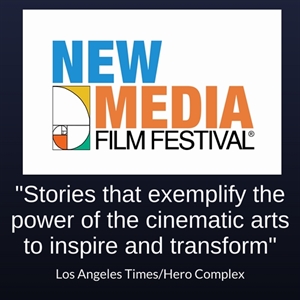 12th New Media Film Festival®
June 2 & 3, 2021
The Landmark
10850 W. Pico Blvd.
Los Angeles CA 90064
www.NewMediaFilmFestival.com

Los Angeles, California - New Media Film Festival, an award-winning and innovative festival, is pleased to announce new dates for the 12th annual New Media Film Festival®, June 2 & 3, 2021. The goal of the festival is to honor stories worth telling through technology, innovation, storytelling, and media platforms.
Ticket sales are at www.newmediafilmfestival.com/schedule
Since 2009, New Media Film Festival® provides an unparalleled opportunity for established and emerging technology and creators of Content to showcase their talents and present their stories to the world.
Some of the festival firsts are, first to celebrate 'innovation, story, mediums and platforms', to screen AI created film, show collaborative virtual reality content, host an AR International Art Exhibit, and distribute micro content. The Festival also believes in giving back and over the years has supported a wide range of non-profit ventures.
Judges from Marvel, HBO, Emmys, program 'stories' submitted in 28 categories produced by technologically innovative storytellers from around the globe. Some of the creators will be old hands at the game, and many won't be, but ultimately it matters not at the New Media Film Festival®! Emerging media technologies are, after all, new for everyone.
In addition, the call for entries for the 12th New Media Film Festival® has opened, slated for June 2 & 3, 2021. Content creators can put their innovative work forward and join the festival's unique community of content creators at www.NewMediaFilmFestival.com

"New technologies have empowered and enabled creators outside of a studio or network system to make their own movies and develop cutting edge entertainment. Affordable cameras and editing software allow artists to create and express their skills for a multitude of new distribution platforms," says Emmy and Golden Globe nominee Matthew Modine. "We are presently [a] witness of how storytelling is being redefined in the 21st Century. New Media Film Festival highlights and showcases what will come next."

###
Next Generation Indie Film Awards
Date:
Jul 17, 2021
Time:
6:00pm to 12:00am
City:
Los Angeles
Entrance Fee:
$25
Phone:
4242725783
Email:
info@indiefilmawards.co
Google Map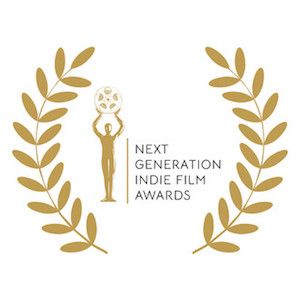 Next Generation Indie Film Awards supports filmmakers through its annual awards and other programs. We endeavor to assist filmmakers at any stage of the filmmaking process in reaching an audience, and we aim to advance filmmakers' careers through services, education, and resources. Our organization has provided financial backing for more than 50 independent short film projects.

INDUSTRY RECOGNITION
All award winners and finalists are provided with a laurel which may be used for their own marketing and promotional materials.

THE WINNERS AWARD
In addition to industry recognition and rights to use the prestigious Next Generation Indie Film Awards laurel, winners also receive a shiny gold statuette to commemorate their outstanding achievement in their respective independent short filmmaking categories.

The Awards Gala
Winners and finalists are invited to attend the Next Generation Indie Film Awards annual gala at Loews Hotel in Hollywood, California. Loews adjoins the Dolby Theatre, where the Academy Awards are held, and is adjacent to the Hollywood Walk of Fame. The Next Generation Indie Film Awards gala is held in Preston's Room, supplying breathtaking views of the Hollywood Hills and famous landmarks including the Hollywood Sign and Capitol Records Building.

SUBMISSIONS ARE NOW OPEN! Go to www.indiefilmawards.co to submit your short film for your chance to win our Grand Prize - estimated value: $50,000
Web Series Festival Global
Date:
Sep 3, 2021
Time:
7:00pm to 10:00pm
City:
on file
Entrance Fee:
$30
Phone:
3235551212
Email:
info@webseriesfestivalglobal.com
Google Map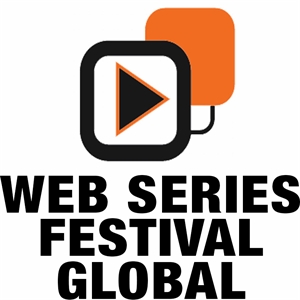 " Excellent, proactive festival, and great communications with the organizers." – Peter Lloyd

" What a wonderful evening celebrating creative talent from across the globe!" – Kate

"Thanks for your attention for Genesis 88 and your friends great festival and great experience! We return the next year!" – Jordi Paris

"We saw the other winners, and there are some truly great series, congratulations!" – Rose of Dolls

"We would like to express our gratefulness for recognition and acknowledgement." – Cedra Wal

"The biggest prize was just being accepted and considered and I'm entirely grateful for the experience." – V. Carubia
LIVE SCREENING of the FIVE CONTINENTS INTERNATIONAL FILM FESTIVAL
Date:
Jan 1, 1970
Time:
7:00pm to 10:00pm
City:
Lechería
Entrance Fee:
FREE!
Phone:
584263825356
Email:
ficocc2016@gmail.com
Google Map

FIVE CONTINENTS INTERNATIONAL FILM FESTIVAL is an online festival, with LIVE SCREENING of the winning films; is a monthly festival of world cinematography, where feature films, short films, videoclips, webseries and video arts from all over the world come together to compete for the various prizes of the festival, but In addition they obtain the greater satisfaction of a filmmaker: that his work is seen by the public. Therefore, there is a prize that is granted by our subscribers, when viewing the film.

The filmmaker can choose not to place his film for online viewing, in this way, will not participate in the audience prize.