InkTip Events Directory
Register here
to post your event.
Santa Barbara International Film Festival
Date:
Jan 15, 2020
Time:
9:00am to 1:00am
City:
Santa Barbara
Entrance Fee:
$10-100
Phone:
8059630023
Google Map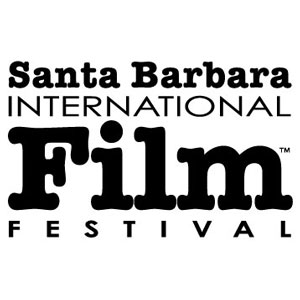 Santa Barbara International Film Festival (SBIFF) is an Oscar-qualifying showcase for unforgettable American and global independent cinema. Just 90 minutes from Los Angeles, SBIFF takes full advantage of its gorgeous surroundings in a destination city known as the American Riviera that thrives on art, culture, food, wine, and the outdoors. With more than 200 films on display (and more than 90,000 film fans in attendance), SBIFF stands tall as one of the most beloved festivals on the international film scene.

Featuring over 100 US and World Premieres, SBIFF has increasingly attracted some of the world's top distributors as well as industry critics and reporters from Variety, Hollywood Reporter, and IndieWire, offering invaluable exposure for filmmakers. US filmmakers are entitled to one complimentary night at one of SBIFF's sponsoring partner hotels, while International filmmakers are eligible for three complimentary nights. The festival is set to award a $60,000 USD camera package and some competition sections include cash awards. Each film is eligible for two platinum passes, which gives filmmakers priority access to all screenings, tributes, panels and special events, including SBIFF's filmmaker's lounge at the UGG Pavilion which features daily happy hours and provides filmmakers with networking opportunities.

The Festival now has a growing acquisitions program that allows accredited distributors to screen available films premiering at the Santa Barbara International Film Festival and access to the filmmaker lounge, where filmmakers have the opportunity to meet potential buyers. A number of films have gone on to receive distribution following their premiere at SBIFF including Caffeinated, Night Has Settled, Stereotypically You, U Want Me 2 Kill Him?, Bang Bang Baby, and Siddharth, to name a few.
Date:
Jan 19, 2020
Time:
10:00am to 10:00pm
City:
LUCKNOW
Entrance Fee:
$20-25
Phone:
+91 9372950469
Email:
royalfilms@amvirgin.com
Google Map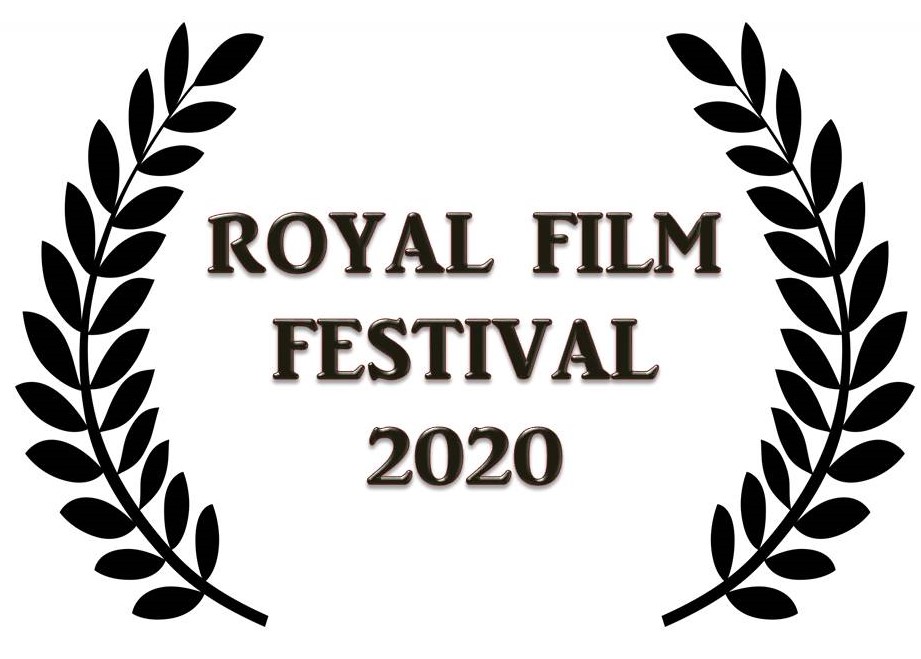 We love popcorn's while watching movies? Don't we?

You love hot coffee during your date with a movie? Isn't it?

You allow that cigarette to kiss your lips when you watch movies? Don't you?

Your partner holds you tight during a horror movie? Does she?

If your answers are YES to all of the above, then you should be part of the India's biggest Film Festival, The Royal Film Festival.

The Festival is being organized by Am virgin and with support from Indian Film Industry and film makers from around the world.

The purpose of this film festival is to promote newer and experienced movie makers, exchange of knowledge, information, ideas & culture between India & other nations in context of their social and cultural ethos. Royal Film festival also promotes friendship and co-operation among people of the world through the medium of films & documentaries. Royal Film festival intends to organize a festival that connects the film fans & movies goers with the world, especially the serious filmmaker & their associates so as to bring about greater understanding of the art of film making.

This spectacular film festival will be held in the capital of Uttar Pradesh, Lucknow, India. You are welcome to watch movies in halls and as well as through our App- "Am Virgin". Blocks your dates right Now!!!
International Children's Film Festival Bangladesh
Date:
Jan 25, 2020
Time:
4:00pm to 9:00pm
City:
Dhaka
Entrance Fee:
FREE!
Phone:
+8801612320948
Email:
submissions@cfsbangladesh.org
Google Map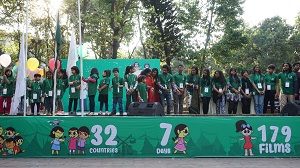 It was established on 17th August 2006 realizing the fact that the film, as the most powerful media of art of the present time was not being used for our children properly as a strong tool of learning and entertainment. The society was formed in a meeting by some leading educationists, writers, cultural and film society activists of the country, which was presided over by Professor Anisuzzaman, The society started its operation from 10th September 2006 by organizing a 3 day long film session at the auditorium of Goethe-Institute Bangladesh.

The society is run by a 15 members executive committee formed for two years term. At present, Dr. Muhammad Zafar Iqbal, a leading writer, educationist and social activist, is the president and Munira Morshed Munni, a leading female photojournalist, is the general secretary of the organization. Besides, the society has an advisory committee headed by eminent artist Mustafa Monwar.

Children's Film Society, Bangladesh is registered in Bangladesh Film Censor Board as a film society under the Film Societies Registration and Regulation Act 1980. The registration number is: FC-3/2007 BFCB Dated 3rd June 2007.
Date:
Feb 14, 2020
Time:
2:00pm to 10:00pm
City:
Sochi
Entrance Fee:
FREE!
Phone:
+7 918 226.50.22
Email:
sochifilmfestival@gmail.com
Google Map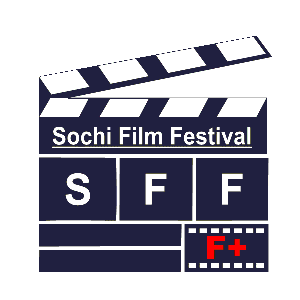 "Sochi Film Festival" is an annual cultural event dedicated to strengthening the improvement of communication between people of different cultures through the art of cinema and moving images. We hold free festivals for citizens of Sochi, providing access to world-class cinema. We are striving to enrich the Russian cultural environment by presenting the film in a context that stimulates discussions and discussions.
We are increasing the cultural assets of the city of Sochi and its guests, showing a film from around the world. We also strive to promote a deeper understanding of diverse cultures from around the world, thereby contributing to the identity and orientation of Sochi as an international city.
This year's theme for our film festival "New Cinematographers" and should solve new beginnings: as new directors, new MBA students, new scenarios. We are looking for creative quality of art and short films that meet our requirements
European Cinematography Awards
Date:
Feb 20, 2020
Time:
11:00am to 9:00pm
City:
Amsterdam
Entrance Fee:
$0-40
Phone:
Email:
europe@cawards.org
Google Map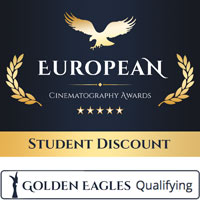 European Cinematography AWARDS (ECA)

Official IMDb Award Listing Qualifier

ECA is Monthly and Annual qualifying film competition for filmmakers worldwide. We support new and student film-makers, who are just beginning their careers with a supportive and enthusiastic audience for their creative efforts and giving them access to film industry professionals who can offer guidance and other forms of career assistance.

ECA film industry specialists announce semi-finalists, finalists and winners each month.

Cinematography AWARDS officially called the "Golden Eagle" is an award in the form of a statuette for outstanding achievements in the field of cinematography.

We only award the best independent filmmakers after a comprehensive evaluation process. Our judges evaluate the quality of filmmaking, creativity, and storytelling ability. Our mission is to promote films, and be another step up in the filmmakers' careers.
Crystal Palace International Film Festival
Date:
Mar 5, 2020
Time:
1:00am to 1:00am
City:
LONDON
Entrance Fee:
$15
Phone:
+44 7866 125943
Email:
films@cpiff.co.uk
Google Map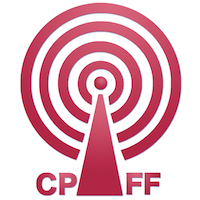 The UK & London's Coolest Film Festival!

CPIFF receives films from all over the globe and screens only the very best of them with fabulous food and drink in funky venues, including the incredibly plush Everyman Cinema Crystal Palace – their flagship cinema (pictured below on Launch Night 2019), the Picturehouse West Norwood and the architectural magnificence of Stanley Halls and Anerley Town Hall. The film quality is remarkable and each night is a social event to remember; a one time opportunity to catch most of these incredible films. Lots of filmmakers fly in from around the world for Q&As; many, who attend lots of film festivals, comment on the stand out nature and higher quality of CPIFF. We vigilantly curate our films so a night of short films, for example, offers one after another of pure quality, an eclectic mix of genres combined with amazing food and drink – that's why a lot of our nights sell out. Launch Night 2019 sold out within 24 hours a month in advance!

Mike Reiss, writer of the Simpsons since it began, said: "You run the very best festival we've ever been to – and we've been to a lot, this is as good as it gets! It's a very casual setting but there's nothing casual about how it's put together and how high the quality of the films are. There's food and drink everywhere, they filled the house, it's been fun every night – really top notch."
LIVE SCREENING of the FIVE CONTINENTS INTERNATIONAL FILM FESTIVAL
Date:
Jan 1, 1970
Time:
7:00pm to 10:00pm
City:
Lechería
Entrance Fee:
FREE!
Phone:
584263825356
Email:
ficocc2016@gmail.com
Google Map

FIVE CONTINENTS INTERNATIONAL FILM FESTIVAL is an online festival, with LIVE SCREENING of the winning films; is a monthly festival of world cinematography, where feature films, short films, videoclips, webseries and video arts from all over the world come together to compete for the various prizes of the festival, but In addition they obtain the greater satisfaction of a filmmaker: that his work is seen by the public. Therefore, there is a prize that is granted by our subscribers, when viewing the film.

The filmmaker can choose not to place his film for online viewing, in this way, will not participate in the audience prize.