InkTip Events Directory
Register here
to post your event.
Queens World Film Festival
Date:
Mar 19, 2020
Time:
7:00pm to 12:00am
City:
Astoria
Entrance Fee:
$$30-$45
Phone:
718 429 2579
Email:
kathacato@gmail.com
Google Map

Turning 10 in 2020, QWFF includes a well attended popular multi-day annual film festival, year-round screening opportunities for QWFF alumni, special events to bring the Indie film community together, industry networking events and an educational initiative for youth and Seniors.

Our festival is about heart and guts. We LOVE a film that has a point of view and doesn't back off. This is a tough time on our planet and now is not the time to stop holding up the mirror and showing us who we are or what we have done or who we could be. We are committed to making sure that creative expression is alive and well in our country.

We are especially interested in maverick filmmakers of any orientation, ethnicity, country or region. Please challenge norms, take on systems, speak truth to power, spill your guts, twist perceptions or scare us silly. We love horror, the seriously funny and the uber real.

Ideas are welcome in Queens New York, and with 165 nationalities represented here, in the 'World's Borough', we have an audience for your film.

You can enter any of thousands of festivals. When you choose us, we don't take that lightly. We will give your film all of our attention in the screening process. If selected, you will be invited to the annual Festival Kick-Off event, the Press Conference at MoMI, the all hands on deck Trailer Party, publicity stunts, flash mobs, TV and radio interviews – we will build a community around you and your work.

So. Take a stand. Show us something you believe in. Bring on your craft and let's see what you got. Bring it.
Russian International Horror Film Festival and Awards "DROP"
Date:
Mar 28, 2020
Time:
12:00am to 11:00pm
City:
Moscow
Entrance Fee:
$35-100
Phone:
+74957240593
Email:
Viktor-boul@mail.ru
Google Map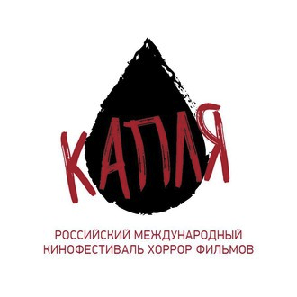 DROP is a Russian International Horror Award Show. Set in Moscow since 2010. Created by LE company. During the festival we are showing both the newest horror films and the horror classics of old. We also hold the Star Master-class featuring some of the greatest horror masters of Russia and all over the world. The Award Ceremony includes three cathegories of awards (distributors, competition and special contribution awards). Our prizes: Precious awards statue and diploma + valuable sponsor gifts.
Date:
Apr 29, 2020
Time:
7:00pm to 11:30pm
City:
Beverly Hills
Entrance Fee:
$25
Phone:
2132905453
Email:
info@seefilmla.org
Google Map

The South East European Film Festival in Los Angeles (SEEfest) is a competition festival founded in 2006, presenting films from 18 countries of SE Europe, plus a filmmaker conference, project accelerator, literary salons, and other events. SEEfest maintains an extensive network of cultural, civic and public diplomacy partners and serves as a resource for film aficionados, educators, scholars, and the media. 15th edition of SEEfest runs April 29 - May 6, 2020. Submissions are accepted on Film Freeway. For more info visit https://seefilmla.org/ .
11th New Media Film Festival
Date:
Jun 3, 2020
Time:
12:00pm to 10:30pm
City:
los angeles
Entrance Fee:
$0-$199
Phone:
3102881100
Email:
crystal@newmediafilmfestival.com
Google Map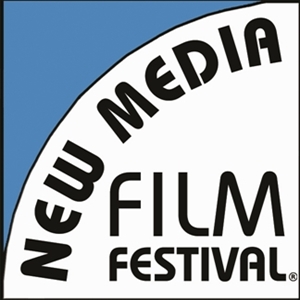 Attending the festival, here are some things to consider:
• A celebration, discovery, and recognition for all.
• VIP Badges and Individual Tickets.
• Access to dealmakers, creatives, and talent.
• Enjoy - Red Carpet, Soiree, Live Music, Screenings, Panels, Awards, Networking, International Art Exhibit, Q & A's, Marketing Table

Opportunities for creators-
In a world where technology is ever-evolving, it is a story that will satiate the soul of humans.
Not just any story, but stories worth telling. New Media Film Festival works hard to produce a festival that highlights and honors the hardworking and uprising content creators in the New Media Industry. It is a unique festival that works hard to find opportunities, including distribution for almost all of the submitted content, not just those programmed.

Some of the opportunities have been Technology giveaways including drones, wireless keyboards, invites to events around the globe and even a Feature Film Movie Premiere on the Walt Disney Lot.
For more detailed information please visit the www.newmediafilmfestival.com website.

Immerse yourself in cutting edge story, technology in workshops, films, experiences.
Holly Weird Film Festival
Date:
Jun 7, 2020
Time:
8:00pm to 11:45pm
City:
North Hollywood
Entrance Fee:
$15.00
Phone:
Email:
hollyweirdfilmfest@gmail.com
Google Map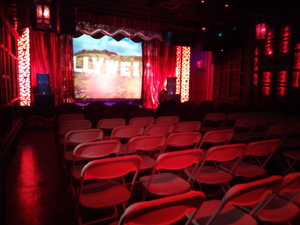 The Holly Weird Film Festival (HWFF), founded by Festival Director Jack Truman, celebrates independent films of all genres that feature a distinct vision, a unique voice, or an avant-garde challenge to what is expected or accepted. HWFF provides a venue for narrative, documentary, experimental and avant-garde film and video. Holly Weird is dedicated to celebrating all types of creativity from the worldwide independent film community.

We make it our mission to showcase the work of filmmakers with who defy independent visions.

Holly Weird Film Festival is a showcase for truly original Independent and Do It Yourself (DIY) film and video.

Come see true original underground cinema from around the world!!!
LIVE SCREENING of the FIVE CONTINENTS INTERNATIONAL FILM FESTIVAL
Date:
Jan 1, 1970
Time:
7:00pm to 10:00pm
City:
Lechería
Entrance Fee:
FREE!
Phone:
584263825356
Email:
ficocc2016@gmail.com
Google Map

FIVE CONTINENTS INTERNATIONAL FILM FESTIVAL is an online festival, with LIVE SCREENING of the winning films; is a monthly festival of world cinematography, where feature films, short films, videoclips, webseries and video arts from all over the world come together to compete for the various prizes of the festival, but In addition they obtain the greater satisfaction of a filmmaker: that his work is seen by the public. Therefore, there is a prize that is granted by our subscribers, when viewing the film.

The filmmaker can choose not to place his film for online viewing, in this way, will not participate in the audience prize.