Film Festivals Directory
Log in to get submission discounts, take notes and favorite festivals.
Register here to post your call for entries.
Writers and producers, register here instead.
Fee Colors:
Feature Fee
Short Fee
Range of Fees
Fee Colors:
Feature Fee
Short Fee
Range of Fees
Final Deadline
Winners Notified:
Nov 30, 2020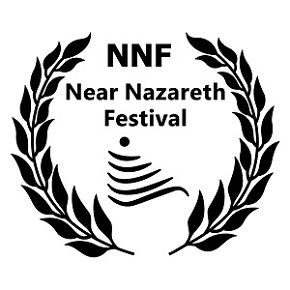 Near Nazareth Festival ( NNF ) invites all film lovers to partake in our celebration.
Near Nazareth Festival hospitably opens its doors to filmmakers. Festival participants from around the world will show their works. We believe that the best place for them to present their work - is Near Nazareth Festival.
Our festival will serve to strengthen mutual understanding and friendship between the peoples of the world. Through cooperation with movie lovers from around the world, we will make history.
Today filmmakers from 65 countries are participating in the festival, and presented his works
Near Nazareth Festival Online Film Market - Free of charge for all participants of the NNFestival.
We post your film info on Near Nazareth Festival Facebook page - post + image.
We'll set up info about your film on Near Nazareth Festival website.
Page is opened and distributed among national and international distributors.

Awards & Prizes

Certificate and Laurels

1) Participants
2) Semi-Finalist
3) Finalist
4) Official Selections
3) Junior Winner
4) 1 - 5 Winners in every category
Final Deadline
Winners Notified:
Jan 18, 2021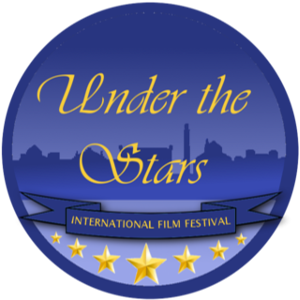 Under The Stars International Film Festival is an international event. We accept local, national and international films. Film industry specialists watch films and videos and give notes and scores. Once a year we screen selected work at the live event.
Each 2 months, the submitted short movie and feature are privately screened and judged by a team of experts. The short movies (bi-monthly) winners are automatically qualified to compete and be screened at annual event.
The winners, for each category, will be rewarded.
November
Final Deadline
Winners Notified:
Jan 8, 2021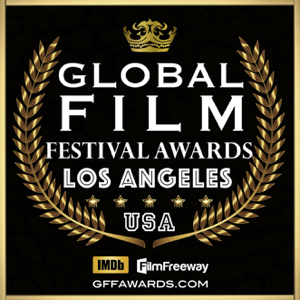 Welcome to GLOBAL FILM FESTIVAL AWARDS. We are a monthly and annual competition based in Los Angeles. We want the best worldwide film stories to promote filmmakers' works for distributors.

The GFFA is an open door for independent filmmakers. It's a special jury formed by Hollywood producers, European and international distributors to promote films and new media.

What's the difference between submitting your project to GFFA and other film festivals?
GFFA is not the typical film festival that promotes only local artists. We have an original global channel with partners. To date, our press crew around the world includes press in the USA, Canada, England, Denmark, French, Italy, Spain, Japan, Australia, Argentina, and Brazil.

We understand the difficulties independent producers face to have a fully analyzed project. Our judging team is looking for potential films and filmmakers for scheduled meetings with executives from the film and television industry. GFFA is an opportunity for independent showrunners, directors, and producers to meet with a worldwide audience.

Every month, our jury will award the best independent filmmakers through private screenings. Every submission can submit to as many categories as fits the film to increase the chances of winning. We also provide honorable mentions for filmmakers who may not necessarily win but who should be acknowledged for their work. All the annual winners receive the prestigious Golden Star trophy, and monthly winners may contact our team to order their trophy and pay the production and shipping costs.

The GFFA Public Event will celebrate the "Best of Year" competitions. The Global Film Festival Awards has the honor of hosting eight exclusive artists on our team. The GFFA family is made up of diverse professionals who are looking for unique and creative films from around the world.
X - 1
X - 2
X - 3
X - 4
Final Deadline
Winners Notified:
Aug 1, 2021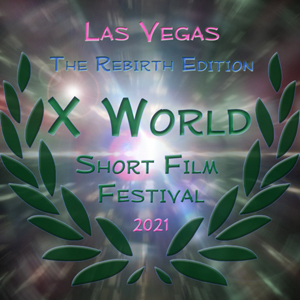 "X World Short Film Festival" is an IMDb-qualifying Festival for Independent Filmmakers and Writers, that dare to eXpress their fantasy, creativity and peculiar ideas through Short Films and Scripts.
If you think that it will make the audience feel amazed-excited-thrilled-amused-moved, then this Festival is for you!

"X World" is about fascinating stories, inspiring messages, fun intrigues, new themes, unusual points of view, mysteries! As long as in tune with "good vibes" frequencies…
Our purpose is to find, showcase, promote, honor and recognize such kind of interesting works, made with Love and passion for the art of eXpression, no matter the budget or technical resources.
The Festival has been created by an Independent Filmmaker that knows, understands, Loves the world of Independent Filmmaking and knows how it feels like to have one's own work showcased and appreciated!
Every submitted Project is watched or read by the Judges with maximum attention and dedication, more than once, to fully evaluate every aspect of the Film or Script and the Artists involved.

The Festival, in its third year, is part of the great and famous MEGAFEST, 17 years historical point of reference for Directors, Actors, Producers, Distributors. A big Event that includes multiple Festivals, with multi-theatres screenings in a beautiful place, inspiring seminars, exciting parties and interesting opportunities to start new cooperation and friendships.
The Live Festival will take place from July 26 to August 1, 2021, at the Galaxy Theatre in Las Vegas.

You can find more information on the Website:
www.welcometoxworld.com
Final Deadline
Extended Final
Winners Notified:
Jan 31, 2021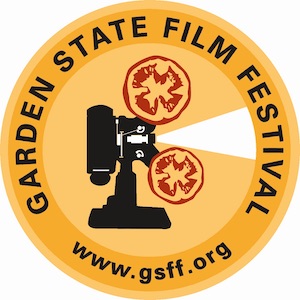 The Garden State Film Festival is New Jersey's Premier Independent Film Festival®.The Garden State Film Festival [GSFF] is a global destination festival presented in Asbury Park, NJ each spring.Founded to celebrate the independent film genre, The Garden State Film Festival, a non-profit organization, offers independent filmmakers the chance to exhibit their work and gives New Jersey audiences a chance to experience new, cultural, and artistic endeavors through the medium of film. March 24-28,2021
Final Deadline
Winners Notified:
Dec 31, 2020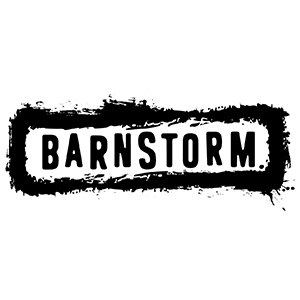 Barnstorm is not just a screenplay competition, its goal is to help you develop your script for production. Every script receives a letter of analysis from an industry professional WITHIN TWO WEEKS OF SUBMISSION and finalists receive a one-on-one consultation with a feature film producer as well as heaps of other rewards. The GRAND JURY PRIZE winner receives $9500 in cash & prizes, including a PROOF OF CONCEPT TRAILER PRODUCED BY BARNSTORM MEDIA.

At Barnstorm, we pride ourselves on helping our finalists and participants long after the festival is complete. We continue to work with and advise our participants on how to get their script made for as long as it takes. Barnstorm's ultimate goal is the preservation of independent film through the nurturing of independent voices.

FINALIST PACKAGE
Three finalists from each category will be able to pitch their projects directly to executives from Discovery Studios, Sony Pictures Entertainment Television, New Line Cinema, Warner Brothers, Echo Lake Entertainment, Relativity Television, CBS, WEtv, Authentic Entertainment, Forman Productions, Infinity Media Inc., Little Studio Films, and Leftfield Pictures, all via iPitch.

Every finalist also receives a one-on-one consultation with a producer from Barnstorm Media who can advise you on how to get your film or television show made, or, better yet, how to make it yourself.

One finalist from each category will receive an InkTip prize package. Each prize package includes an InkTip script listing and an InkTip magazine listing that will promote your script to InkTip's large network of producers and reps.

All finalists receive a prize package from Script Mailer, who will email your script to over 400 of the industry's top agents, including agents at ICM, CAA and WME.
​
GRAND JURY PRIZE
One script, regardless of category, will receive the Grand Jury Prize package. The package includes all prizes offered to finalists, as well as $250, a three month listing on The Blacklist and, the kicker, BARNSTORM MEDIA WILL PRODUCE A PROOF OF CONCEPT TRAILER FOR YOUR SCRIPT.
Regular Deadline
NDE Deadline
Extended Deadline
Out on Bail Deadline
Final Deadline
Winners Notified:
Apr 17, 2021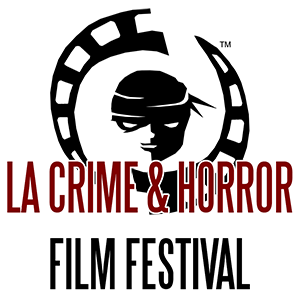 Festival and screenplay contest celebrating the best of indie crime and horror.

Scripts in the crime and horror sub-genres juggle genre-awareness, often times in order to subvert the expected, with natural talent and a unique voice. We aim to spotlight the voices of tomorrow's classics.

Industry contacts who will receive winning projects include:
ZERO GRAVITY
BLOOD LIST / BRILLSTEIN
THINK TANK
TXL FILMS
... and more.

Top award winners will also receive 4 months of free listings on InkTip!
It Rubs The Lotion On Skin
Get Away From Her, You Bitch!
Boy's Best Friend Is HisMoth
Reign In Hell
Final Deadline
Winners Notified:
Oct 31, 2021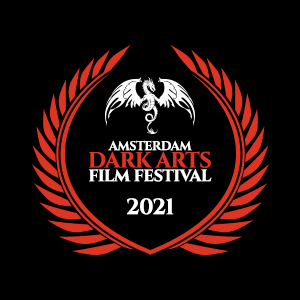 The Amsterdam Dark Arts Film Festival (DAFFA) celebrates the masochistic interaction between filmmakers with dark imaginations, and suspense addicted audiences. Filmmakers, screenwriters and fans from all over the world are welcomed to our inaugural event during Halloween 2021, where a weekend of terrifying films, masterclasses, development workshops, a pitch competition and networking ends off with an awards ritual and a distinctly dark celebration. See FilmFreeway for submission fees and prizes
Early Bird Deadline
Regular Deadline
Late Deadline
Final Deadline
Extended Deadline
Winners Notified:
Sep 1, 2021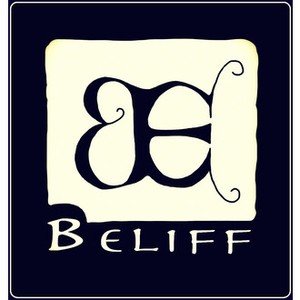 Be Epic! London International Film Festival is a yearly film festival that is looking especially for meaningful, innovative, free of cliche filmmaking.

BELIFF encourages young and old film makers from around the world to contribute to the shaping of society through inspirational films that combine with valuable messages and innovative ideas. BELIFF aims to be the rising point of film makers and up and coming new artists by promoting value and hard work and we are dedicating ourselves to stand up for everyone who is looking to refine and discover film both as entertaining and educating audiences from all around the globe.

Those who will get the best out of BELIFF film festival are:
- the visionary voices and artists (scriptwriters, directors, actors etc.) that have great empathy and a deep capacity to understanding and expressing beyond the surface layers of things and beyond those depths as well.
- distinctive scripts,
- truthful perspectives on themes and subjects,
- the creators of innovative cinematic outcomes that stand out from the usual mainstream.
Final Deadline
Winners Notified:
Jan 25, 2021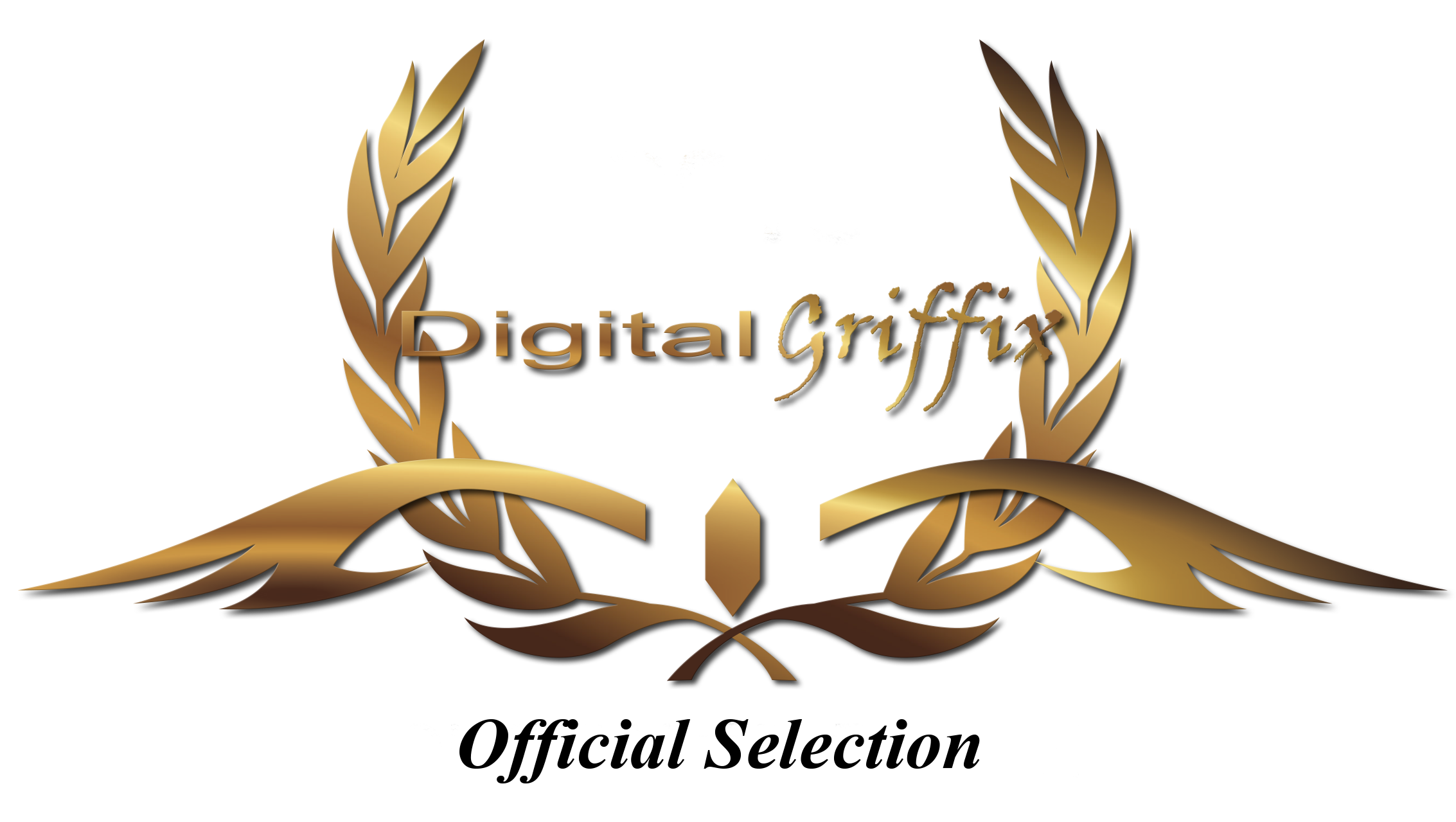 After a successful third year, Digital Griffix film festival is back as an international online and onsite event, a showcase of short films under 30 minutes and full length films. The films are selected each month to be screened from our website and vimeo account for a week or more, starting on February 1st 2020. There will be a new deadline set every month.

Prizes will be sent at the end of 2020 and will be trophies and certificates

At the end of the year, on December 25th 2020 the winners in each category will be announced. All genres welcomed, films must be submitted in english or subtitled in english. Films in french or subtitled in french can also be submitted.

All films will be screened in a secure way with no download option available.

The categories to submit in are :

-Animation
-Documentary
-Fiction film

Please note that some films could be in consideration during the whole year.
Regular
Late
Final Deadline
Winners Notified:
Apr 15, 2021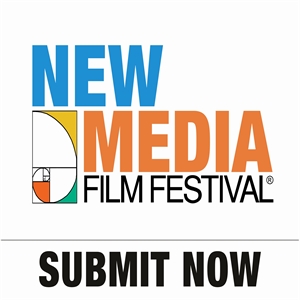 In a world where technology is ever-evolving, it is a story that will satiate the soul of humans.
Not just any story, but stories worth telling.

The New Media Film Festival team works hard to produce a cutting-edge, fair, upscale festival devoted to upcoming and seasoned content creators that highlights and honors stories worth telling globally. www.NewMediaFilmFestival.com

If accepted into festival:
• Receive All Access Pass to festival
• Be part of the Q & A in your screening session (scripts included).
• Walk the Red Carpet for Press Interviews
• Be part of the VIP Soiree, honoring the nominees.
• Press in our monthly newsletter to 80,000.
• Be in competition for $45,000 in Awards – judges from Marvel, HBO, Emmys & more.

Join us:
• 1st Major Festival celebrating innovation, story, mediums & platforms
• Screenings with Q & A's
• VIP Soiree-Red Carpet Press Junket
• Networking Lounge w/ actor headshot drop off
• Producer Panel & Pitching
• New Media Marketing Table (place one-take one)
• VR, International Art Exhibit, Musical Opener



CATEGORIES

Put your innovative work forward and join the unique community of content creators at New Media Film Festival® - submit today! www.NewMediaFilmFestival.com

What attendees are saying:
"A very unique curation of films, new media and scripts. And a very entertaining event. The hosts and show staff went out of their way to make sure this was a memorable and special event." – Jim Wilmer
"New Media Film Festival is one of the best and best run in LA. With so many different platforms falling under "new media" it's refreshing to see a festival that understands that Content is King! And the Opening night VIP reception was a terrific networking opportunity that we took full advantage of." - Steven Wishnoff

"Worth The Entry Fee"
- Movie Maker Magazine

"Makes The Cutting Edge Accessible"
– Huffington Post

"I thank NewMediaFF for what they've done for young filmmakers"
-Roger Corman
"The role of this fest is bringing the Best in New Media to the World"
-Festival World
"Stories that exemplify the power of the cinematic arts to inspire and transform" - Hero Complex

SUBMIT TODAY http://www.NewMediaFilmFestival.com/submit.php
regular
late
extended
Final Deadline
Winners Notified:
Aug 14, 2021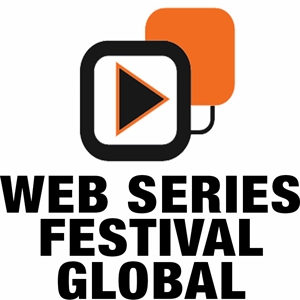 Web Series Festival Global present an excellent opportunity for content creators involved in crafting web series, pilots, and scripts to get exposure for their work. These events offer not just the chance of screening to receptive audiences but also prestigious awards, access to seminars and, last but not least, the opportunity to network. In fact, as entrant V Carubia remarked "The biggest prize was just being accepted and considered and I'm entirely grateful for the experience."
Earlybird Deadline
Regular Deadline
Final Deadline
Late Deadline
Winners Notified:
Sep 1, 2021
Raindance Film Festival is the largest independent film festival in the UK, currently rated top 10 international film festival for filmmakers to consider, according to studiobinder. It is based in the heart of London's buzzing West End film district.

Raindance Film Festival is officially recognised by the Academy of Motion Picture Arts and Sciences USA, the British Academy of Film and Television Arts and the British Independent Film Awards. Selected shorts will qualify for Oscar® and BAFTA considerations.
Festival Sections:

- World-renowned programme of the best UK and international independent films
- Masterclasses with special guests
- Raindance Industry Forum – talks and panels
- Raindance Virtual and Augmented Reality Strand
- Networking events

Each year, Raindance attracts dozens of thousands of visitors including hundreds of industry professionals into London. The 29th Raindance will take place between October 27th and November 6th in central London.

More:

Amongst others, Raindance has hosted the UK premieres of What's Eating Gilbert Grape, The Blair Witch Project, Dead Man's Shoes, Memento, Humpday, Love Exposure, Ghost World, Capturing the Friedmans, Down Terrace, I Origins and Old Boy. Our programming receives plaudits from press and public alike.

Over the years, the festival has hosted such guests and filmmakers as Christopher Nolan, Terry Gilliam, Shane Meadows, Ken Loach, Marky Ramone, Iggy Pop, Anton Corbijn, Quentin Tarantino, Faye Dunaway and Lou Reed. Over the last few years our international Jury has included Sean Bean, Imelda Staunton, Celia Imrie, Martin Freeman, Gareth Edwards, Ewen Bremner, Jason Flemyng, Andrew Scott, Tom Waits, Vicky McClure and Sheridan Smith among top UK industry guest jurors.

Raindance members get a discount on their first submission each year. If you are a member email festival@raindance.co.uk to receive your unique waiver code relevant to the membership you have purchased. Please include your membership number and expiry date. To join Raindance please go to: https://www.raindance.org/membership/