Film Festivals Directory
Log in to get submission discounts, take notes and favorite festivals.
Register here to post your call for entries.
Writers and producers, register here instead.
Fee Colors:
Feature Fee
Short Fee
Range of Fees
Fee Colors:
Feature Fee
Short Fee
Range of Fees
Regular
Final Deadline
Late
Winners Notified:
Nov 10, 2019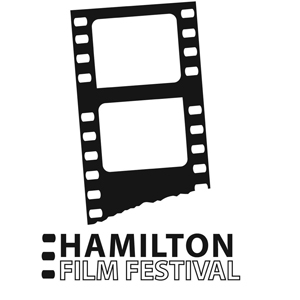 "Amazing festival! It is Canada's TriBeCa!" - Filmmaker James Stewart

The 14th Annual Hamilton Film Festival continues to be one of Canada's most important film festivals for Canadian and International films. Hosted in a city with a booming art scene, it has become a go-to destination to live and work for several people in the film and television industry with year-round opportunities to network, engage, pitch and participate. Distributors, festivals and industry professionals actively look to the Hamilton Film Festival for content, connections and top-notch engagement.

HFF Guests have included Academy Award® winner Colin Chilvers, Daniel Baldwin, Michael Pare (Eddie and the Cruisers), Tony Rosato (SCTV), Marc Blucas (Buffy the Vampire Slayer), Robert Miano (Donny Brasco), Alex Elena (Drummer for Bruce Dickinson) Frank D'Angelo (Red Maple Leaf), Fred Fuchs (Godfather III Executive Producer, Milton's Secret) Art Hindle (Black Christmas), Doug McGrath (Goin' Down the Road), Lynne Griffin (Curtains), Julian Richings (Superman: Man of Steel), Craig Davidson (Author / Rust and Bone) Kirsten Bodenstedt (COO and Co-Owner of Peregrine Labs) Academy Award® winner Colin Doncaster, Bob Munro (VFX Supervisor), Sean Sullivan (Wayne's World, Back to the Future III) Lisa Langlois (Class of 1984) Dan Lyon (Telefilm), Matthew Willson (Producer) and many, many more! Filmmakers and producers attended from Italy, Germany, Austria, France, the USA and all across Canada.

The theme this year is COMEDY: HAPPY STUFF! Our main focus will be around fun, energetic, uplifting, inspiring films. However you interpret that, is up to you! Features, Shorts, Docs, Experimental, Animated, Student, Web Series...we accept all genres and lengths. Don't worry, we will always make room for your dark, fun-less films, but it will have to be really good since you will be competing for limited space.

We have 15 prize categories, including Jury, Feature, Short, Doc, Actor, Actress, Editing, Cinematography, Screenplay (x2), Music, Student, Truly Independent local award and the legendary Sparquie the Squirrel award! This year we are adding a Best Sound category.

DISABILITIES
We want you to think about disability and film. Specifically we want you to consider the people who are hard of hearing or Deaf. These people want to watch your films! We had a night dedicated to this and had ASL interpreters on sight, something we hope to duplicate this year.

The Hamilton Film Festival is again offering a submission discount to films that have English subtitles. Yes, even for English-language films. If your film has (or will have) subtitles please reach out to us prior to submitting and we will offer you a discount code which will apply to both the Hamilton Film Festival screenings and the Canadian Film Market. Contact us directly for the code.


THE MARKET
We are proud to offer, for the fourth year, the Canadian Film Market which runs the final weekend of the festival and will include Industry Development events, quality networking, pitches and more! 50 countries have participated. You should too!

OUR CITY
Guillermo Del Toro love's our city and say's he's been watching it since the 90's and would like to set up his own studio here. Hamilton, Ontario, Canada is a major destination for film and television productions. Shows like The Handmaid's Tale, The Shape of Water, Spotlight, Crimson Peak, Suicide Squad, The Hulk and Robocop are just a few films that have taken advantage of Hamilton's many incredible locations. Producers love the additional tax credits, Directors love the "anywhere is here" look of the city, and people love seeing it on screen! You will also have the opportunity to meet with the people who run the film office, should you wish to film in our great city!.

Filmmakers around the world are choosing the Hamilton Film Festival as a required stop, and we want YOU to be a part of this growing scene that is on the verge of expanding into a not-so-hidden gem! See you, and your film, in Hamilton this November!
Final Deadline
Winners Notified:
Aug 2, 2019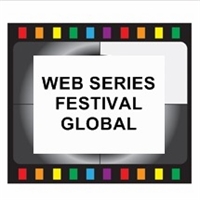 Web Series Festival Global - Helping Creatives Shape the Future of TV by Celebrating Great Content From Hollywood - The Home Of The Entertainment Industry An Online Web Series Festival For A Global Community Of Content Creators

Submit your Pilot - Script - Web Series today! Every Web Series entry
• Considered for Grand Prize or Category Winner $5000.00 in Awards
• Receives a Digital subscription to Videomaker Magazine
• Is considered for Distribution Last Year Bad News Pairs, a script, won Grand Prize. You could be the next Award Winner! Submit today. www.WebSeriesFestivalGlobal.com

Genres include but are not limited to:
• Drama
• Comedy
• Action
• SyFy
• Documentary
• LGBT
• Script
• Animation
• E/I
• Horror

www.WebSeriesFestivalGlobal.com
Final Deadline
Winners Notified:
Nov 17, 2019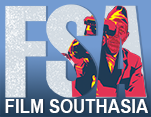 Film Southasia (FSA) is a biennial festival held in Kathmandu, Nepal, initiated in 1997 to popularise documentaries that inform, entertain and transform lives. In between festivals, a package of fine and representative films travel the region and overseas as mini-festivals titled Travelling Film Southasia (TFSA).

Film Southasia invites submissions for the 12th edition of the premier documentary film festival of Southasian region that will take place 14-17 November 2019 in Kathmandu.

Awards & Prizes

- 'Ram Bahadur Trophy' for Best Film

- Runner-Up Award

- Tareque Masud Debut Film Award

- UNICEF-Nepal Award for social/children's issues

- Student Film Award (entries to be submitted through film schools)
Late Deadline
Final Deadline
Winners Notified:
Feb 15, 2020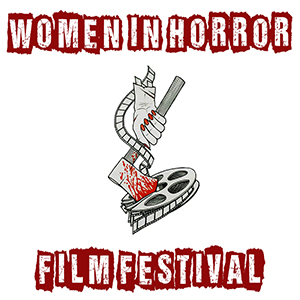 Women in Horror Film festival was established in 2016 and we are a filmmaker, screenwriter & community focused festival dedicated to celebrating and showcasing female directors, writers, cinematographers, FX artists, editors, production designers, composers & performers in genre cinema, as well as the teams with whom they work. The fest takes place in Atlanta, GA and winners in select categories will receive a truly one-of-a-kind "Lizzie" trophy.
Regular
Late
Final Deadline
Winners Notified:
Nov 16, 2019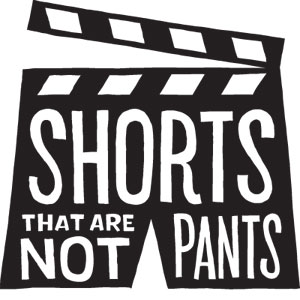 Established in 2012 as a quarterly screening series in Toronto, Canada, Shorts That Are Not Pants is now a series of quarterly curated events culminating in a festival weekend held in November.

We've screened more than 250 films from 32 countries so far, and we're looking for more undiscovered gems to show our shorts-savvy Toronto audiences. Members of our programming team have experience working for some of the biggest and best festivals in the world (TIFF, Sundance, Hot Docs, Cannes) and travel to festivals around the world seeking out the best films and the brightest filmmakers to support.

Your submission will be evaluated by our team and if chosen, will screen at our festival in November 2019. We have seven years of great programming experience behind us, with lots of audience momentum.

See some of the nice things filmmakers have said about us here: http://www.shortsnotpants.com/testimonials/

Awards & Prizes
Awards for Best Narrative Short, Best Documentary Short, and Best Animated Short, as well an Audience Award. Each award comes with a cash prize of $250 as well as a selection of fee waivers to other festivals, so you can continue your film's festival journey.
Regular Deadline
Late Deadline
Extended Deadline
Last Minute Deadline
Final Deadline
Winners Notified:
Dec 31, 2019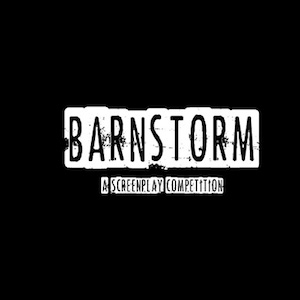 Barnstorm is not just a screenplay competition, its goal is to help you develop your script for production. Every script receives a letter of analysis from an industry professional WITHIN TWO WEEKS OF SUBMISSION and finalists receive a one-on-one consultation with a feature film producer as well as heaps of other rewards. The GRAND JURY PRIZE winner receives $9500 in cash & prizes, including a PROOF OF CONCEPT TRAILER PRODUCED BY BARNSTORM MEDIA.

At Barnstorm, we pride ourselves on helping our finalists and participants long after the festival is complete. We continue to work with and advise our participants on how to get their script made for as long as it takes. Barnstorm's ultimate goal is the preservation of independent film through the nurturing of independent voices.

FINALIST PACKAGE
Three finalists from each category will be able to pitch their projects directly to executives from Discovery Studios, Sony Pictures Entertainment Television, New Line Cinema, Warner Brothers, Echo Lake Entertainment, Relativity Television, CBS, WEtv, Authentic Entertainment, Forman Productions, Infinity Media Inc., Little Studio Films, and Leftfield Pictures, all via iPitch.

Every finalist also receives a one-on-one consultation with a producer from Barnstorm Media who can advise you on how to get your film or television show made, or, better yet, how to make it yourself.

One finalist from each category will receive an InkTip prize package. Each prize package includes an InkTip script listing and an InkTip magazine listing that will promote your script to InkTip's large network of producers and reps.
​
GRAND JURY PRIZE
One script, regardless of category, will receive the Grand Jury Prize package. The package includes all prizes offered to finalists, as well as $250, a three month listing on The Blacklist and, the kicker, BARNSTORM MEDIA WILL PRODUCE A PROOF OF CONCEPT TRAILER FOR YOUR SCRIPT.
Final Deadline
Monthly
Winners Notified:
Nov 23, 2018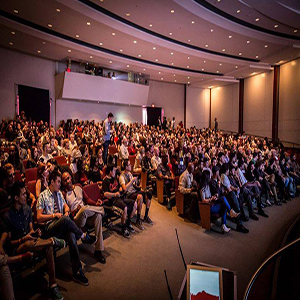 NewFilmmakers Los Angeles (NFMLA) is a non-profit 501(c) 3 organization designed to showcase innovative works by emerging filmmakers from around the world, providing the Los Angeles community of entertainment professionals and film goers with a constant surge of monthly screening events.
Final Deadline
Final Deadline
Winners Notified:
Sep 30, 2019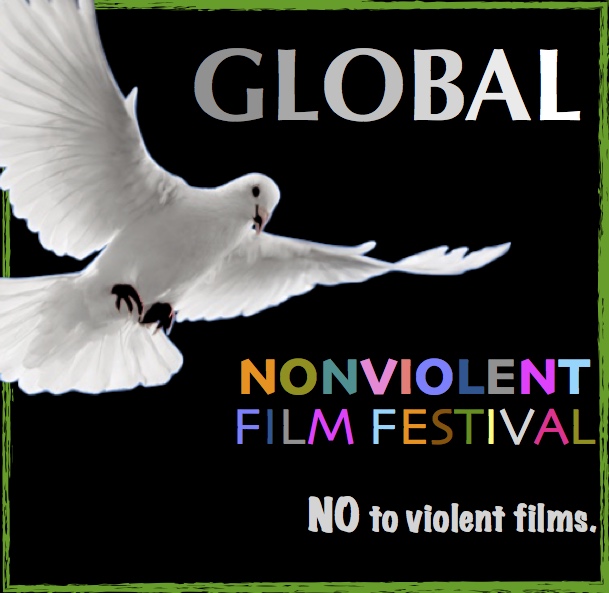 Global Nonviolent Film Festival is the most important and renowned nonviolent film festival in the world and it takes place on-line.

The Festival was founded by film director Bruno Pischiutta and producer Daria Trifu in 2012 to showcase nonviolent, motion pictures and to show that these movies are not only capable of great international success but they are also in high demand by the public.

The 2019 and 8th edition of the Festival takes place September 19 - 29.

This is an on-line film Festival. All the nonviolent feature films, documentaries, shorts and music videos selected to participate in the Festival will be screened during the above-mentioned dates on the Festival's TV Channel on Vimeo exclusively:

http://www.vimeo.com/ondemand/globalfilmfestival

All films submitted MUST BE NONVIOLENT: the Festival does not accept films that showcase explicit or graphic violence; implied acts of violence may be accepted if they are justified by the message of the film.
Final Deadline
Winners Notified:
Sep 25, 2019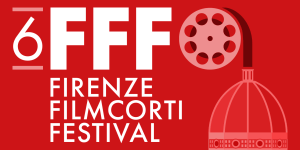 Sections of Festival
It's possible to submit works for the following sections:
a – Short film in competition
b – Directorial debut
c – Innovative and experimental film
d – Animation and films for young people and schools
e – Screenplays
Applicants must specify the submission section.
Screenplays: it is possible to submit screenplays for both short films or feature films. Original screenplay for short films must be no longer than 30 pages, whereas screenplays for feature films must be longer than 30 pages. Screenplays must be in English or in Italian.