Film Festivals Directory
Log in to get submission discounts, take notes and favorite festivals.
Register here to post your call for entries.
Writers and producers, register here instead.
Fee Colors:
Feature Fee
Short Fee
Range of Fees
Fee Colors:
Feature Fee
Short Fee
Range of Fees
Earlybird Deadline
Regular Deadline
Final Deadline
Winners Notified:
Mar 1, 2020
FILM SUBMISSIONS ARE NOW OPEN FOR 2020!!

Recently named one of FilmFreeway's Top 100 Film Festivals out of the nearly 9,000 worldwide, The Red Dirt International Film Festival is where film goes to have fun. We love movies and a good time. We are pleased to showcase films and screenplays* of many genres. During its 3-day run March 6-8 2020, we will kick-off our 7th season by featuring a very diverse-selection of films as we equally love a good comedy, horror film, drama, or documentary. We encourage submissions from directors who will be able to attend the entire festival as we love to meet and network; forming friendships with fellow filmmakers and learning from each other is a key part of our festival!

Red Dirt was formed to bring more inspiration, culture, and entertainment to central Oklahoma, as well as to enliven people of all ages through the united power of the film medium. In addition to films we have parties each evening, workshops, panels, Q&A's, live music, networking events and whatever else our creative minds create year-to-year!

The fest is held in the student union on the Oklahoma State University campus in Stillwater, Oklahoma. It is the largest student union in the world and we are thrilled to have use of the theater there! Campus is gorgeous and has restaurants and the Atherton Hotel (our host hotel) connected to the student union so you can walk right from your hotel to the theater!

Stillwater is the launchpad for a number of other amazing things such as the world-famous Eskimo Joe's restaurant, musicians such as The All-American Rejects, Garth Brooks, Red Dirt Music; Oklahoma State University, and actors such as James Marsden, and Gary Busey.

We thank YOU for your submissions and look forward to having you as part of our festival!

* Winners of the Best Feature Screenplay award will receive an
InkTip Script Listing: A listing of your script on InkTip so that producers and reps can find you.
InkTip: Where producers go for scripts and writers. Producers have made more than 200 films from scripts and writers they found through InkTip.

FEE STRUCTURE: Fee pricing is based upon a number of factors, such as student status, the deadline period, FilmFreeway Gold membership, alumni codes, et cetera.
Final Deadline
Monthly
Winners Notified:
Nov 23, 2018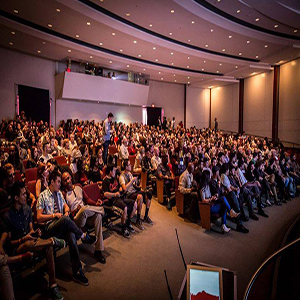 NewFilmmakers Los Angeles (NFMLA) is a non-profit 501(c) 3 organization designed to showcase innovative works by emerging filmmakers from around the world, providing the Los Angeles community of entertainment professionals and film goers with a constant surge of monthly screening events.
Normal
Final Deadline
Winners Notified:
Nov 10, 2019

The South Carolina Underground Film Festival celebrates all genres of independent film in one festival. Taking place in beautiful Charleston, South Carolina, SCUFF is truly an international film festival as we are seeking films from all over the globe. The SCUFF will be two packed days of indie films where fans and filmmakers can meet and mingle and celebrate obscure and independent film.

Besides promoting and showcasing the best in truly independent cinema from all around the globe, the SCUFF also promotes local filmmaking in SC. We will shine a special spotlight on SC produced films and filmmakers. Filmmakers will have an opportunity to have their works screened for a captive audience while competing for awards in many categories.

From the novice to the professional, from the student to the experimental filmmaker, SCUFF is seeking all type of films that may not be able to find an audience in more mainstream film festivals.

Drama, comedy, horror, sci-fi, action, animation, music videos, fake trailers, puppet shows, claymation, documentary, LGBT, and so on. If you can create it, we want to see it. The more obscure the better!

Do you have to ask yourself if your film is too much for our festival? If so then we definitely want to see it! Does your film push social boundaries? Would Sundance or any mainstream festival laugh at you thinking you had a chance to get into their festival? Then we want your movie!

Q&A's will follow screening with visiting filmmakers and actors. The festival will end on the second night with a big awards ceremony as we give out the SCUFF awards! Follow us on Facebook and we continue to make announcements until the festival arrives! Good luck and we can't wait to see what you made!

The SCUFF wants to promote and nurture independent films and filmmakers. We want to expose to the world a whole new segment of cinema that they would never see anywhere else. Because of this our film festival is FREE to the public! We hope this will bring out lots of people to all the screenings and create a fun and festive environment for not only the attendees but also visiting filmmakers.

Awards & Prizes

SCUFFY Awards will be given out in many categories. Our new SCUFFY awards were designed and sculpted by special effects artist Tony Rosen who is most famous for creating the Annabelle doll used in the films "The Conjuring" and "Annabelle". We also give our winners our famous miners helmets too! Official Sponsor Final Draft scriptwriting software will present software to the winners of the best unproduced screenplay categories. Unproduced screenplay categories will also receive free listings on InkTip. Producers have made more than 200 films from scripts and writers they found through InkTip.

Trophies and awards will be given for:

Best Feature
Best Short
Best Produced Screenplay (short and feature)
Best Unproduced Screenplay (short and feature)
Best SC Feature Film
Best SC Short Film
Best SC Filmmaker
Audience Choice Award
Jury Award
Runner up Unproduced Screenplay (short and feature)
Best Foreign Film

Many more awards and prizes will be added later so check back often!
Final Deadline
Final Deadline
Winners Notified:
Sep 30, 2019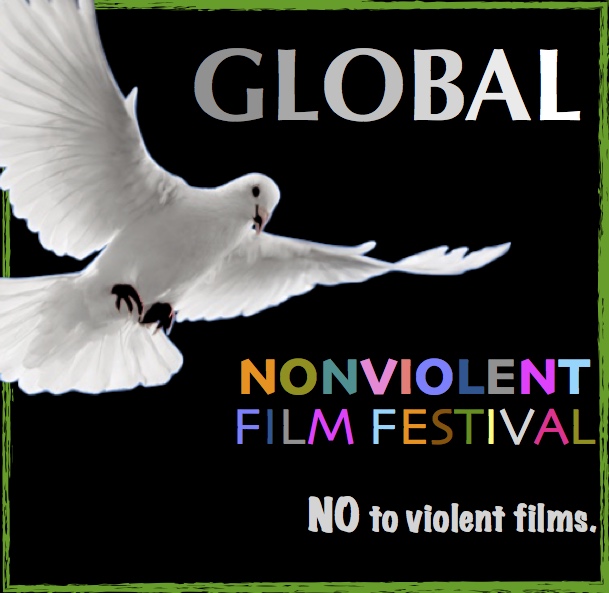 Global Nonviolent Film Festival is the most important and renowned nonviolent film festival in the world and it takes place on-line.

The Festival was founded by film director Bruno Pischiutta and producer Daria Trifu in 2012 to showcase nonviolent, motion pictures and to show that these movies are not only capable of great international success but they are also in high demand by the public.

The 2019 and 8th edition of the Festival takes place September 19 - 29.

This is an on-line film Festival. All the nonviolent feature films, documentaries, shorts and music videos selected to participate in the Festival will be screened during the above-mentioned dates on the Festival's TV Channel on Vimeo exclusively:

http://www.vimeo.com/ondemand/globalfilmfestival

All films submitted MUST BE NONVIOLENT: the Festival does not accept films that showcase explicit or graphic violence; implied acts of violence may be accepted if they are justified by the message of the film.
Final Deadline
Winners Notified:
Sep 25, 2019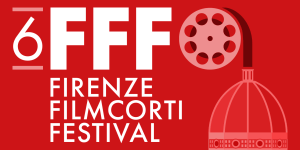 Sections of Festival
It's possible to submit works for the following sections:
a – Short film in competition
b – Directorial debut
c – Innovative and experimental film
d – Animation and films for young people and schools
e – Screenplays
Applicants must specify the submission section.
Screenplays: it is possible to submit screenplays for both short films or feature films. Original screenplay for short films must be no longer than 30 pages, whereas screenplays for feature films must be longer than 30 pages. Screenplays must be in English or in Italian.
Final Deadline
Winners Notified:
Oct 1, 2019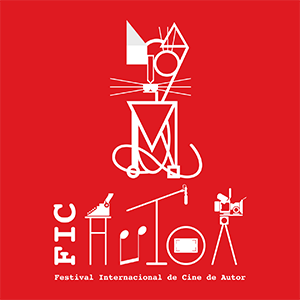 The FIC AUTOR (Author's International Film Festival) is interested in unique and artistic films that exceed the limits of traditional storytelling. We look for Feature and Short Films that reflect the director's personal creative vision, and a style that is distinct enough to shine through the collective process.

We don't care if your films have recognized stars or unknown names; we are against the politics and bureaucracy that floods the film industry. We want to be recognized as an objective festival. We don't want to build our reputation based on how many superstars are in attendance; what we want is the truly best world cinema in our theaters!

The 2nd edition of the FIC AUTOR will take place from November 13 to 17, 2018 in Guadalajara, Jalisco, México and Tequila Jalisco. We will present the very best films from around the world, and workshops and Master class for filmmakers and students who want to perfect their craft. FIC AUTOR will strive to be one of the most important cultural events in the city. We aspire to become an international spotlight for new directors!

Our first edition included the world premieres of "Brooklyn Roses" and "Nowhere Mind," as well as the start of a tight-knit and talented filmmaking community. We held our closing festivities and a well-received outdoor screening of "Brooklyn Roses" in Tequila, about an hour outside of Guadalajara. The filmmakers enjoyed a few of the town's tequila distillery tours, which includes more than a few tastings...

-The 13 winning Authors will receive the WINNER LAUREL, plus FIC AUTOR trophy or rings and sponsor's prizes.
-WINNERS will be announced one month before the award ceremony, so all the nominated filmmakers can decide beforehand whether they want to travel to the festival.
-The award ceremony will take place in the CINEFORO the Saturday 15 November, 2018. The Cineforo is one of the biggest cinema theaters in the city with 440 seats, and is the most prestigious.

We are not like other bulls**t festivals, YOU DONT have to pay for your prize. IT'S A PRIZE, NOT A DEBT! And we don't give metal or glass trophies... Our trophies are 100% made from silver and semi-precious stones! As independent filmmakers we know the things we love and hate about film festivals, so we want to avoid all the negative things we have found the in past years, such as exorbitant, unnecessary fees, teenage judges and of course.. trophies you would rather hide in the closet.

CATEGORIES:

Feature Films Categories:
-Fictional Feature Films.
-Documentary Feature Films.
-Experimental Feature Films.
-First-Time Filmmaker.
-Low Budget Feature Films Under 50K USD.
-Mexican Feature Films.

Medium Length Category:
-Medium Length Films.

Short Films Categories:
-Fictional Short Films.
-Documentary Short Films.
-Experimental Short Films.
-Animated Short Films.
-Mexican Short Films.
-Cineminuto 1 minute Short Films.
Final Deadline
Winners Notified:
Apr 2, 2020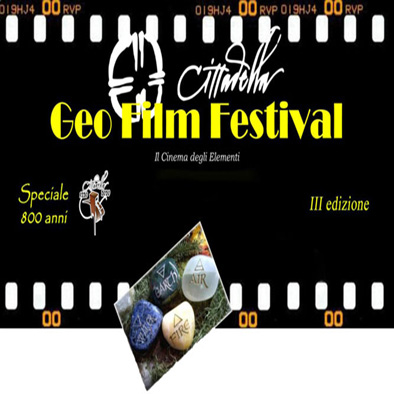 The Cultural Association Officina delle Idee and Ricreative Center, aims to achieve with the sponsorship of the Veneto Region and the Province of Padua , the third edition of Cittadella GeoFilmFestival - The Cinema of the Elements , using the artistic direction of director and actor Rocco Cosentino and in collaboration with Goldwing film
Cittadella GeoFilmFestival wants to present to all operators , filmmakers and the general public as competition and innovation of the subject matter : Environment . Earth, Water , Fire, Air objectives such as the creation and production of medium to short films. So the Cinema of the Elements for which each of us is called to participate and make it a professional goal , social and moral. The Cinema, once more, disseminator of news and civilization