Article
10 Recent Low-Budget Indie Movies to Stream
Written by: Torey Sinclair
Published: Sep 13, 2022
For screenwriters and filmmakers it's beneficial to see good examples of how modern films are telling effective stories on low-budgets. The lower the budget, the more enticing it is to potential investors and producers to want to make it. No matter how great a script is, an astronomical budget could kill it before it even gets any momentum.
In this list, we'll be highlighting some of the best low-budget independent films that have been released in recent years. Just because a film might have a lower budget doesn't mean it has to be lower quality. All of the mentioned films have budgets of $300k or less.

1. Language Lessons ($300k)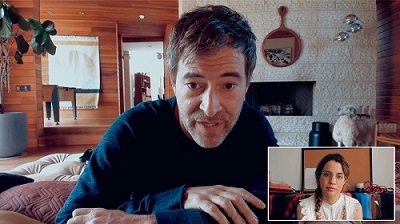 Language Lessons, dir. Natalie Morales (2021)
Co-written by its stars, Mark Duplass and Natalie Morales, this indie gem follows the unique relationship between a grief-stricken man and his virtual Spanish teacher. Morales also serves as director letting the entire film take place through computer screens. With plenty of humor and heart to go around, and essentially just two characters, this film is able to take an intimate look at the lives of both of these people. The sharp writing does a wonderful job with developing a relationship between two characters who never share the same room.
Discover where to watch it HERE.

2. Shiva Baby ($200k)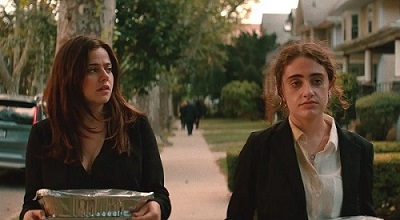 Shiva Baby, dir. Emma Seligman (2021)
Shiva Baby is Emma Seligman's feature-length debut, adapted from her short film of the same name. Seligman does an excellent job of creating the perfect set-up for comedy and tension. The film follows a young Jewish woman who attends a shiva with her family, where seemingly all of her secrets are on the verge of blowing up in her face. Seligman is able to generate anxiety and laughs as our protagonist (played by breakout star Rachel Sennott) struggles to navigate around the ever-raising stakes and quell the storm. This recently crowned John Cassavetes Award winner by Film Independent is a must-watch.
Discover where to watch it HERE.

3. Mass ($300k)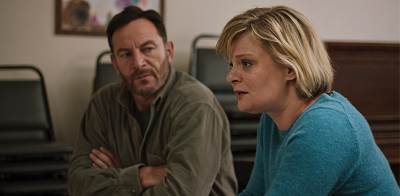 Mass, dir. Fran Kranz (2021)
I'm not sure if there was a film last year that did "more with less" than Fran Kranz's debut Mass. With the vast majority of the film taking place in a single room, Kranz creates an intense environment strictly through the subject matter he explores in his script. The film allows the audience to be a fly on the wall as two sets of mourning parents discuss the aftermath of a school shooting where both lost a son, except one of the sons happens to be the shooter. The script is a first-class example of how to handle heavy subjects with a delicate hand. The film isn't an easy watch, but it's ultimately a rewarding one.
Discover where to watch it HERE.

4. A Ghost Story ($100k)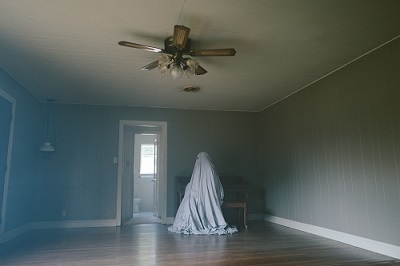 A Ghost Story, dir. David Lowery (2017)
Coming off the success of his previous two films, filmmaker David Lowery wrote A Ghost Story in the midst of a bit of an existential crisis with inspiration from the image of a man dressed as a ghost in nothing more than a blank white sheet. Add Casey Affleck and Rooney Mara and he had himself one of the simplest, yet most original supernatural drama films in recent memory. Shot primarily in a single location and minimal VFX to keep costs down, the story focuses on Affleck's ghost as he witnesses time passing without him while remaining trapped in his home. If you're able to give the deliberately slower paced plot a chance, it's one of the most moving and mesmerizing experiences you'll find.
Discover where to watch it HERE.

5. Sweet Thing ($150k)
Sweet Thing, dir. Alexandre Rockwell (2020)
Alexandre Rockwell has been making indie films for over 30 years, but none might be better than his latest, Sweet Thing. The film follows a brother and sister duo (played by Rockwell's own kids) as they seek a sense of freedom in a world where they face life's harsh realities daily. Sweet Thing was a breath of fresh air to the coming-of-age genre by avoiding the formulaic tendencies that have made the genre a bit stale in recent years. This film is a great example of why coming-of-age stories are so popular in the indie world, because it places the importance on the characters above all else. On top of that, Will Patton provides one of his greatest performances as the loving, but deeply troubled father.
Discover where to watch it HERE.

6. Sh*thouse ($15k)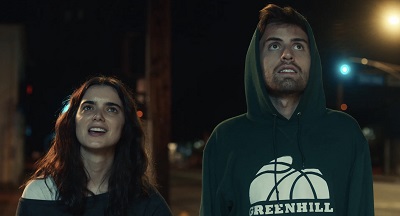 Sh*thouse, dir. Cooper Raiff (2020)
Yes, you read that title correctly. 23-year-old Cooper Raiff made waves with this semi-autobiographical coming-of-age film when it won the top narrative prize at SXSW in 2020. With a shoe-string budget of just $15k, Raiff wrote, directed, and acted in the film centered on a lonely college freshman attempting to adjust to his new setting. This debut feature will make you laugh and cry as you reminisce over your college years. Its well-crafted dialogue between the two main characters feels so natural that you forget you're watching a movie.
Discover where to watch it HERE.

7. Thunder Road ($200k)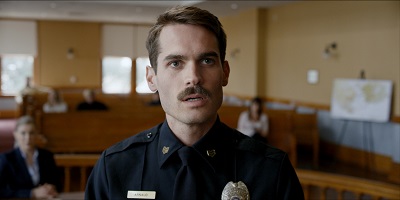 Thunder Road, dir. Jim Cummings (2018)
After his short film of the same name won the Grand Jury Prize at Sundance, multi-hyphenate filmmaker Jim Cummings thought the industry would soon be knocking down his door. Those knocks never came so Cummings took it upon himself to adapt the short into a feature film starring himself as a cop reeling from the loss of his mother and stuck in a toxic custody battle for his daughter. With the attention he received from the short, he was able to raise enough money through online platforms like Kickstarter to get the feature off the ground. The result is a dramedy that features one of the best character studies of the past decade. Add in Cummings' pitch perfect tragicomic performance and it's quite the site to behold. The film deservedly went on to win the Grand Jury Award at SXSW Film Festival and announced Cummings as a force to watch in the indie world.
Discover where to watch it HERE.

8. Host ($35k)
Host, dir. Rob Savage (2020)
Producers are always looking for innovative ways to tell stories. While the industry was halting all production with the pandemic, Rob Savage had an idea for a short film that eventually became this hour-long horror feature. Written, filmed, and released all during the pandemic, Host follows six friends who summon a demonic presence while over a Zoom call. Like Language Lessons, this film makes a familiar concept fresh by telling it in a new way through a computer screen. Horror films tend to lend themselves to lower budgets these days, but what you'll find with Host is that doesn't mean fewer scares. As we follow multiple screens at once, Savage understands that it's what we can't see that unsettles us most.
Discover where to watch it HERE.

9. The Rider ($80k)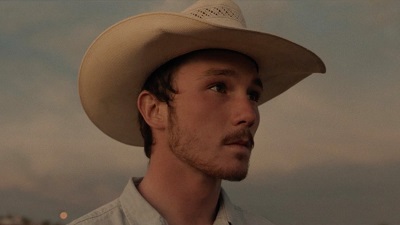 The Rider, dir. Chloe Zhao (2017)
Before she won Best Picture for Nomadland and then was plucked by Marvel to direct The Eternals, Chloe Zhao cut her teeth in the indie world. Her film The Rider finds Zhao making a contemporary western following a young man doing what he can to make ends meet for his family after suffering a serious rodeo injury. However, Zhao takes it one step further by using the actual people that inspired the story as the stars of the film. Utilizing non-professional actors from the Pine Ridge Reservation where it was filmed, everyone is playing fictionalized versions of themselves. The result is an authentic depiction of Middle America and those trying to find a sense of fulfillment in an impoverished environment. It's always important for a writer to fully understand their subject matter before starting the script, and it's clear Zhao does.
Discover where to watch it HERE.

10. Saint Frances ($150k)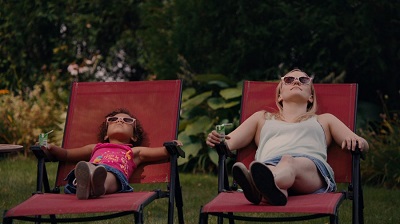 Saint Frances, dir. Alex Thompson (2019)
Saint Frances is a little story that packs a big punch. After an abortion, a young woman develops a friendship with the six-year-old she's hired to nanny. With a tight script and wonderful performances, this indie expertly balances witty humor with heartfelt drama. Kelly O'Sullivan is the biggest standout as the star and writer. The film is a fantastic example of how important fully fleshed out supporting characters are in helping shape the growth of your protagonist.
Discover where to watch it HERE.

BONUS
Krisha ($30k)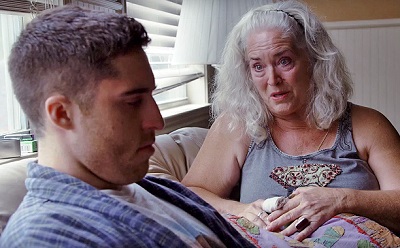 Krisha, dir. Trey Edward Shults (2015)
Even though it may be the oldest on this list, I had to include it because of just how influential it was. Indie filmmaker Trey Edward Shults would go on to make critically acclaimed films like It Comes at Night and Waves, but his debut film Krisha arguably had the most lasting impact of the bunch. The film follows a troubled woman who returns to her family after a decade for a Thanksgiving dinner. Using mainly just family and friends for a crew while filming at his parents' house, this film went on to become inspirational for an entirely new generation of indie filmmakers. Shults crafts a tight story with simmering tension that slowly lets the deep-seated feelings of its characters unravel. We learn so much about the characters without unnecessary exposition.
Discover where to watch it HERE.
---
---

Hailing from Cleveland, Torey Sinclair spent 6 years studying film and screenwriting at Ohio University and Chapman University, earning his BA and MFA respectively. After spending time in the IP Department and as Social Media Coordinator, Torey currently works as InkTip's Marketing Manager. His free time is usually spent either writing, watching indie films, or hoping for a Cleveland Guardians World Series.