Who's on Our Panel: The Rundown -- Producers Weigh in on International Markets and More
The following 6 producers participated in our initial installment of The Rundown:


Louis G. Friedman
President – Production Logistics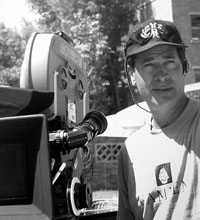 With credits on 15 films that have each grossed over $100 million at the box office – including serving as a production executive on the $2.2 billion grossing Titanic – Friedman has made his mark on some of the most successful movies in history. His recent credits include 2 Guns and Lone Survivor, and he served as co-producer on X-Men Origins: Wolverine, American Pie and Slackers. As an executive producer, his credits include American Pie III and American Pie IV, Into the Blue, Piranha 3D and Blue Crush.
Over his decades-long career, he's worked with many of the American Film Market's most accomplished directors, producers, writers and actors. As a production supervisor for Lucasfilm, Friedman contributed to The Empire Strikes Back, Return of the Jedi, Raiders of the Lost Ark and more.
His upcoming projects include executive producing the true story Cocaine Cowboys, starring Mark Wahlberg, the action comedy Central Intelligence with Ed Helms, and Hasbro Studios' Monster Hunters.
Credits include: Titanic (1997), American Pie (1999), X-Men Origins: Wolverine (2009), Lone Survivor (2013).

Armen Aghaeian
Producer – The Genre Company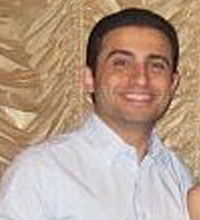 Aghaeian ran the production offices of producer Arthur Sarkissian (Rush Hour, While You Were Sleeping) before joining The Genre Company in 2008 as a producer with Richard Saperstein (Hancock, Se7en) and Brian Witten (American History X, Final Destination). He successfully funded the development of six independent films under The Genre Company's production slate, including the upcoming Stephen King novel-adapted Cell, starring John Cusack and Samuel L. Jackson.
Credits include: Cell (2014), Devil's Knot (2013), Silent Night (2012).

Charles B. Wessler
Producer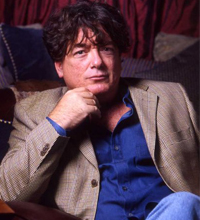 In 1987, Wessler hired a young Peter Farrelly to write a Paul Reiser film for HBO, kicking off a career producing the majority of the Farrelly brothers' canon, including Dumb & Dumber and There's Something About Mary.
His newest Farrelly brothers feature, Dumb and Dumber To, will be released November 14.
One of Wessler's earliest industry jobs was working as a production assistant on The Empire Strikes Back and Return of the Jedi.
Credits include: Dumb & Dumber (1994), There's Something About Mary (1998), Me, Myself & Irene (2000), The Three Stooges (2012).

Riva Marker
President of Production – Red Crown Productions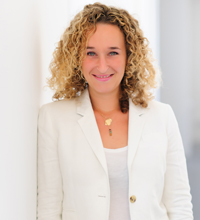 Since helping launch Red Crown in 2010 with Daniela Taplin Lundberg and Daniel Crown, Marker has produced an impressive slate, including the upcoming child soldier-themed Beasts of No Nation, starring Idris Elba and directed by recent Emmy winner Cary Fukunaga (True Detective). She's worked with directors and talent such as David Duchovny, Keri Russell, Mark Ruffalo, Sally Field, Julianne Moore, Catherine Hardwicke, and more.
On the horizon is Jason Bateman's sophomore directing vehicle The Family Fang, starring Bateman, Nicole Kidman and Christopher Walken. Besides comedic and dramatic films, she's also producing exciting genre fare, such as the tentpole adaptation of the Choose Your Own Adventure series for 20th Century Fox. Prior to Red Crown, Marker oversaw post-production on all of Plum Pictures' 20 films, and executive produced The Kids Are All Right.
Earlier this year, Variety selected Marker as one of Hollywood's New Leaders "35 Under 35."
Credits include: Capitalism: A Love Story (2009), The Kids Are All Right (2010), What Maisie Knew (2012), Beasts of No Nation (2015), The Family Fang (upcoming).

Grant Cramer
President – Landafar Entertainment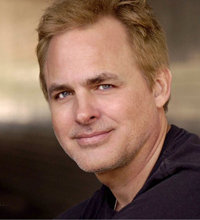 Formerly the Production Executive at Envision Entertainment (2 Guns, Escape Plan), Cramer recently produced How to Make Love Like an Englishman, starring Pierce Brosnan, Jessica Alba and Salma Hayek. Within a span of two years, Cramer executive produced the Mark Walhberg hit, Lone Survivor, the Rob Reiner comedy And So It Goes (Michael Douglas, Diane Keaton), and November Man, the Brosnan and Olga Kurlyenko actioner.
Prior to producing, Cramer was an actor, most notably starring in the cult classic horror-comedy, Killer Klowns from Outer Space. He is starring in and producing the 3D sequel.
Credits include: End of Watch (2012), Lone Survivor (2013), The November Man (2014), How to Make Love Like an Englishman (upcoming).

Caspar von Winterfeldt
President – Fortune Films, LLC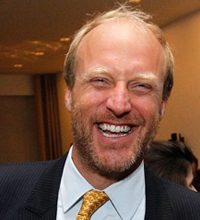 Winterfeldt's background in finance, which includes raising over $1.8 billion in equity financing and holding senior positions at major financial institutions including Morgan Stanley, Bank of Nova Scotia and J.P. Morgan, has served him well since retiring from that sector in 2003 to attend the American Film Institute. He formed Fortune Films LLC, under whose banner he has produced a plethora of successful independent Hollywood motion pictures.
In 2010, Winterfeldt and his partner, Jon Karas, formed Institutional Media Investments, where they advised on several film funds, including Hemisphere Capital, which financed Hollywood blockbusters such as Men in Black 3, The Adventures of Tintin, The Smurfs and World War Z.
Currently, he serves on the board of several organizations, including the American Film Institute's National Council.
Credits include: Hounddog (2007), The Smurfs (2011), The Adventures of Tintin (2011), Men in Black 3 (2012), World War Z (2013).




Published: 9/17/2014