Talent and Execution Over Budget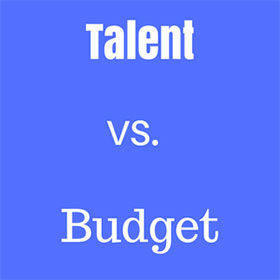 Working in entertainment for the past ten-plus years, I have been lucky (and sometimes unlucky) to meet everyone from all aspects of the business, all walks of life, and all levels of experience. As a producer and a development executive, it has been part of my job to "poke holes" in projects in order to get the strongest product before taking it out. It should be addressed that notes and criticism are NOT a bad thing. I don't think you should sacrifice an idea 100% to someone who has torn everything you have done apart.
However, when you collaborate with producers, directors, etc. who have their ear to the current marketplace, it is important to listen with an open mind. Plus, at the end of the day, you want your project to get out there, and you are making it for more than just yourself to enjoy. Keeping yourself humble is your best asset.
To take a second to describe myself, I am hardly a Steven Spielberg in the making (and probably never will be) but that is "ok." In fact, that has never been my goal and it shouldn't necessarily be yours either. If you are trying to mimic someone else's career or legacy, you will be disappointed, more often than not.
Staying in your lane and self-awareness are keys. If you have never had a script produced and you're expecting a call any day now from Joss Whedon because you have the "next big thing," then you may want to take those nighttime accounting courses your parents harassed you about because it's time to have a plan b.
The studio system is very political. I have dabbled in it a few times and it is just a world I am not comfortable with at this point in my career. My motivation for filmmaking is simple: I want to be able to create things I like, with people I like and enjoy myself while doing it. That is the definition of MY success.
The exciting thing about this industry is there is no ceiling. There is no limit to what you can create, or how much money you can make, or how many people you meet and work with, but most importantly, there is no limit to how much you can learn. Technology, audiences, trends and marketing formulas are CONSTANTLY changing. It can be very unpredictable. My biggest beef with entertainment is that "success" and "value" are misaligned. People will sometimes perceive that how high your budget is determines your talents and intelligence as a creative. I wholeheartedly disagree with this. My favorite movies of the past ten years have probably all been made at around $500k or less by filmmakers you have probably never heard of.


Similar to my comments about there being no ceiling, the other great thing is there is not one road that is the "right way." Everyone's path is different. I think that is a hugely important message to people who are out there writing. You don't need Michael Bay or Fox to make your project with a $200+ million budget for you to be "legit." And you don't need to be the smartest one in the room either. As a matter of fact, you never should be. I've found in the past I have stayed at companies much too long because I stopped learning. When this happens, you might as well work in a cubicle because your creativity plateaus and your passion become tedious as opposed to exciting. It's all about your lane. Staying in your lane is not something that is negative. It's about knowing who you are and all about the learning experience you take away from each project. Being self-aware and humble enough to listen to criticism without getting defensive is a game changer. Surrounding yourself with people you trust and can be honest with you is a wonderful thing.
For example, I prefer micro budgets at this point, but with that, I need to be very anal about budgets, locations, number of characters, etc. So if a friend pitches me a script over 86 pages, I won't even read it for notes until he cuts it down. Right now, that is MY magic number in what I have perfected and for me to do his or her project justice. The writer has to be able to work within my guidelines; otherwise, they will not be happy when I throw too much caution to the wind and his or her vision turns into a hot mess. It is not my job as a producer to take a check from someone and phone it in. I need to connect to a project just as much as the writer and director do to make sure their vision comes to life. Of course, this model will continue to change, but this is where I am at this very moment and where I'd like to brand myself.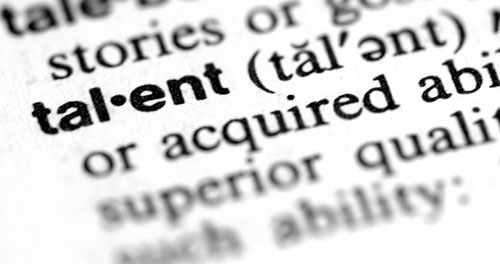 Whether a budget is $1 or $100 million, it doesn't define the quality of your work and who you are as a writer. Making an independent, low-budget movie well is a skill set. If you can make an amazing high production value movie with a well-done story for say $50k with some friends and it looks great, you will learn so much from that experience that if down the road you do a project for multi millions, it will be a cake walk. But know that you will never be done and that is what keeps it fresh. Even if you get 2,000 scripts produced, you will still constantly learn and grow if you allow yourself to. Your story structures will change, your dialogue will evolve, your content will expand, but most importantly, you will be defining your own path.
So in closing, if you are looking to get legs on a project and the budget is super limited, focus on ONLY the most important things: story, character development and production value. If you can make a movie for $1 that people think you did for $100, you my friend, are a true success story.


For more from the author Chris Sergi, and to check out how he and his consulting company Dark Matter Media can assist you with your projects, go here.
---
---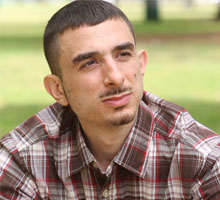 Chris Sergi has been working in entertainment for the past decade as a producer and development executive. For the past five years he spent most of his time primarily developing and producing non scripted television for cable networks. He recently returned to filmmaking as his primary focus and launched his own media company, Dark Matter Media, where aside from creating his own projects, he consults and assists others with their passion projects, who may not have access to the same resources.

This year alone, he is working on several micro budget genre features (his favorite) as well as co-productions with many companies to produce non scripted television, scripted television as well as digital.