Taking Charge of Your Screenwriting Career: Q&A with Screenwriter Peter Dukes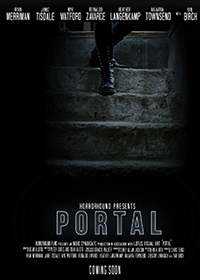 Peter Dukes has been writing, directing, and producing scripts for 20 years in the industry. After years filming shorts, he took the plunge into the feature world by writing and directing Escape Room, starring Skeet Ulrich (Riverdale, Jericho) and Sean Young (the Blade Runner series, The Alienist). The film had a theatrical release internationally and opened up as the number one DVD/streaming film in the U.K. Constantly seeking avenues to network and connect with industry execs, Peter posted his paranormal thriller Portal on InkTip, where it was discovered by Christopher Sergi with Dark Matter Media. Portal will be released later this year, but InkTip has the scoop now on the cautionary tale of Portal and what keeps Peter up all night.
InkTip: What is the story of Portal?
Peter: Portal is the story of an overzealous and misguided paranormal investigator who leads his team to a particularly nasty haunted house, the consequences of which will forever change their lives.
InkTip: How did the story come to you?
Peter: Its origins have a variety of inspirations, but chief among them are all the popular "ghost hunting" shows on TV. It became clear to me that many of these groups, along with hundreds of others out there who dream of hitting the big time, are more interested in fame and fortune than in the paranormal events they aspire to uncover and investigate. This seemed reckless and disrespectful to the dead, and so I crafted a cautionary tale of sorts to address it.
InkTip: Both Portal and Escape Room are horror/thrillers. Are these the films you love to watch, or is it simply the genre you feel the most comfortable writing?
Peter: I love many genres so long as there's an interesting story in place, but I do indeed have a soft spot for horror and thrillers. There's a long and rich history there than I enjoy partaking in.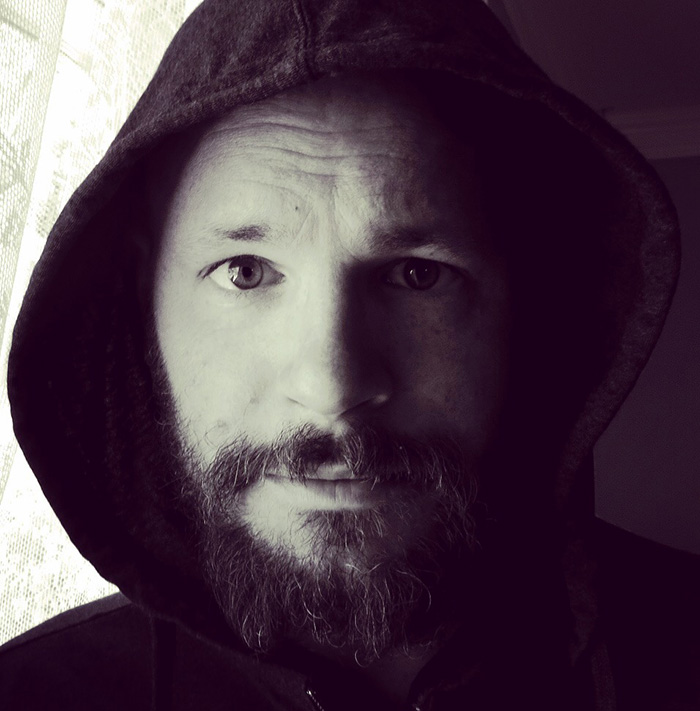 Screenwriter Peter Dukes
InkTip: You directed Escape Room, your first produced feature script. What led to that screen credit and experience?
Peter: What finally got my first feature financed was specifically writing a project that was timely with a strong hook. Something that I knew was (relatively) cheap to finance, easy to produce, and very easy to market. These are all things that producers and financiers look for, which had kept some of my more ambitious and daring screenplays unproduced up until that time. I met the producer for Escape Room through an online posting he'd put out looking for material. He read the script, loved it and off to the races we were. My shorts did not directly lead to this production. However, what they did help with was help me secure the directing chair, which was important to me and which can be very difficult to do with producers and financiers who don't know you. They wanted my script bad, but I told them they could only have it if I directed it. Being able to show them my short films, and the exposure they'd gotten, helped put their minds at ease with giving me that big of a responsibility.
InkTip: Why did you decide to post Portal on InkTip instead of making it yourself?
Peter: Filming a feature on your own is ... well, very hard! Not to mention expensive. Very expensive. So putting my screenplays on InkTip is just a no brainer to me. It took a little while, but I eventually found success through the Preferred Newsletter, where I submitted the project to a producer looking for material. It was chosen over roughly 150 other selected submissions, and here we are about to lock up distribution here in the U.S. and abroad. I couldn't be more excited.
InkTip: How do you decide when your script is worth pursuing or when to go back to the drawing board, so to say?
Peter: For me, if a story idea doesn't excite me, doesn't inspire me, I don't pursue it. Once I settle upon an idea and commit to writing the screenplay, that's it. I'm off like a rocket.
InkTip: What's your writing process?
Peter: I'm big on inspiration, so when a great idea hits me I dive in. I treat the writing process like any other job. You've got to do it, every day. Work work work. If you don't have time during the day, you write overnight. The film business is a hard business to break through, so you have to constantly be pushing yourself, putting in the hours, the research, and the practice, to not only improve upon your skill set but to get your project up on its feet.
InkTip: What's one thing you wish you knew earlier in your career?
Peter: I used to work so hard on my films that I didn't take the proper time to market them or brand myself. It wasn't really until I really started doing this that my career started to pick up steam. You have to get out there, and you have to get your work out there to the right people at the right time. Take advantage of every opportunity because you never know which one will lead to your next gig.
InkTip: Speaking of getting your work out there, you've been using InkTip since 2015. How did you first hear about InkTip?
Peter: I found InkTip through my own research as I'm always looking for new ways to get my work seen. My experience so far has been great. I find that InkTip, when stacked up against other similar screenwriting sites, is among the most thorough and supportive. Not only do you offer more leads than most sites, but the leads are legit.
InkTip: What other projects are you working on?
Peter: I co-wrote and will direct the action/horror film Echoes in the Wind for Veluvana Pictures. I wrote and will co-produce the horror film Specter for Black Widow Productions. My script Little Reaper is in development at Wonderfilms Media and Original Film, and I've just been hired as a writer on a new horror feature through Benetone Films.
InkTip: Wonderful! Anything else you would like to share?
Peter: I know it sounds generic, but to all those writers out there who haven't broken through yet, just keep working. Keep honing your craft, keep pushing yourself to grow and mature as a writer. Everything else will work out as it should. It just takes time. So stay sharp, stay patient, and keep dreaming big.