The Top 5 Screenplays Every Screenwriter Needs to Read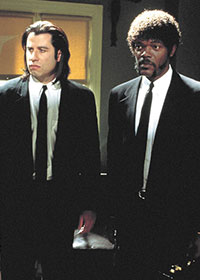 "Does he look like a screenwriter?"
Screenwriters Network has researched and collected a list of the 5 best scripts which they believe you can learn the most from. This checklist is curated on the basis of character, plot, dialogue, denouement, and character desire.
Why Read The Screenplay and Not Watch Films?
It's vital for screenwriters to read some of the great works that have come before them. Occasionally seeing the movie alone can be all too engaging that the writer may often forget to break it down objectively.
Besides actually writing, breaking down great screenplays is among one of the quickest practices to improve as a screenwriter.
Now on with the list!
Pulp Fiction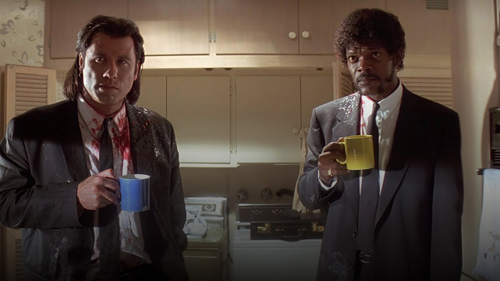 Vincent Vega (John Travolta) and Jules Winnfield (Samuel L. Jackson) are hitmen with a penchant for philosophical discussions. In this ultra-hip, multi-strand crime movie, their storyline is interwoven with those of their boss, gangster Marsellus Wallace (Ving Rhames) ; his actress wife, Mia (Uma Thurman) ; struggling boxer Butch Coolidge (Bruce Willis) ; master fixer Winston Wolfe (Harvey Keitel) and a nervous pair of armed robbers, "Pumpkin" (Tim Roth) and "Honey Bunny" (Amanda Plummer).
Script strengths:
Great characters.
Good dialogue.
Unique structure.
Multi-narrative.
Great contrast and mix of genres.
Download the script here.
American Beauty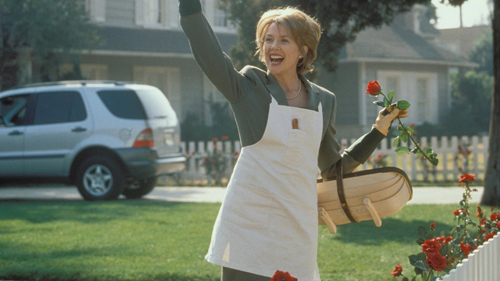 A telesales operative (Kevin Spacey) becomes disillusioned with his existence and begins to hunger for fresh excitement in his life. As he experiences a new awakening of the senses, his wife (Annette Bening) and daughter (Thora Birch) also undergo changes that seriously affect their family. Critically acclaimed, this film won Oscars for Best Screenplay, Best Director, Best Actor and Best Film.
Script strengths:
Well-developed lead protagonist.
Strong theme.
Great contrast of humour and tragedy.
Download the script here.
Chinatown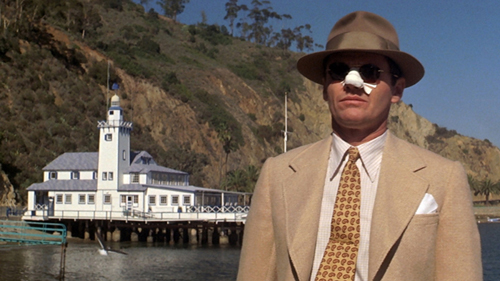 When Los Angeles private eye J.J. "Jake" Gittes (Jack Nicholson) is hired by Evelyn Mulwray to investigate her husband's activities, he believes it's a routine infidelity case. Jake's investigation soon becomes anything but routine when he meets the real Mrs. Mulwray (Faye Dunaway) and realizes he was hired by an imposter. Mr. Mulwray's sudden death sets Gittes on a tangled trail of corruption, deceit and sinister family secrets as Evelyn's father (John Huston) becomes a suspect in the case.
Script strengths:
Good story.
Lots of suspense.
Great dialogue.
Download the script here.
Whiplash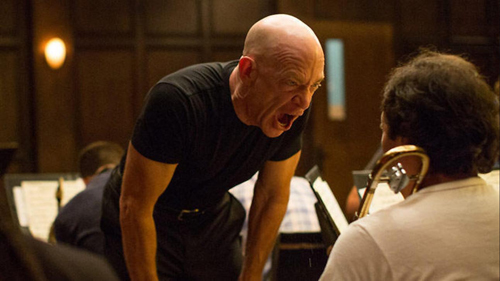 Andrew Neiman (Miles Teller) is an ambitious young jazz drummer, in pursuit of reaching the top of his elite music conservatory. Terence Fletcher (J.K. Simmons), an instructor known for his terrifying teaching methods, discovers Andrew and transfers the aspiring drummer into the top jazz ensemble, forever changing the young man's life. But Andrew's passion to achieve perfection quickly spirals into obsession, as his ruthless teacher pushes him to the brink of his ability and his sanity.
Script strengths:
Strong character desire.
Good use of visual storytelling (minimal dialogue).
Great contrast and mix of genres.
Download the script here.
A Few Good Men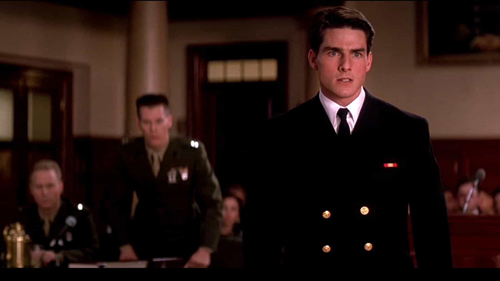 Lt. Daniel Kaffee (Tom Cruise) is a military lawyer defending two U.S. Marines charged with killing a fellow Marine at the Guantanamo Bay Naval Base in Cuba. Although Kaffee is known for seeking plea bargains, a fellow lawyer, Lt. Cdr. JoAnne Galloway (Demi Moore), convinces him that the accused marines were most likely carrying out an order from a commanding officer. Kaffee takes a risk by calling Col. Nathan R. Jessep (Jack Nicholson) to the stand in an effort to uncover the conspiracy.
Script strengths:
Great dialogue.
Great plot.
Lots of good drama.
Download the script here.
What to analyse when reading
There are many elements to a groundbreaking script which writers must always be aware of when analysing. A lot of the time, terrific screenplays have lots of similar characteristics, most significantly being; plot, theme, protagonist, antagonist/antagonistic force, character desire, dialogue, setting and conflict.
Implementing analysis in your work
After evaluating various other scripts, it is paramount to understand what your style is. You can then implement the techniques you have seen other people use in your own script.
This isn't replicating either, the framework of stories and story techniques have been re-used or 'stolen' since Aristotle composed Poetics (in 330BC)!
Some question you can ask yourself for optimal learning:
How can I create a fantastic lead character like the ones in this story? What qualities did they have? What made them special?


How can I develop a three-dimensional story? Just how can I make my film resonate with an audience? How can I make the audience feel?


What does this film say? Does my story have a message? Is there a theme to my tale? Is it informing or addressing a problem?

What will the audience take away with them at the end of the movie?


How do the characters communicate? Is it unique and interesting?

How can I improve my dialogue? Can I add in more conflict?
---
Screenwriters Network (SWN) is a support network and learning resource for budding screenwriters and filmmakers. We help develop writers' abilities and if a writer is ready, also connect them with our network of industry contacts.