Q&A: Screenwriter Lisa Chapman "Heart of a Champion"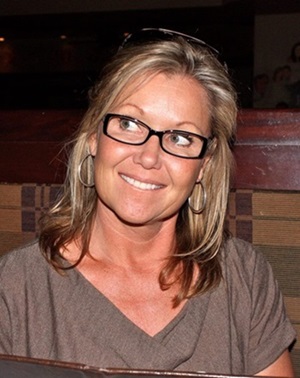 Lisa Chapman
A long-time InkTip member, Lisa Chapman has had multiple successes through InkTip, her most recent being after she connected with producer Miriam Elchanan about her script Heart of a Champion. The script has since been produced and stars YaYa Gosselin, Edward Furlong, and Casper Van Dien. We spoke with Lisa about her writing career, her experience with this project, and advice she has for screenwriters out there.
When did you start writing scripts?
I've always loved reading and writing and observing people. I wrote and illustrated little books as a child, later moving on to my high school and university newspapers. After getting my degree in Journalism, I worked at an ad agency before starting my own advertising and event planning businesses. It was around 2007 that I got serious about screenwriting. I didn't go to school for this, and it's been a long road to try to teach myself. Someone gave me a Syd Field book, and I was hooked. Then, I read a LOT more books and screenplays, watched online videos, took a Robert McKee "Story" seminar, and a weeklong Screenwriters Summit. I also wrote some really bad screenplays and kept studying the business and got better, but I still have so much to learn.

How did you find out about InkTip?
Since I didn't (and still don't) have representation, I researched various script hosting sites and decided InkTip offered the best value, exposure, and protection. I have access to industry pros that I would never have without InkTip.

You have used InkTip's service for almost 10 years. What about the service keeps you coming back?
The amazing customer service and the fact that you all really do care about the writers. And the newsletter is solid gold, not just for the leads, but to get an idea of what the industry is looking for at the moment in general. Also, I've had a few successes, so I know that InkTip works, especially if you learn to write a good query letter.

How did you connect with Miriam Elchanan, the producer of Heart of a Champion?
I pitched the script from a newsletter lead, and Miriam ended up optioning it and then really taking such care of the material to get it produced. She is so smart, and we've developed a great working relationship.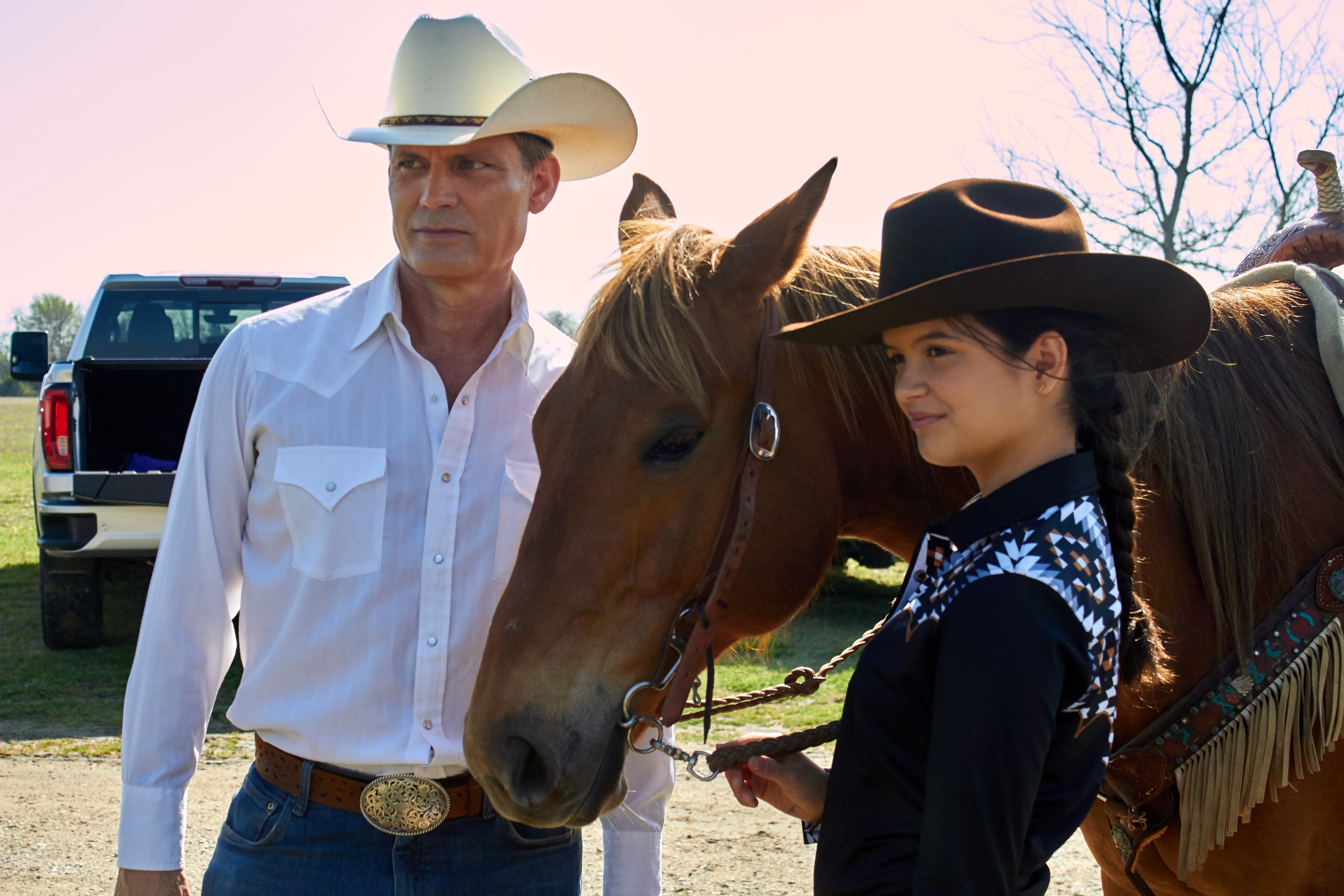 What's the story of Heart of a Champion?
When a single mom has her horse-crazy daughter's wish for her own horse come true in the form of a broken-down barrel racer, she has to depend on a handsome rancher to help nurse him back to health. When her daughter enters a competition, they find that winning could cause her to lose everything when the rightful owner shows up, and a broken family is healed when they have to work together to get the horse back.

How did you come up with the idea for Heart of a Champion?
It's a very personal story for me, as I was a horse-crazy girl raised by a single mom, and I really did find my own horse on the side of the road and have to track down the owner to buy him with the rolled coins from my piggy bank. The rest of it is fiction. Mostly.

That's amazing that this happened to you! So there must be a lot of you in Charlie's character. Was Charlie your favorite character to write for?
I loved them all, but Charlie is my favorite, and the original title was Charlie's Horse. And, YaYa did such an amazing job bringing her to life, with all of her little nuances and expressions. She's so good and we were lucky to get her.

You've had four scripts produced from connections through InkTip. What was your favorite part of the experience of watching your script come to life?
I get so excited when I get to see the trailer, but watching the movie for the first time can be really emotional for me. Heart of a Champion had a limited theatrical release, so seeing it on a big screen with my family, especially my mom, was something I'll never forget. I've also been so lucky to work with wonderful producers who give such thoughtful notes and really care about the material.

Your produced scripts are heart-warming and fun stories. Where do you usually find inspiration for your scripts?
Thanks! I know some people consider this kind of stuff cheesy, but especially since 2020, I think we could all use more laughs and happy-cries. Heart of a Champion came from remembering the time when I wanted a horse more than anything in the world and somehow the stars aligned when it never should have worked out. The others…I might read an article or overhear a snippet of conversation. I also think about what kind of movie the people around me would like to see and what new spin I can put on the genre.

What films, writers, and scripts have influenced you as a writer and how?
The ones that made me want to write screenplays were Little Miss Sunshine, Waitress, and Juno. In 2007, I bought a used copy of Little Miss Sunshine from a sidewalk table in Soho and thought, "I want to do this!"
Picking a favorite writer would be like picking my favorite child. I have so much respect for so many, but at the moment, Greta Gerwig is blowing my mind. Not just Barbie, but everything she has touched. And William Goldman was epic. A legend.
A while back, I started to make my Top Ten Movie list and I just couldn't stop until I hit 100, and I still had to leave so many off. For starters, in random order, Goonies, The Princess Bride, Butch Cassidy and the Sundance Kid, Jaws, Star Wars (the originals), Die Hard, Aliens, Casablanca, Taking Woodstock, Pride & Prejudice, Terminator I & II, Almost Famous, Ladybird, Oceans 11, Harry Potter, Little Women, Pulp Fiction, A League of Their Own, Gone Girl, Dances With Wolves, Barbie, Crazy Rich Asians, Erin Brockovich, The Big Lebowski, Dumplin', Legally Blonde, Misery, Coco, Mean Girls, Napoleon Dynamite, O Brother, Where Art Thou, Godfather I & II, When Harry Met Sally, Usual Suspects…I mean, I can go on forever. I guess I sort of did go on a bit.

Since you've had a number of scripts produced, do you approach the writing process any differently than you did before?
Now, I work through my story with a budget in mind for my genre and personal reach. I know my wheelhouse at the moment, and I filter the story through the thought of "what will it cost to get this get made?" I've been fortunate to have the producers I've worked with tell me what some of the budget-busters are and what the rules might be. I also try to give myself page/time minimums so I can keep some momentum, but if I'm on a roll, I binge-write. In On Writing by Stephen King, he talks about showing up every day so your Muse will know where to find you. Having said that, I can procrastinate like a boss.

We'd love to hear about your writing process - from outlining to knowing when your script is ready to market.
I still mostly stick to my super low-tech method of lots of random notes and index cards that I cut up and arrange on my kitchen table. Then I move things around until they make sense to me and then type them into an outline. On occasion, I manage to do it on the computer instead, but I like being able to see everything, everywhere, all at once. See what I did there? I've also learned the value of writing treatments to help me beat out the story before I'm in the middle of Act Two and I don't know where to go.
When I get a draft or section complete, I'll walk away and work on other projects for a week if I can. A fresh eye can do wonders. The other day, I pulled out a treatment that I'd almost sent out and realized it needed more work that I didn't see before. Some stories I can kick out in a couple of weeks. Heart of a Champion took a couple of years to get it where I wanted it. And then, still more changes once it got picked up.

Do you ever get writers block?

I think we all do. Sometimes I'll pull up the script for a movie I like and read it, sometimes I'll try to write a short essay on a random subject just so I'm writing something. Sometimes I play Lumosity, Wordl, or Connections just so my brain is doing something and try to convince myself it's helping. If anyone really knows how to cure writers block, please, I'm begging, tell me.

What other projects are you working on?
I just finished a treatment for a Valentine romcom and am working on a couple of Christmas romcoms. I'm revising a women's recreational tennis script that's sort of Steel Magnolias on a tennis court, but no one dies. The dark side of me is writing a thriller/horror/supernatural short story that is almost there.

What's the one thing you wish you knew earlier in your career?
Don't write big budget scenes unless you already have a big budget. Learn what comes at a cost that a producer with a $450,000 budget can't swing. Also, read your dialogue out loud to see if that's how people really talk.

What is the best piece of writing advice that you've received?
"Grow a thick skin." I've had hundreds of passes on scripts. It's not personal. If someone takes the time to read a synopsis or script, thank them, even if they pass. And, learn to write an excellent query letter.

What advice do you have for writers regarding forming working relationships with producers?
Be good in a room. Be nice. Respect notes and deadlines. You can make a case for your ideas, but decide if it's a vanity script/art or if you would like someone to actually pay you and make the movie. Don't blow up their emails or get mad if they pass; they might just circle back someday.

What is one film you would love to make every screenwriter watch, and why?
Casablanca, but with the 8-hour breakdown by Robert McKee. It's almost a perfect movie and I learned so much from McKee's "pause and explain." The other one is Jaws because it's a masterclass in building suspense.

Anything you wish to add?
Don't use the word "aspiring." If you write, then you're a writer.


You can catch Heart of a Champion currently streaming on multiple platforms, along with Lisa's new holiday story, Christmas at the Holly Day Inn, also discovered through InkTip.