Though any industry veteran writer will tell you that the old advice "write what you know" continues to create disconnect between a writer's experiences and what an audience wants to see, sometimes those befuddling words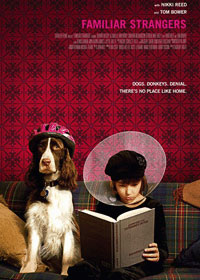 of wisdom do make for good results. That's what writer John Bell illustrates, after he drew inspiration from his own family to pen his first produced feature. Formerly titled "Dysconnect," Bell's script became the family drama "Familiar Strangers."
Bell mentions that the story is really about how "families deal with the changing roles that occur when the kids grow up." He adds, "Watching my own family deal with this was definitely a source of inspiration."
Scott LeGrand first discovered the script on InkTip and then brought it to his partner Tim Estep.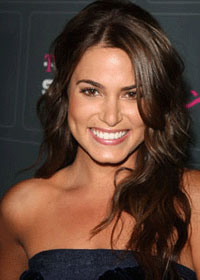 After optioning the script, they brought it to producer Bruce Heller. Marc Lieberman and Barry Sisson joined the team and produced the film, which stars some faces that are more familiar than strangers.
DJ Qualls, who broke out in "Road Trip" and "Hustle & Flow," and currently stars in the series "Legit," headlines alongside Nikki Reed, who made herself known in another dysfunctional family's story in "Thirteen," and then in "The Twilight Saga" franchise. Starring alongside them is Shawn Hatosy of "Southland" fame.
At the helm is director Zackary Adler, who has since completed filming the feature "Casual Encounters," starring Saturday Night Live player Taran Killam and Sports Illustrated supermodel and actress Brooklyn Decker, as well as the thriller "American Romance," which was also sourced through InkTip.