Director Anne Renton's perfect casting to her feature debut film "The Perfect Family" began with a few script notes from a veteran star actress. Australian-born Renton had her casting director Ronnie Yeskel push the script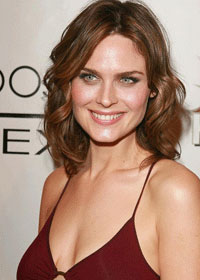 to talent, eventually making its way into Kathleen Turner's hands. Initially, the screen legend showed interest in playing the lead character, but feeling that the script needed further work, she provided Renton with some notes. "There were certain elements she felt still needed further development in order for her to agree to the project," recalls Renton.
After another rewrite based on those notes, Renton and Turner met in Los Angeles. Pleased with the new direction of the script and Renton's goals, the star of such varying classics as "Body Heat," "Romancing the Stone," and "Peggy Sue Got Married," signed onto the project. Turner's signing helped attract the attention of the strong, experienced, eventual cast. Emily Deschanel ("Bones"), Jason Ritter ("The Event" "Joan of Arcadia,") and Angelique Cabral ("Friends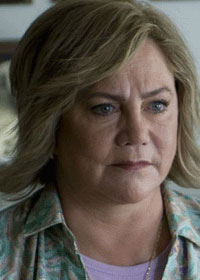 with Benefits") joined the family.
Renton originally found the script, written by Claire V. Riley, on InkTip. Though the story in "The Perfect Family" needed a more modern update as it was written years earlier, Renton was confident that its emotions would transfer to a wide audience. "It made me both laugh and cry," she recalls about reading it on a plane. "I knew I had a strong, relatable script on my hands."
Once Yeskel and Renton secured the leads, they held rigorous casting sessions to fill out the entire family's roles. Rounding out the perfect casting is Richard Chamberlain ("The Thorn Birds"), Elizabeth Peña ("Tortilla Soup," "Jacob's Ladder), Oscar-nominated June Squibb ("Nebraska"), Sharon Lawrence and Michael McGrady.
Connie Cummings executive produced the feature with her company Certain Films, and Cora Olson and Jennifer Dubin from Present Pictures produced.
The film premiered at the Tribeca Film Festival on April 24th, 2011 and is available on demand.
Renton is in the midst of executive producing her next feature.