Just as a long marriage requires devotion and attention for enduring success, so does a television movie. Or at least it does in order for a cable network to air it years after the original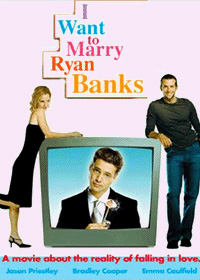 airing. But when your movie is lucky enough to possess two stars, one who had exploded into a supernova years earlier, and one who spent years on the brink of doing so, that devotion is understood.
On April 13th, 2013, Hallmark aired "I Want to Marry Banks." That re-airing date came almost ten years after its TV premiere. The movie's two male leads, one of whom was played by a former teen heartthrob, the other, by a rising star and future Oscar-winner, now emerge as fortuitous casting, especially with the plot's themes of overnight success and celebrity.
However, the movie's path from conception to production to airing, and then to re-airing, was not a short walk. It was in 2003 when Joel Rice produced the comedy, which starred Jason Priestley ("Call Me Fitz," "Beverly Hills, 90210") Emma Caulfield ("Buffy the Vampire Slayer") and a young actor named Bradley Cooper ("American Hustle," "The Hangover"). Rice, who had developed relationships with various cable networks after producing more than a dozen TV movies, turned to InkTip for his next project. Out of the many submissions he received, his company WildRice Productions purchased one script titled "The Ringer," written by Sheri Keasler. The project's story was eventually rewritten and set up with ABC Family, which eventually aired the comedy on January 18th, 2004.
Chad Hodge, who went on to create the mysterious TV series "Wayward Pines," starring Matt Dillon and Terrence Howard, was credited as the writer. Hodge mentions in an April 12th, 2013 interview with Entertainment Weekly that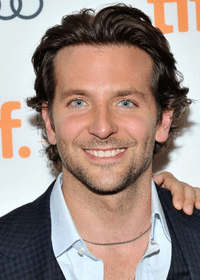 people will come up and tell him in bars, "I've watched that movie 19 times." The movie's charm and humor along with Cooper's rise from handsome TV supporting actor to perennial award-winning leading man, led to Hallmark airing the fan favorite. So, this nine-and-a-half year revival brings a fresh perspective.
"Ryan Banks" is about a down-on-his-luck celebrity (Priestley) trying to revive his career through a new reality dating series and ends up falling for one of the candidates (Caulfield) with the help of his best friend/manager (Cooper). The sustained interest of its fans definitely benefits from the casting choices. In the same EW interview, Hodge recalls about Cooper, "I knew that he was gonna be a big star. I mean, it was sort of obvious. He was so great in Alias. His star was on the rise. He was my first choice for this." Priestley, of course, experienced stardom as a face of "Beverly Hills, 90210."
Today, producer Rice presides over Muse USA, which oversees its parent company's operations in the American market. Muse Entertainment Enterprises is headquartered in Montreal and has production credits on films such as Steven Spielberg's "Catch Me If You Can" (Leonardo DiCaprio, Tom Hanks, Amy Adams) and "The Deal" (William H. Macy, Meg Ryan), as well as TV series such as SyFy's "Helix" (Lynda Obst Productions) and "Being Human."
Prior to the Priestley starrer, Rice produced the TV movie "This Time Around," also written by Hodge, and which was originally penned by InkTip writer Nathan Nipper. One of that movie's co-stars, Sara Rue, was coming off the prophetically-named television series "Popular," and then continued to appear in numerous series, which again shows that the journey from a star's birth to supernova often undergoes a well-traveled, devoted journey.