Danny Roth with ParkSide Pictures found the next faith-based project he wanted, which could help further ignite an already explosive market.
The bullish profitability of films designated as "faith-based" is no secret in recent years. In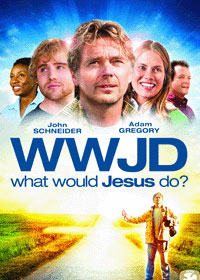 fact, films that once targeted niche audiences such as "Fireproof" have now evolved into wider-reaching movies like "Soul Surfer" and "Jumping the Broom," resulting in many fans that not only watch from the pews, but in theater seats and couches. Of course, even higher-profile films such as "Passion of the Christ" and "Son of God," not to mention the mega-budget "Noah," center on religious stories, but it is the lower-budget projects that continue to attract producers.
Roth, who spent part of his career casting films as varied as Robert Rodriguez's "The Adventures of Sharkboy and Lavagirl 3-D" and "I Spit Upon Your Grave," is pushing forward in the burgeoning faith-based market after connecting with producer and writer, Andre van Heerden. Yet this isn't Roth's first foray in this particular market; in fact, he previously produced the 2010 film "What Would Jesus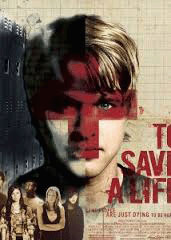 Do?"
This time, Roth turned to InkTip to find his next faith-based project. The script van Heerden wrote that caught his attention -- penned by the same hands that wrote a number of films in the "The Left Behind" series -- is actually just one installment in an entire series of films that aims to reach the same audience that seems to turn lower-budget movies such as "To Save a Life," or "Facing the Giants," into extremely successful releases, embraced by both younger and older generations.
Titled "The Ten: To Take," the second installment in the series has already been produced by Roth, along with Randy Wayne (who starred in "To Save a Life") and Damiano Tucci. Wayne is executive producing the upcoming William H. Macy-directed "Rudderless," starring Selena Gomez, Anton Yelchin and Jamie Chung. Kevan Otto directed "The Ten", making this the fifth InkTip-sourced feature he's helmed.
Roth also recently executive produced the Brittany Snow vehicle "96 Minutes" and produced the 2012 film "I Will Follow You Into the Dark," which starred Mischa Barton and Ryan Eggold.