Look up and you'll see a "Hole in the Paper Sky." The short film starring Jessica Biel ("Blade: Trinity," "The Illusionist," "The A-Team") was based on a script written by Howard Kingkade and discovered on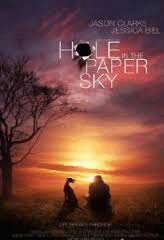 InkTip by producer Michelle Purple, co-president of Iron Ocean Films with Biel.
The film, currently available on iTunes, is about a "brilliant, misanthropic math genius [who] is inexplicably drawn into an unusual friendship with a laboratory dog,"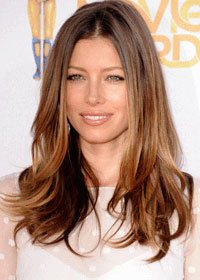 and co-stars Jason Clarke ("Zero Dark Thirty," "The Great Gatsby," "Lawless") and legendary producer, director and actor Garry Marshall ("Happy Days," "Pretty Woman," "Valentine's Day," co-starring Biel).
On the horizon for Biel is a project in development titled "The Devil and the Deep Blue Sea," to be directed by Michelle's husband Bill Purple, with Mary Steenburgen ("The Proposal," "The Help," "What's Eating Gilbert Grape") and Jeffrey Dean Morgan ("Watchmen," "Red Dawn") attached.