Articles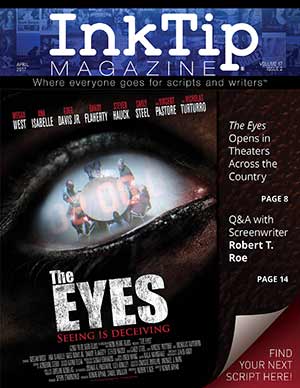 We're happy to announce that The Eyes will be in theaters around the country this April. Robert chats with InkTip about his journey from the page to the silver screen. Robert's script was discovered on InkTip by producer Robbie Bryan with Good To Be Seen Films. The Eyes is a limited-location thriller starring Nicholas Tuturro (Blue Bloods), Greg Davis, Jr., Ana Isabelle, and Megan West (This Is Us).
Read More
We asked six producers from various backgrounds to share their insights on development, finance, distribution, what they love to hear on the job, and more.
Read More
We reveal bios of the 6 producers who participated in our initial installment of the Rundown:
Producers Weigh in on International Markets, Crowdfunding and More
Read More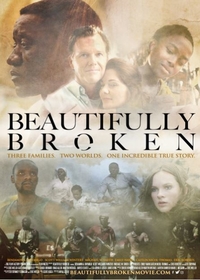 "Based on a True Story." We've all seen those words in countless opening credits. There's something powerful about knowing the events of a movie actually happened to someone.
Read More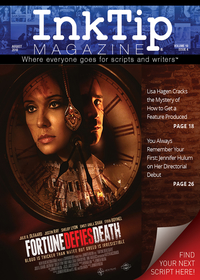 An interview with InkTip screenwriter Lisa Hagen about her film Fortune Defies Death
Read More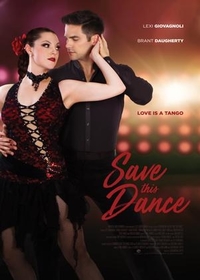 Writing a script is no easy task. Fun? Yes. Exciting? Yes. Easy? Absolutely not.
Read More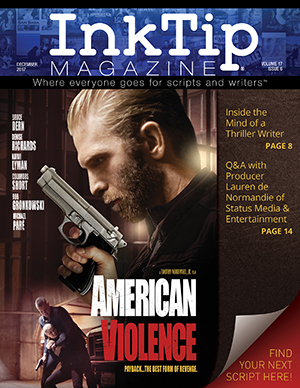 Interview with thriller writer Al Lamanda on his feature film American Violence starring Bruce Dern, Kaiwi Lyman, and Denise Richards.
Read More
This month we went in-depth with five InkTip writers whose careers have grown through InkTip. BD Young, Jupiter M. Makins, Dwain Worrell, Jake Helgren, and John Porter have all had scripts optioned and/or sold through InkTip or been hired to write scripts through InkTip. With InkTip these writers went from having zero credits to producing and directing films.
Read More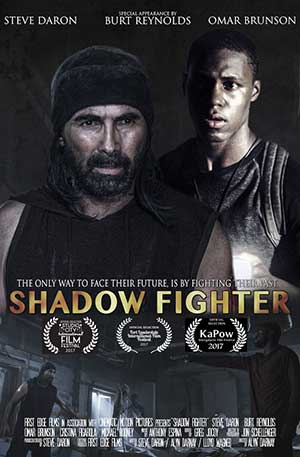 We've all heard the old adage "it's not what you know, it's who you know." This can be daunting when trying to break into the film industry. Not everyone can be born into a film dynasty like the Coppolas, Sheens or Fondas. That's where InkTip comes in.
Read More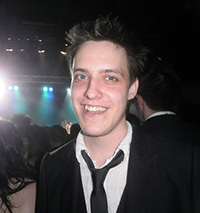 Simon K. Parker was a British screenwriter who didn't have screenwriting credits or representation. But he knew getting his scripts to producers was the way to move forward in his screenwriting career. Find out how he got his first film produced.
Read More