InkTip Events Directory
Register here
to post your event.
Global Nonviolent Film Festival
Date:
Sep 29, 2022
Time:
1:00am to 1:00am
City:
Toronto
Entrance Fee:
$45-95
Phone:
Email:
info@nonviolentfilmfestival.com
Google Map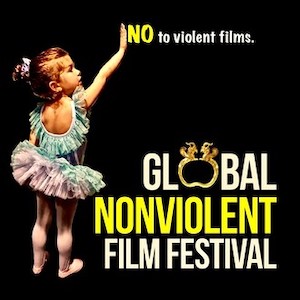 Global Nonviolent Film Festival is the most important and renowned nonviolent film festival in the world.

All the films that are selected at the Festival, are guaranteed a distribution contract proposal from Globalcinema.online!

Globalcinema.online is a pay-per-view streaming channel for films that do not contain gratuitous violence. The channel is available worldwide at www.globalcinema.online. (If you do not wish to submit your film to the Festival but are only interested in distribution, you may submit it in the category FILM DISTRIBUTION - find more info in that category).

The Festival offers the best virtual platform to showcase your films, documentaries and music videos to distributors, media executives, your contacts and the general public, while competing for awards and recognition.

The Festival accepts films and music videos in almost evert genre as long as they do not showcase extreme/graphic violence such as gratuitous killings and shootings, brutal fight scenes, slash and horror.

▪ All the films, documentaries, shorts and music videos that are selected will be showcased during the 11-day event on the Festival's Streaming Channel at: www.globalnonviolentfilmfestival.com.

▪ Each selected film is introduced - with commentary and trailer - in the Daily Video Presentations provided throughout the 11-day event. The Video Presentations remain available on the Festival's streaming channel after the event ends in order to provide long-term promotion to the participating films.

▪ DARIA! magazine is a media partner and it features interviews and articles about all the selected films and filmmakers in its annual issue. The magazine is available on-line and it is read by industry professionals and the general public since 2005: www.dariamagazine.com.

▪ The Festival has been recognized by the IMDB and all the awards handed each year are listed and linked to the respective films' and filmmakers' profiles.

The films submitted must be available in English language or in their original language with English subtitles.

The Festival accepts submissions in the following categories:

▪ Feature Live Action Film (40 minutes or more)
▪ Feature Animation Film (40 minutes or more)
▪ Feature Documentary (40 minutes or more)
▪ Feature Docudrama (40 minutes or more)
▪ Short Live Action Film (max. 39 minutes)
▪ Short Documentary (max. 39 minutes)
▪ Short Animation Film (max. 39 minutes)
▪ Short Docudrama (max. 39 minutes)
▪ Video Music (max. 10 minutes: if longer, it must be submitted in one of the feature or short categories that best applies to the content of the video-film)
South Texas International Film Festival
Date:
Oct 1, 2022
Time:
10:00am to 11:00pm
City:
Edinburg
Entrance Fee:
FREE!
Phone:
9563836246
Email:
arts@cityofedinburg.com
Google Map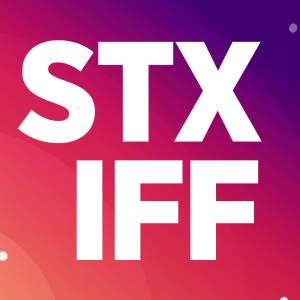 The City of Edinburg, in an effort to promote the visual arts and the growing Film industry in the Rio Grande Valley has developed an annual selective film festival, the South Texas International Film Festival.

The South Texas Film Festival is an annual celebration of the art of cinema. STXIFF is a competitive film festival that showcases the work of visionary filmmakers from all over the world. Based in Edinburg, Texas, STXIFF showcases regional, national, and international films that have a unique voice and prides itself as a welcoming hub for thriving and aspiring storytellers. We focus on personal engagement with filmmakers with a South Texas Hospitality flare!

The City of Edinburg would like to invite you to submit and attend for the 8th South Texas International Film Festival to be held from September 29 through October 1st, 2022. Our Festival is geared towards new and experienced filmmakers and filmgoers alike by offering a variety of events such as screenings, workshops, panels, mixers, and of course our iconic Awards Ceremony.

Any questions on submissions, visiting, or about the STXIFF in general, please email arts@cityofedinburg.com or contact us through FilmFreeway.
Social Virtual Networking Event – October 2nd
Date:
Oct 2, 2022
Time:
1:00pm to 3:30pm
City:
Los Angeles
Entrance Fee:
FREE!
Phone:
8887969673
Email:
info@scriptwritersnetwork.org
Google Map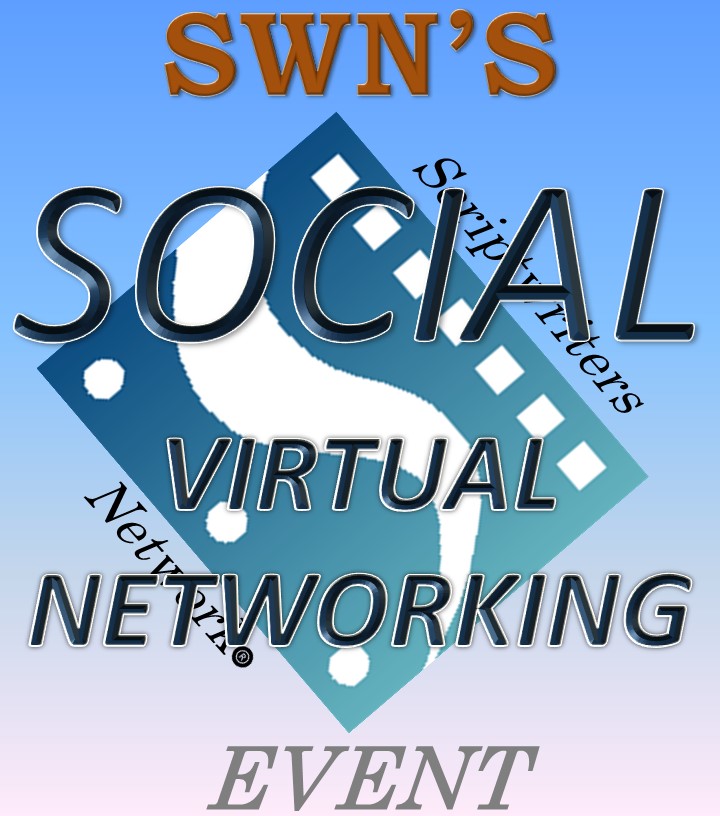 Our POPULAR Social Virtual Networking Event is a networking event that meets the first (1st) weekend of the month. It started as a way for TV and feature writers to meet one another and has evolved into so much more. This event was established in order for you to personally meet people and network yourself and your project(s).
Filmocracy Film Market & Relaunch Party
Pitch your film or script to dozens of distributors from across the world. Take charge, get a distribution deal, or sign with an agent. Filmocracy is bringing the sales agents and distributors TO YOU.
We've partnered with dozens of distributors and sales agents from around the world who will be available for industry networking on Day 1 (Oct 6) at Froggy's and opening their virtual office doors on Filmocracy on Day 2 (Oct 7) for you to share your film and vision with them.
Indigo Moon Film Festival
Date:
Oct 7, 2022
Time:
5:00pm to 5:00pm
City:
Fayetteville
Entrance Fee:
$5-100
Phone:
9103096580
Email:
info@GroundswellPictures.com
Google Map

Join us for a fabulous three-day film festival in beautiful historic downtown Fayetteville, NC. Our "green" walkable festival makes it easy to have fun, shop, eat and watch films! More than 60 films in three venues. Dozens of filmmakers in attendance. Opening Night film and reception, films, films, films and an Awards Banquet!
Edinburgh Short Film Festival 2022
Date:
Oct 28, 2022
Time:
7:30pm to 10:00pm
City:
Edinburgh
Entrance Fee:
$9.50
Phone:
07899813144
Email:
edinburghshorts@gmail.com
Google Map

Edinburgh Short Film Festival 2022 Open For Entries-International Showcases & Awards

The 2022 edition of the ESFF with more short film screenings in Edinburgh,
International Film Festival showcases, trophies, awards and industry networking.

We're also programming showcases of our best films for our international film festival partners across Europe.

Max Length 25 minutes, international films welcomed, all genres eligible.

Early Bird Deadline: Monday Feb 28th
Regular Deadline: Monday May 16th
Late Deadline: Monday June 20th
Date:
Nov 1, 2022
Time:
9:00am to 7:00pm
City:
Santa Monica
Entrance Fee:
$250-$1395
Phone:
(310) 446-1021
Email:
rschreiber@ifta-online.org
Google Map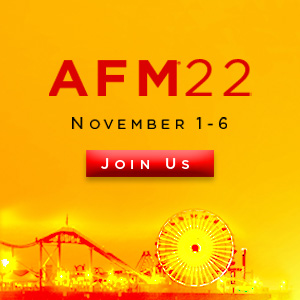 The American Film Market® (AFM®) is where the business of film comes to life every November in the world's filmmaking capital. For six days, film production and sales companies, distributors, producers, and every segment of the industry from throughout the world come together beachside in Santa Monica to collaborate, network, share knowledge, conduct business, and bring film to life. The only film market in North America, participants close thousands of production and distribution deals every year at AFM on both completed films and those in every stage of development and production. AFM 2022 takes place November 1-6 at the Loews Santa Monica Beach Hotel and theatres throughout the city.
Date:
Nov 17, 2022
Time:
4:00pm to 12:00pm
City:
Roma
Entrance Fee:
$10
Phone:
3385848704
Email:
info@riff.it
Google Map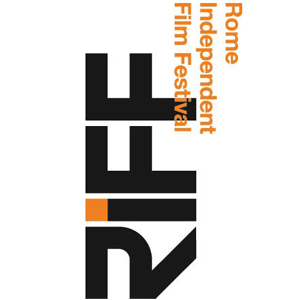 The RIFF Awards – Rome Independent Film Festival, is an international independent film festival whose main goal is to promote contemporary cinema. The festival takes place in Rome in November over 7 days and showcases about 100 premieres of both Italian and international films which are distributed over 13 sections: first and second feature films, documentaries, short films, experimental films and animations, scripts and screenplays that stood out for their contents and techniques' originality.
An international jury made up of qualified experts will assess the works in competition, and will, ultimately, assign prizes for a total value of 20 thousand Euros.
Date:
Nov 30, 2022
Time:
9:00pm to 11:00pm
City:
Cittadella
Entrance Fee:
FREE!
Phone:
3384101659
Email:
cosentinorocco@yahoo.it
Google Map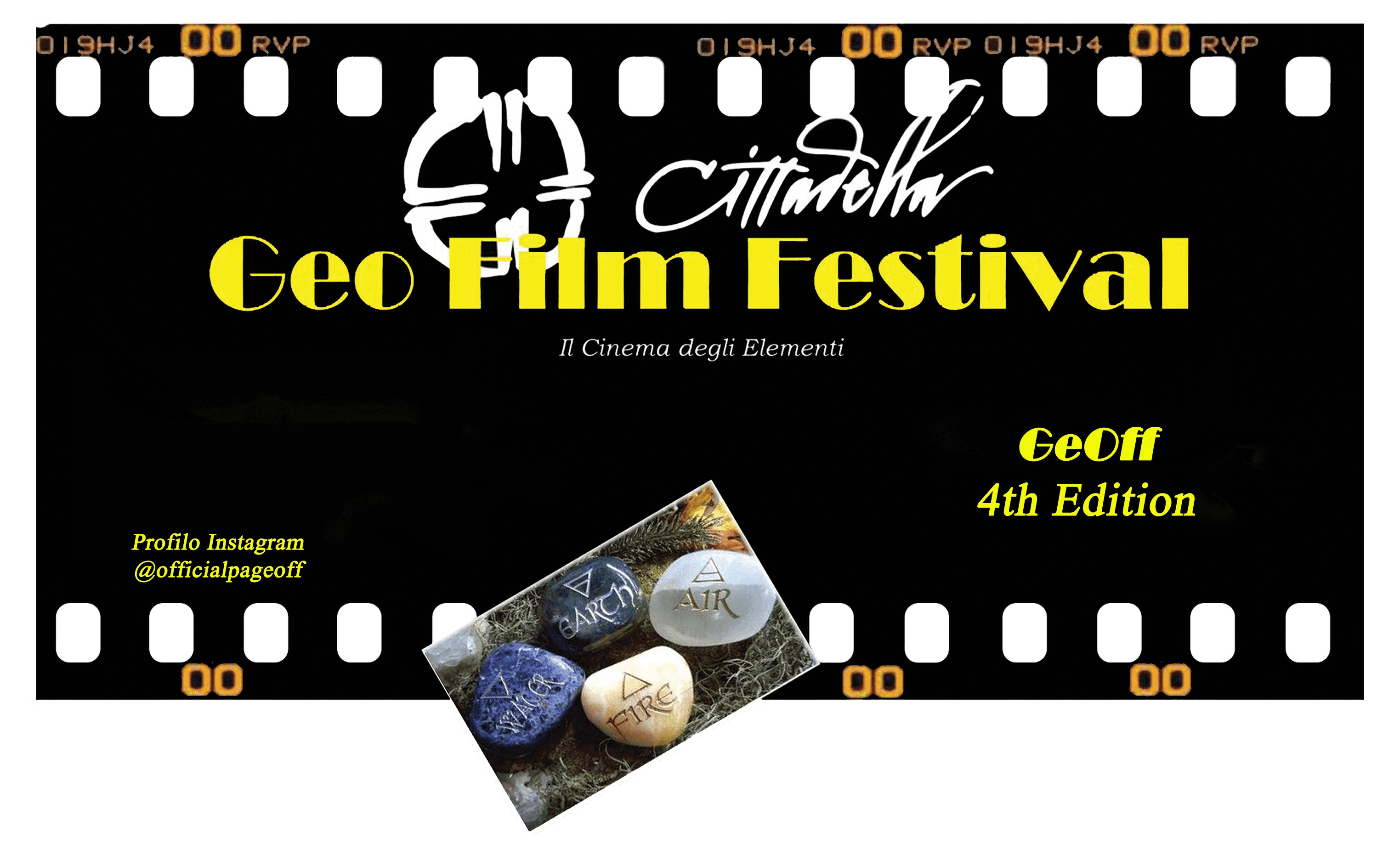 The Cultural Association Officina delle Idee intends to realize with the Patronage of the Municipality of Cittadella (PD), the Veneto Region and the Province of Padua the third edition of GEOFILMFESTIVAL (GeOFF) - The Cinema of the Elements, "The Golden Earth" International Film Award, availing itself of the artistic direction of the director and actor Rocco Cosentino.
GeOFF wants to offer itself to all operators, filmmakers and the general public as competition and innovation for its theme: The Environment. Earth, Water, Fire, Air as objectives in the creation and production of medium-short films. So the Cinema of the Elements for which each of us is called to participate and make it a professional, social and moral goal.
The Cinema, once again, disseminator of news and civilization. Together with the cultural dissemination with the cinematographic projection, GeOFF- The Cinema of the Elements links its attention to the Environmental Problems of the World.
Garden State Film Festival
Date:
Mar 23, 2023
Time:
7:00am to 1:00am
City:
Asbury Park
Entrance Fee:
$35-85
Phone:
7323596467
Email:
info@gsff.org
Google Map

The Garden State Film Festival Screenplay competition in association with Project Write Now. The winning screenplay will be read by professional actors at the festival, as well as be recognized at the Awards dinner. Screenplays should be submitted by November 1, 2022.

A worldwide "Call for Entries" has been issued to independent filmmakers by the Garden State Film Festival (GSFF). More than twenty categories are now open for submissions. GSFF has been showcased in major international media outlets such as Variety, Vogue Global Network/Condé Nast, Deadline, IndieWire, ET Canada, News Entertainment and others. Submission information can be found on the festival's website at www.gsff.org. The deadline for submissions is November 1, 2022.

GSFF presents all categories of film, screenplay competition and was the first festival to introduce the movie music competition to an audience of film executives and buyers, journalists, film fans and filmmakers. Along with screenings, there are seminars, workshops, and parties to allow everyone the chance to share their passion for film.

The 21st Annual Garden State Film Festival (GSFF), is a globally recognized event that celebrates extraordinary talents. GSFF offers competitive categories embracing documentary, animated, narrative, web series/ new media, short films, as well as music videos, commercials, trailers, movie music competition, and student projects in all categories. Fans of the festival are thrilled about the GSFF screenplay competition as well as the movie music competition. The multi-day event is truly a filmmaker's film festival with unrestricted access to industry pros and a diverse audience.

In 2022 the festival featured 173 films from seventeen countries, panel discussions, free virtual field trip sponsored by New Jersey Natural Gas for school students and opening and closing ceremonies.

Presented in the legendary Asbury Park, as well as Cranford, NJ, GSFF showcases more than 200 films from around the world, panel discussions, and has opening and closing ceremonies with multiple appearances by celebrities and honorees. Since its inception, industry notables such as Glenn Close, Laura Dern, Matthew Modine, Christopher Lloyd, Bruce Springsteen, and many, many more, have lent their support.

GSFF offers practical and career-enhancing panels on subjects such as film financing and independent film distribution. Each panel is led by industry experts with track records of success and limitless knowledge to share. GSFF's competitive categories for industry veterans as well as students ensure that anyone with talent and drive can find a place at this festival. Our partner, A Shared Universe Podcast Studio, conducts pre-event interviews and LIVE interviews on site with selected accepted filmmakers!

GSFF continues to engage the community by curating a selection of films that are suitable for all ages and seek a wide variety of films to screen to their multi-generational audience. On the forefront of the accessibility conversation GSFF asks all filmmakers to consider subtitling their films, even those in English, to accommodate our hearing-impaired friends. In 2022 debuted "Cinema for the Ears" for our vision impaired friends.

A panel of professional judges selected winning entries in a number of categories including the best Feature Length, Short, Documentary (short and feature length), Animation (short and feature length), Music Video, PSA, New Media, Pilots, Webisode, Commercial and Trailers.

The Garden State Film Festival was the first festival to create a category to recognize the musical compositions and the role music plays in the cinematic arts. To date, it remains the only independent film festival to recognize composers, artists and producers of scores, soundtracks and theme songs judged solely on their own merit. Composers may submit their works, regardless of whether the film has been submitted or accepted.
The GSFF invites all music makers who have written and produced tracks for independent films to be recognized for the part they play in the production of fine films. Filmmakers are invited to submit a track of any movie music from an independent film in any category that will be judged by music industry professionals in the GSFF Movie Music Track Competition. The winners of all competitions will be recognized at The GSFF Black Tie Awards Dinner held on March 26, 2023, at the English Manor. Information about the Movie Music Track Competition is also on the web site at www.gsff.org.
The Rising Star Award is open to all up and coming actors, regardless of age or union affiliation. Applicants should upload a reel, resume, and any other supporting information they would like the panel to consider.
Date:
Apr 14, 2023
Time:
1:00am to 1:00am
City:
Paris
Entrance Fee:
$30
Phone:
-
Email:
festivalcoordinator@ecufilmfestival.com
Google Map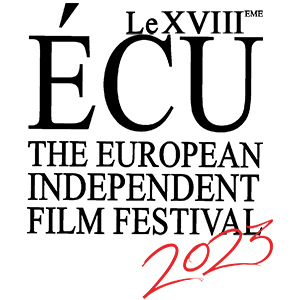 ÉCU – The European Independent Film Festival is dedicated to the discovery and advancement of the best independent filmmakers from around the world. ÉCU has established itself and is often referred to as the Sundance of Europe. We provide a unique platform for risk-taking storytellers to reach the broadest audiences possible. Our festival showcases films that demonstrate quality, innovation, and creativity and are judged in 14 categories and compete for 25 awards.
ÉCU's jury includes more than 60 members from around the globe who have a variety of backgrounds and are all united in their desire to screen films that will truly impress and inspire attendees. Every year ÉCU award winners receive valuable prizes provided by our sponsors, among which there are sound design agencies and software, educational platforms, screenwriting software, festival streaming platforms, music libraries, pitching platforms, acting studios, motion design & visual effects software, and other amazing tools for the emerging talents to advance.
ÉCU – The European Independent Film Festival has a wide variety of events for attendees to participate in throughout the weekend. ÉCU screenings of new and thought-provoking cinematic creativity attracts more than just the public, but agents, talent scouts, production company representatives, distributors, and established producers, all of whom are searching for inspiring projects and raw talent. Apart from screening the films during the festival, we proudly showcase our selection on other platforms around the globe, including international film festivals and special screenings.
Julien Dubuque International Film Festival (JDIFF)
Date:
Apr 26, 2023
Time:
9:00am to 7:00pm
City:
Dubuque
Entrance Fee:
$$10.00-250
Phone:
Email:
susie.gorrell@gmail.com
Google Map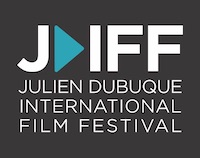 RANKED AGAIN IN 2022 AS ONE OF THE TOP 50 FILM FESTIVALS WORTH THE SUBMISSION FEE BY MOVIEMAKER MAGAZINE AND ONE OF THE TOP REVIEWED ON FilmFreeway, JDIFF is known for its networking opportunities, best communication, quaint location, great programming, friendly staff & volunteers, inquisitive audience, multiple screening opportunities, workshops, panels, amazing events and parties and so much more! JDIFF is ALL about the independent filmmaker and is truly geared for the best experience!

Dubuque, Iowa, located right alongside the Mississippi River, is a perfect place to host the festival. As quoted in Filmmaker Magazine "The festival is smartly situated downtown, with an assortment of handsome venues all within walking distance" from the Festival Headquarters, located in the grand HOTEL JULIEN, the same hotel where Al Capone used to hide out from the Chicago Feds.

The majority of events and venues are located on Main Street in downtown Dubuque, allowing Filmmakers, Attendees, and Special Guests to attend numerous screenings and events all within walking distance. We offer opportunities for radio, print, and social media promotion, full shuttle service, homestay program, and much more. We take care of our filmmakers and guests.

Our final nominees are judged by our Jury members of Film professionals, such as Directors, Producers, Critics, Directors of Photography, etc, and choose the final winner of each category.

JDIFF acknowledges emerging filmmakers from around the world and is committed to bringing world-class entertainment to the heart of the midwest