Film Commissions
Go here to post your Film Commission.

North America > United States > Connecticut
Connecticut Office of Film, Television & Digital Media
The Office of Film, Television & Digital Media supports and enhances Connecticut's film, television and digital media industry.

We are the statewide contact for motion picture, television and digital media production and serves as liaison between production companies, state agencies, municipalities, production facilities, local crew and vendors.
New Millford Film Commission
The New Milford Film Commission will build community identity and focus by:

• Helping producers find our excellent resources.

• Assisting with any applications, permits or regulatory processes that may apply.

• Bringing focus & attention to the many diverse attractions New Milford has to offer.

• Hosting local events, such as film festivals and screenings, to generate regional publicity.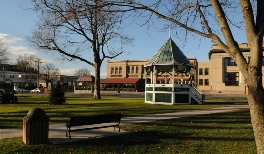 New Milford is a film friendly town with diverse landscapes and population. We have had the pleasure of hosting and assisting in the film making process of several blockbuster films, including 'Mr. Deeds'.
• A truly original, authentic and awe-inspiring Town Green: it's the longest in Connecticut, has a beautiful old bandstand and is surrounded by period homes
• 70 miles from Times Square (87n-287e-684n-84e-7n)
• Largest Town in Connecticut: 64 square miles
• One of the highest points in Connecticut is three miles from the Town Green
• A drive-through mine tunnel and quarry: 350 acres
• Multiple access points to the Housatonic River
• Two turn-of-the-Century steel bridges in picturesque settings
• Town-owned beaches
• Access to the largest man-made lake east of the Mississippi
• Vintage railroad station and track
• Private airport with gliders and small craft
• A very active and enthusiastic Historical Society that can help with research
Did we mention a very active and enthusiastic Film Commission waiting to serve your every need? We will help from crewing to catering and all stops in between!
Oops! You need to log in to use this feature. Log in above or register for your free
InkTip account here