Film Commissions
Go here to post your Film Commission.

North America > United States > Massachusetts
Massachusetts Film Office
Massachusetts provides filmmakers with a highly competitive package of tax incentives: a 25% production credit, a 25% payroll credit, and a sales tax exemption.



Any project that spends more than $50,000 in Massachusetts qualifies for the payroll credit. Spending more than 50% of total budget or filming at least 50% of the principal photography days in Massachusetts makes the project eligible for the production credit and a sales tax exemption.



Program requirements are straightforward. There are no annual or project caps. No residency requirements. No extended schedule of credit payouts.



The payroll credit includes above- and below the line; the production credit includes out-of-state production expenses.



Credits can be cashed out with the Commonwealth of Massachusetts at 90% of face value after satisfying tax liabilities, or can be transferred at market rate. Credits can be used for up to 5 tax years.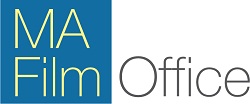 With 351 cities and towns, Massachusetts offers extraordinary locations from country quaint to ultra modern, seaside to mountainside, and every period from the 1600's to the present and beyond. We have welcomed hundreds of feature films, both studio and independent, commercials, and television productions throughout the Commonwealth over the past several years. We understand the level of effort it takes to get a production up and running and the Massachusetts Film Office is here to help from development through post production.
Oops! You need to log in to use this feature. Log in above or register for your free
InkTip account here