Film Commissions
Go here to post your Film Commission.

North America > United States > Kansas
Kansas Creative Arts Industries Commission
Incentives/Rebates
Location Library
The Kansas Department of Commerce Film Commission offers liaison services with state, local, and federal agencies as well as private individuals.
Why film in Wichita?
- The topography is varied and the horizons are vast
- The communities are supportive and the people are kind
- Kansas is a right-to-work state with hard-working crew and cast
- Ease of transportation from one location to the next
- All seasons for all settings
- America's centralized melting pot of food, fun and folks
- Historical re-enactors with authentic handmade apparel and props
- All things city life to down home country living-from urbanites to cowgirls
- Affordability!

Where to film in Wichita:
- Inner City
- Small Towns
- Farms and Ranches
- Flint Hills
- Gypsum Hills
- Old Cowtown Museum

Wichita film permits:
In the state of Kansas, no state permits required. In the City of Wichita, no permits are required. However, we recommend that you check with surrounding communities departments of safety or city hall for details on local ordinances. For those planning to use children, we recommend reviewing Kansas child labor laws.
Production Resources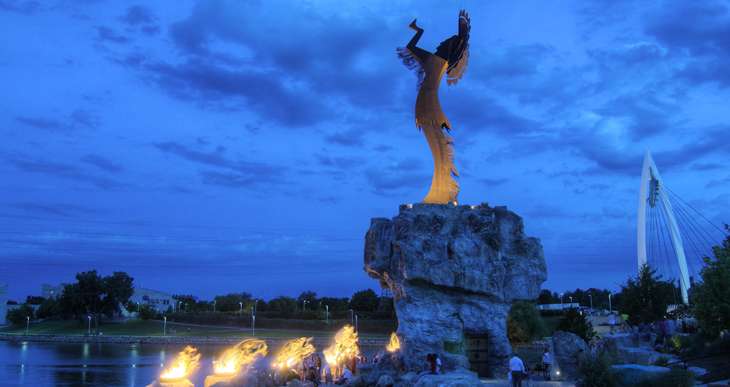 The Wichita Film Commission is a division of Visit Wichita. As an AFCI member commission we are here to assist with any questions or needs prior to or during filming. Location, equipment, crew and service assistance is available. From our western heritage to our aircraft industry, we offer a wide range of sites and atmosphere.
Oops! You need to log in to use this feature. Log in above or register for your free
InkTip account here